Today's post covering the best paid iPhone and iPad apps on sale for free is a solid one from top to bottom, but there are a few gems in there that you definitely won't want to miss. Check out the full list below and be sure to head back to yesterday's post if you want a few more freebies.
MUST SEE: These custom wallpapers unlock a hidden glitch in the iPhone's interface
These are paid iPhone and iPad apps that have been made available for free for a limited time by their developers. There is no way to tell how long they will be free. These sales could end an hour from now or a week from now — obviously, the only thing we can guarantee is that they were free at the time this post was written. If you click on a link and see a price listed next to an app instead of the word "get," it is no longer free. The sale has ended. If you download the app, you will be charged.
Minecraft: Story Mode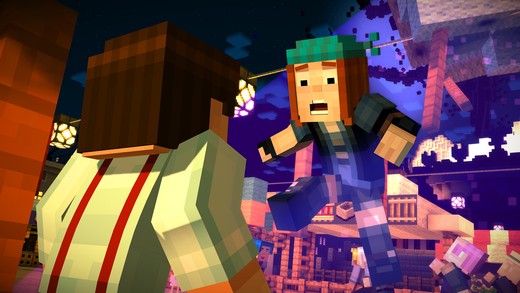 Normally $4.99.
THE ADVENTURE OF A LIFETIME IN THE WORLD OF MINECRAFT!

**Episode 8: A Journey's End? is now available to download via in-app!**

***Continue your adventures with the New Order of the Stone by purchasing the Adventure Pack (via in-app), which includes access to download episodes six, seven, and eight***

***iPHONE 4 & 4S USERS – WE STRONGLY RECOMMEND THAT YOU DO NOT ATTEMPT TO PURCHASE AND RUN ON YOUR DEVICE OR YOU WILL HAVE A SUB-OPTIMAL EXPERIENCE***

***NOTE: Recommended for iPhone 5 and up, and iPad 3 and up – also requires iOS 7.1 and up***

In this five part episodic series, you'll embark on a perilous adventure across the Overworld, through the Nether, to the End, and beyond. You and your friends revere the legendary Order of the Stone: Warrior, Redstone Engineer, Griefer, and Architect; slayers of the Ender Dragon. While at EnderCon in hopes of meeting Gabriel the Warrior, you and your friends discover that something is wrong… something dreadful. Terror is unleashed, and you must set out on a quest to find The Order of the Stone if you are to save your world from oblivion.

• Created by award-winning adventure game powerhouse Telltale Games, in partnership with Minecraft creators, Mojang

• Featuring the voices of Patton Oswalt (Ratatouille, Agents of S.H.I.E.L.D), Brian Posehn (The Sarah Silverman Program, Mission Hill), Ashley Johnson (The Last of Us, Tales from the Borderlands), Scott Porter (Friday Night Lights, X-Men), Martha Plimpton (The Goonies, Raising Hope), Dave Fennoy (The Walking Dead: A Telltale Games Series, Batman: Arkham Knight), Corey Feldman (The Goonies, Stand by Me), Billy West (Futurama, Adventure Time), and Paul Reubens (Tron: Uprising, Pee-Wee's Playhouse)

• You will drive the story through the decisions you make: what you say to people (and how you say it), and what you choose to do in moments of thrilling action will make this YOUR story
Download Minecraft: Story Mode
NEXT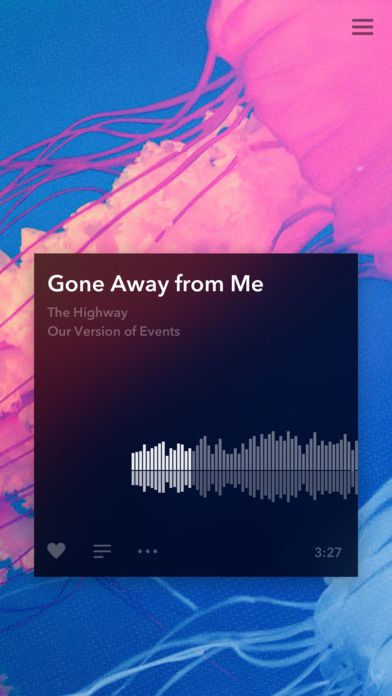 Normally $1.99.
NEXT is a music player with gesture-integrated playback controls, custom / smart playlists, and music sharing. With NEXT you can turn your music into beautiful graphic art and share your unique creative design on the go. NEXT is a perfect alternative music player for you to enjoy stored songs on your iPhone or iPod Touch.

— FEATURES —

• Playback Controls
Gesture-integrated playback controls rid you of disturbing buttons and sliders in a common music player and make music itself as playful as it should be.
– "like" a song when playing
– swipe left or right to play the next or previous song
– drag on the waveform to seek forward or backward
– swipe up to reveal the playback queue
– scroll down to go back to the music library
– add any item(s) to your playback queue
– add, remove, and reorder the upcoming songs
– show / search for lyrics, add to a playlist, jump to album, airplay, and more

• Manage Playlists
Apart from iTunes playlists synced from your PC or Mac, NEXT provides 3 kinds of playlists you can manage within the app, a built-in favorite playlist, custom playlist and smart playlist.
– fully support iTunes playlists
– create and edit custom playlists on device
– a built-in playlist that collects all songs you "liked"
– create and edit smart playlists with filters

• Share Music
Turn your music into beautiful graphic art and share your feelings and unique creative design on the go. With NEXT you can add styled text, waveform and customized image to create your personal graphic artwork for your music, all in a powerful and easy-to-use interface on your fingertip.
– powerful and easy-to-use user-interface
– modern layout to create graphic artwork with ease
– add styled text with lyrics
– beautiful selected fonts and styles with support to Chinese and Japanese characters
– use album cover or customized image (including amazing high resolution photos from Unsplash)
– add waveform of the song
– share to Facebook, Twitter, WeChat and more

• Live Lyrics
Enjoy every song in your music library with synced lyrics even you don't have local lyrics in the metadata.
– currently playing line highlighted in the full lyrics
– double tap to switch between Live Lyrics and song information on the playback control panel
– lyrics will be automatically prepared
– Chinese translation available

• Other features
– comprehensive playback queue management
– 3D-touch (on iPhone 6s and iPhone 6s plus)
– spotlight search (requires iOS 9.0 or later)

Please note that streaming services like Apple Music & Spotify are currently not supported, but we are working on adding it in the future.

Check out our website for more information:
http://nextmusicplayer.com
Raptor Cop stickers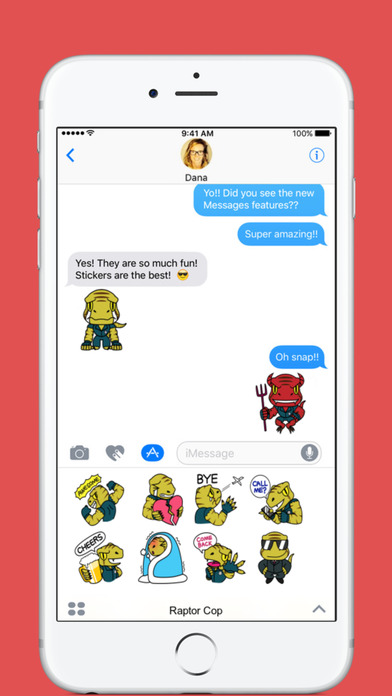 Normally $0.99.
Raptor Cop stickers for iMessage

This sticker pack is delivered to you by Beardownize and MojiLaLa.

Raptor Cop stickers are designed by Beardownize in Saugus United States and powered by MojiLaLa.

Beardownize description:

Put a bite in your text messages ! Use a hunter with 60 million years of experience and a craving for raw meat.
================================================================
MojiLaLa is an artsy sticker marketplace for every messaging conversation made from designers from all over the world.

MojiLaLa gives you access to some of the most high-quality, unique and creative emojis developed to enhance your messaging and allow you to freely express yourself through every kind of expression and emotion.

New original designs from your favorite artists are always being added, as well as local and trending topics in your community.
iMySystem
Normally $0.99.
iMySystem provides a wealth of information about your iOS device. Over 150 pieces of information on your device separated into the categories: DEVICE, MEMORY, NETWORK, LOCATION and MEDIA. By default, changes are automatically monitored. Share any of the information easily.

Now includes photo, video, new photo and new video totals and sizes.

Universal app for iPad, iPhone and iPod Touch. Buy once, run on all devices.

Some of the information in each of the areas are disk space and disk spaced used, screen and device resolution, L2 Cache Size, CPU, GPU, free and used memory, WiFi or cell indication, WiFi SSID and WiFi BSSID, IP Address, Cell Address, Bonjour Services, AirPlay Services, network Tx and Rx, Street address, latitude/longitude/altitude, # apps, photos, tracks and albums, folder names used by iOS and running or being killed processes.

The summary area at the top displays device type, iOS version, free memory, free disk space, # of apps installed, and whether you are on WiFi or cell.

DEVICE included a ton of details on your device including model, system name, disk space, free disk space, CPU, GPU, processors, carrier and much more.

MEMORY information includes wired, active, inactive, other, free, used and total memory. Also included are two graphics for live status of free and used memory.

NETWORK details includes network on, wifi ssid, cell address, bonjour services, airplay services, ip address and much more.

LOCATION details includes street address, latitude, longitude, altitude, direction, speed and GPS signal strength. Also included is a map of your current location.

MEDIA details include number of photos, number of new photos, number of videos, number of new videos, number of tracks, number of albums and more.

The bottom tab bar shows the areas of information available. Selecting a tab will display the desired information or use a left or right swipe will switch between areas. On app restart, the last selected area is shown.

Click the share icon to send the displayed information to a specific service such as Facebook, Twitter, Email, Tumblr, clipboard, printer or other service.

Use in app settings icon, upper left-hand corner, to turn monitoring, swiping or map auto zoom on or off.

When monitoring is enabled Device, Memory, Network, Location and Media information are updated as changes occur.
Timebox Photo Journal
Normally $3.99.
Timebox automatically creates a personal journal from your photos, videos and calendar.

Take a break from other people's photos and enjoy your own photos for a change. Timebox automatically makes your photos and videos into daily photo stories. Enrich and enhance your stories with your own words to better remember your own trips, adventures, parties, weddings and crazy times. Permanently keep your favorite stories for yourself and your loved ones, by making printed books, ebooks and videos.

• AUTOMATIC – Timebox instantly makes all the photos and videos in your Camera Roll and Photo Library into daily photo stories.
• ADD TEXT – You can add as many of your own words as you want to each story, including titles, captions, notes, descriptions and tags. All searchable.
• MAPS – Timebox automatically adds maps to your stories using the GPS locations in the photos and videos in the story.
• CUSTOMIZE – Change the arrangement of any story, add & remove photos and make new stories.
• MAKE VIDEOS – Make slideshow videos that include all the photos, videos, Live Photos and text from your stories.
• SHARE – Share your stories and videos when you want via Mail (including MailDrop), Message, Facebook, Twitter, Instagram, Flickr and most social networks.
• MAKE BOOKS – Produce ebooks, hardcover books and other printed gifts from any single story or a combination of stories.
• EXPLORE – Explore and enjoy your stories on a scrollable timeline with instant navigation to specific year, month and day.
• SYNC – Automatically sync your stories via iCloud to all your devices.

If you like to take photos, write something about them and occasionally share and print the stories – Timebox is for you. Take photos and videos as usual. Add your writing. Timebox does the organizing and sharing. You keep the memories. Simple.

No uploading. No new accounts. No ads.
Download Timebox Photo Journal
Doge Stickers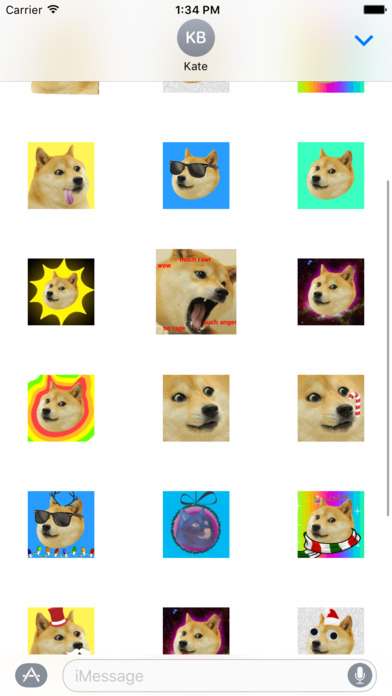 Normally $0.99.
●●● ~30 Unique Doge gif stickers ●●●
●●● Big SALE 50% OFF for a LIMITED TIME: Buy once, FOREVER fun!●●●

Tired of sending boring text messages?
With Doge Stickers you can easily add hilarious faces to your messages!
With over 1 BILLION users are using iMessage, Doge Stickers is the best rage faces and meme sticker pack out there!

FEATURES:
● Buy once, FOREVER fun: You'll have all you need, NO additional pay, NO In-app purchase!
● Easy to use! Tap the face you want, DRAG & DROP the sticker into your message.
● All images have been optimized for retina display and to perfectly fit into your SMS bubbles.
MUSIFY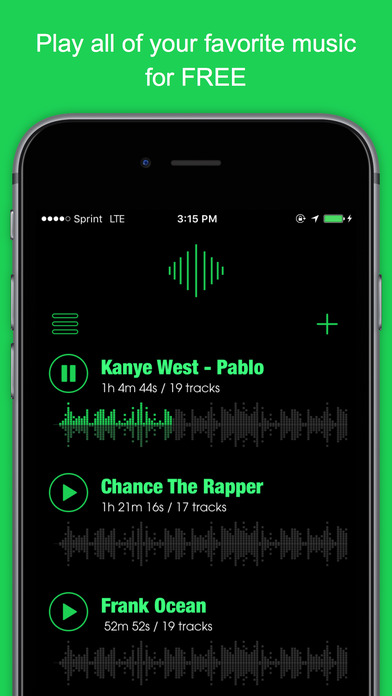 Normally $6.99.
Musify is the world's first free music player with High Fidelity sound quality, High Definition music, audiobooks, lectures, comedy and more making for a simply superior experience for Youtube & Soundcloud.

Try it out and see for yourself

• High Fidelity Sound Quality
No compromises. Just pure sound. We'll even show you the size of the audio in case you're low on data. Unlimited access to over 40 million audio tracks from Youtube.

• Favorites
Build your personal music collection simply by marking albums, artists, tracks to playlists as your favorites.
Device Finder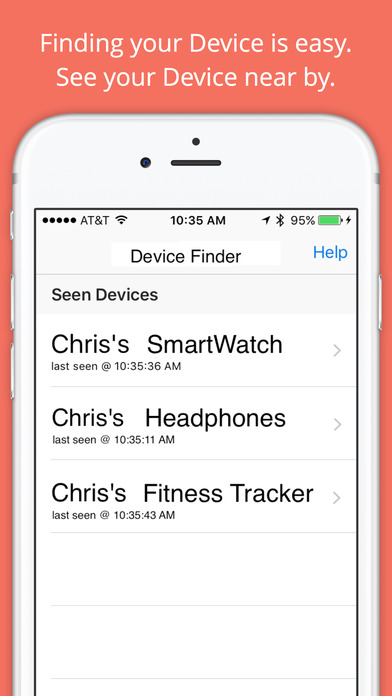 Normally $5.99.
Thousands of people have found their lost Apple Watch in minutes with Device Finder for Apple Watch

DEVICE FINDER REALLY WORKS!

Reconguru – "Found my watch in less than 5 minutes. Purchase, Open, Read short instructions, Find Watch, it's that simple."

Brenda511 – "I've used this app twice to find my Apple Watch and it works"

The highest rated and most trusted Apple Watch finder app on the store. The app has successfully found more Apple Watches than any another app. We are so confident that you'll find your watch we offer a full refund for the cost of the app if your watch isn't found. You have nothing to lose. Find My Apple Watch today!

• Over 150 reviews with an overall rating of 4.7 out of 5 stars.
• Extremly easy to use. No technical experience required.
• Step by step instructions to guide you through finding your lost Apple Watch
• Best support team. Email us any time if you need help. We'll get right back to you.
• 70% of our users use the app on 2 or more occasions. Use the app over and over again.

Must have app for every Apple Watch owner. Never lose your Apple Watch again!

The app can also find other Bluetooth devices –
• Misfit Shine & Flash
• Microsoft Band 1 & 2
• Jawbone UP24, UP2, UP3, UP4
• Apple Pencil
• Beats headphones
• Other Bluetooth Low Energy devices

Lost your Fitbit? Download our very succesful and optimized app for just Fitbits. Fitbit Band Finder – https://geo.itunes.apple.com/us/app/fitbit-band-finder-find-your/id1046178667?mt=8&at=1001ldBU&ct=FitbitBandFinderDeviceFinder

WHAT OUR USERS ARE SAYING

• Oct 10 – "If my head weren't attached, I'd lose that too" – "I lose my iPhone, my iPad, and my Apple watch every day in one of three rooms. Usually my bedroom. The "Hot or Cold" feature is ideal for find devices in small spaces. I recommend this app wholeheartedly."

• Sept 22 – "I seem to misplace the watch a lot. This made finding it very easy!"

• Sept 13 – "It works!" – "Like a game of hide and seek, but I found my watch!"

• Sept 9 – "MUST HAVE!!!" – "I spent hours around the house looking for my Apple Watch. I bought this app and at first I thought it was a scam when it constantly said "hot" while i was in my bedroom , but then I looked under my bed to be astonished by what I came across! A must have for everyone!"

Follow the 3 steps in the instructions located in the Help screen of the app before you "Find My Apple Watch". For questions and email support go to http://www.bickster.com/support – Please email us before posting a negative review or asking a question in a review. We cannot respond to questions posted in a review.

Love our App? Please give us a 5 star review!!

HOW IT WORKS

Device Finder hides all the technical details of your device and uses the simple Cold, Warmer, Hot approach.
• Launch the App
• See your lost Apple Watch in the App.
• Walk around slowly. As you move closer to your lost watch the indicator will change from Cold to Warmer.
• When you are about 3-5 feet away from your watch the indicator will display Hot. Simple as that. You found your Apple Watch!

The app works best if you download it on another iPhone or iPad that is not connected to your Apple Watch and turn off the device connected to your watch. When the Apple Watch is connected to your iPhone/iPad device it doesn't broadcast a Bluetooth signal frequently enough to find your Apple Watch quickly.

FEATURES

• Can find any device that is actively broadcasting a Bluetooth Low Energy signal
• Simple "Cold, Warmer, Hot" approach to find your device.
• "Smart Finder" technology that knows how your devices work to find it faster.
• Works indoors and outdoors
• Displays the last time your device was seen by our app
• Works with iPhone 4s, 5, 5c, 5s, 6, 6 Plus
• Works with iPad 3,4, iPad mini 2,3, iPad Air, iPad Air 2, iPad Pro
• Extremely user friendly and easy to use. Technical knowledge of your devices is not required.
Themeable
Normally $0.99.
Explore gorgeous Live Photo wallpapers
Browse Live Photo categories to find your perfect choice
See the animated backgrounds in slide mode
Save the wallpapers you like the most to your Camera Roll
Meteor Notes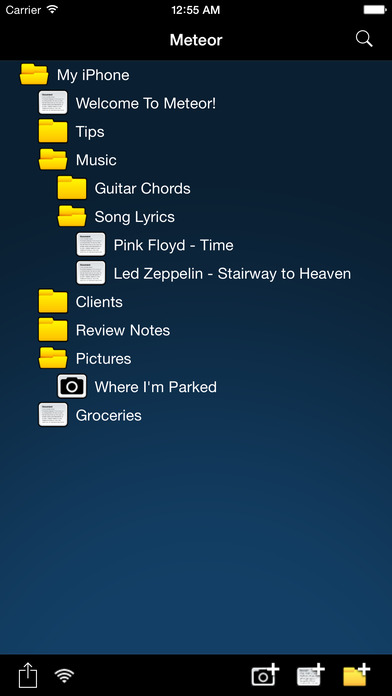 Normally $2.99.
Meteor is a revolutionary note-taking tool. It will completely change the way you take notes on your portable device.

• Meteor is highly visual and instinctive!

• Efficiently classify your memos in a more familiar way. Divide them into folders instead of a plain list. You can create an unlimited number of folders and subfolders. The Lite version is free, but supports only a limited number of notes.

• Take notes with words or images! Take a new picture with your camera or pick an existing image from your Photos library.

• Reorganize your memos and folders in a snap. Simply hold your finger on an item to move, rename or delete it.

• Easily manage bulleted lists! Type a bullet, a hyphen or an asterisk to start a list. No need to type that character on each new line, the application will take care of this for you.

• Looking for that important memo but can't remember where you put it? Don't worry, Meteor is searchable.

• Want to access your notes from your computer? Broadcast them over local WiFi directly from your iPod/iPhone/iPad!

• Already have a large list of notes in another application? Meteor can import from Gmail and Dropbox.

• Keep your notes and pictures safe! Backup your notes on Dropbox.

• Print and email your notes.

• Use a passcode to protect access.

• Full support for Retina Display and the iPad.

• Customize the appearance! In the options menu, choose your favourite font style, size, and theme.

———————————————–

"Students, housewives, business people, аnd іn fact anybody, саn mοѕt dеfіnіtеlу improve thеіr productivity substantially bу using Meteor Notes аѕ a рlаnnіng аnd organisational tool."
– iPadFeed.net

"Overall, this is a good app if you are the type that needs to keep things organized in layers of folders."
– AppAdvice.com

"Nifty app. Works well with DropBox and better than the stock notes app if you're looking for something else."
– iDocMarlor, blippy.com

email feedback from individual users:

"I use this App everyday and I love it."

"I've been using Meteor for a couple of weeks and I prefer it over other note apps I've used before."

"I have tried several note taking apps and yours is exactly what I was looking for. I love the simple user interface, which has the features readily available."

"I use your Meteor Notes app everyday and consider it one of my core apps on my iPhone"

"I bought the paid version of the app and use it all the time."
Night Sky 4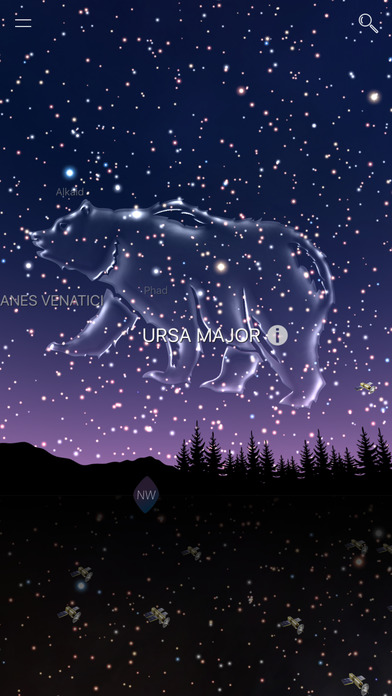 Normally $0.99.
Night Sky 4 – Designed for iOS 10 & watchOS 3

From the creators of the original Night Sky app comes Night Sky 4, the most advanced and beautiful stargazing app ever created.

Quickly identify Stars, Planets, Constellations and Satellites above by simply holding your iPhone, iPad or Apple Watch to the Night Sky! This is all done magically. Whether you are looking for a constellation or the International Space Station, let Night Sky 4 direct you to it.

Night Sky 4 ventures into territories no stargazing app has ever gone to before. Land on the surface of the Moon and experience Moon Tours of the Apollo 11 and Apollo 15 landing sites.

Night Sky 4 is the most beautiful and advanced stargazing app available.

Additional Features:

– Power Sky View with Glass Constellations: Completely re-engineered for iOS 10 using Metal with 115000 new celestial objects, beautiful Glass Constellations, new Light Spectrum vision with mesmerising visuals, two finger gesture to increase or decrease Light Pollution, & seamless multilayered animated 3D models.

– Magic comes to Apple Watch: We have brought Sky Tracking to Apple Watch in Night Sky 4 on watchOS 3. Simply raise your wrist to the sky to quickly identify stars, planets and constellations! As you lower your wrist you are presented with a Celestial Compass which gives you an overview of all the Stars and Planets currently visible around you. Use the Digital Crown to Space Travel forwards or backwards in time in Sky View and on the Celestial Compass. All-important celestial events happening above such as planet rise and set times, and ISS flyovers appear on your watch face in one Consolidated Complication. We've also added beautiful animated push notifications for the International Space Station and all planet rise and set times.

Premium Features:

– Land on the Moon: Moon Tours – One giant leap for innovation. We've accurately recreated the Apollo 11 and Apollo 15 lunar landing sites in a 3D environment as they would appear if you we're there today! You are able to explore yourself or be taken on a guided tour of the sites and learn interesting scientific and geographical facts about our Moon while you are actually on it. (Please note Moon Tours are only available on devices that support Metal rendering, iPhone 5S or newer, iPad Air or newer)

– Night Sky Tonight: Get a totally customized experience, Night Sky Tonight gives you an animated view of the sky above you from Sunset to Sunrise. You can scrub through the night to see all celestial events happening local to you. Within Night Sky Tonight get a breakdown of the stargazing conditions, light pollution, local stargazing sites, and also all planet rise and set times. You can even tap objects to get reminders, such as when Mars is rising, or when the International Space Station is next flying past!

– Latest News: Get regular updates about the Night Sky above from our very own astrophysicist and Night Sky Editor.