If you purchase an independently reviewed product or service through a link on our website, we may receive an affiliate commission. Learn more.
Welcome to the start of another week, which means it's also the start of another round of our series on paid iPhone and iPad apps on sale for free. We've got some great ones for you today including more games than usual, so get ready to have some fun in the sun… unless you're in the New York area like us, in which case you should stay inside out of the heat. You can still play these fun games inside though, of course.
MUST SEE: Leaked photo shows the iPhone 7 we all want but aren't going to get
These are paid iPhone and iPad apps that have been made available for free for a limited time by their developers. There is no way to tell how long they will be free. These sales could end an hour from now or a week from now — obviously, the only thing we can guarantee is that they were free at the time this post was written. If you click on a link and see a price listed next to an app instead of the word "get," it is no longer free. The sale has ended. If you download the app, you will be charged.
Week Cal Widget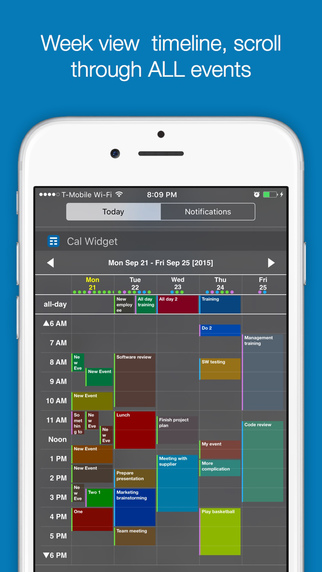 Normally $1.99.
NO need to unlock your device to see your calendar events!!!
Day or week timeline view is supported to see ALL your iPhone calendar events from the notification center.

The app is used to view existing events from the iPhone calendar, with the following features:

․ Day timeline
․ Week timeline
․ Scroll through 24 hours
․ Scroll through days and weeks
․ Tap on event to open event or iPhone calendar
․ Handles complicated event overlapping
․ Assigns colors to events
Scroll through the full 24 hours, scroll through days and weeks. The app remembers the last screen the user was viewing.

Please try our "Reminders widget" app that provides a nice widget for the built-in iOS reminders app.

More features will be added soon!
Please send us what you want! We will add it!
SHERLOCK: Interactive Adventure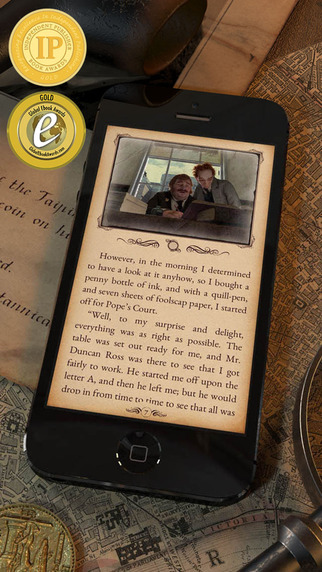 Normally $2.99.
* Gold winner of "Independent Publisher Book Awards" 2014 and "Global Ebook Awards 2014" *
* Nominated for Digital Book Awards 2015 *
‧‧‧‧‧‧‧‧‧‧‧‧‧‧‧‧‧‧‧‧‧‧‧
AppAdvice.com: "Sherlock: Interactive Adventure is unlike anything else you've seen on iOS, or perhaps on any digital platform for that matter".
148apps.com: "SHERLOCK: Interactive Adventure is first and foremost a well told story, but those interactive elements ensure it sticks in the mind a lot more so than a regular e-book".
Wouter van Vugt, AppPicker.com: "SHERLOCK: Interactive Adventure is so much more than a book, even though you can treat it like a book if you want to. Everything about this book is perfect, and the extra options and interactivity are so well-developed, that it didn't feel like I was reading a book anymore. It truly is the next level of reading and where I expect all the books to be in the future".
‧‧‧‧‧‧‧‧‧‧‧‧‧‧‧‧‧‧‧‧‧‧‧
SHERLOCK: Interactive Adventure is an app that will make you look at interactive books in a whole new light.
Allow us to introduce you to "The Red-Headed League", the first book in this brand new interactive series about the famous detective.
Read, listen, embark on a journey, conduct an investigation, and discover the world of the great detective Sherlock Holmes for yourself. There is more to this story than just words and pictures. In place of simple illustrations, 3D animated images adorn its pages. You are no longer looking on from the outside: you are directly involved in the events taking place, and see the world through the eyes of Dr Watson.
Can you remember your favourite book? What was it that you loved so much about it? It might have been the gripping plot, the amazing characters, the incredible atmosphere… When we read a book, we picture everything taking place in colourful images. Sometimes illustrations help to get our imagination going. We enjoy looking at them, but sometimes this is simply not enough. After all, an illustration in a book is no more than a keyhole that we can peek through in order to catch a glimpse of the imaginary world created by the author.
But have you ever wanted to look further through the keyhole and open that secret door? We bet you have… wouldn't it be interesting to find yourself standing right next to your favourite character, and to be able to explore their world? To touch all the objects in the room, and have a good look at them?
When we created SHERLOCK: Interactive Adventure, we threw open the doors to the world of Victorian England, and we are delighted to be able to invite you in with us. We have lovingly recreated the interiors and street scenes of nineteenth-century London.
We have created the perfect combination of a classic book, an audio book, a film, a historical study, and an illustrated encyclopaedia, incorporating elements of gameplay.
‧‧‧‧‧‧‧‧‧‧‧‧‧‧‧‧‧‧‧‧‧‧‧
This interactive book has been created exclusively for the App Store
‧‧‧‧‧‧‧‧‧‧‧‧‧‧‧‧‧‧‧‧‧‧‧
Special features:
• the authentic, original text
• an audio version read by Simon Vance
• 30 plot-based scenes packed full of 3D animation
• a collection of period articles containing descriptive text
• dossiers on the key characters
• a search mode to help you find articles and clues
• an interactive map of 19th-century London
• 20 original musical themes
• supports the very latest iOS functions
Download SHERLOCK: Interactive Adventure
Pro Camera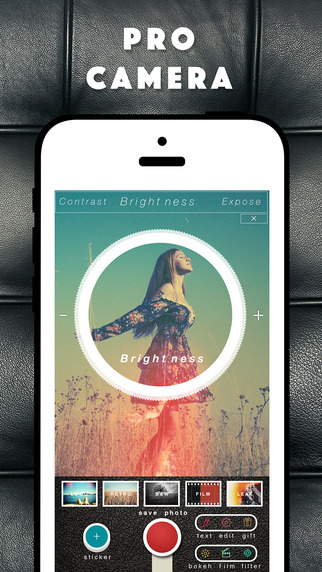 Normally $4.99.
Create charming Pro camera style photographs with real-time Vintage effects. These effects work great on selfies and other portraits but also for many other subjects. For example, you can easily enhance your landscapes, cityscapes and nature pictures with filtering.
The filters mimic analog processes, vintage optics and wear and tear typical for traditional film photography. Many frame styles are available from classic white to sprocket holes.
Where I Should Go Now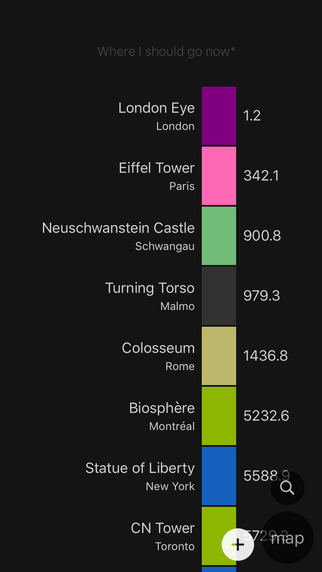 Normally $1.99.
Is your private destination list.
Save any location at anytime, from anywhere.
No need to check-in.

SAVE ANY LOCATION
Save any location you like, and tag it with color. Select location by your current location, or by holding tap on the map, or by inserting manual coordinate, or even by location search. You can do this at anytime, from anywhere.

LOOK AROUND
Open map to look around locations that you had saved. You can easily switch location just by swiping box above the map. It also can be sorted by color.

GO THERE
See location information then tap GO to simulate going there. Route will automatically displayed if available. Turn by turn navigation may also available.
Download Where I Should Go Now
iPassSafe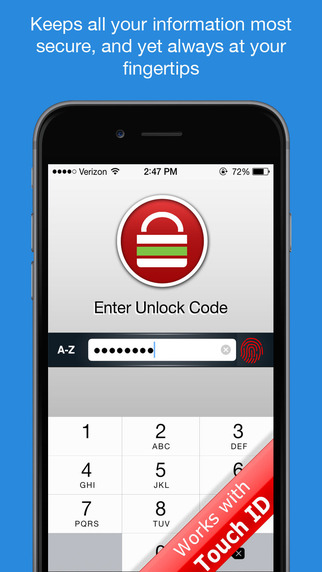 Normally $3.99.
◆ iPassSafe Protecting Your Privacy ◆

Supports iPhone, and iPod touch. If you own an iPad, please check out iPassSafe Pro – universal app (Supports iPad, iPhone, and iPod touch).

> TOP SECURITY
Using AES-256 Encryption to automatically encrypt all your data as soon as it's stored in iPassSafe.
All data stored on your device only!
Self destruct option after 10 tries.
Logout timer when inactive.
Lock timer when using other App.
Delete clipboard (optional).

> SYNC
5 Sync options (iCloud, Dropbox, FTP, AirDrop & Email).
All data get encrypted before sync.
Cloud is optional but not a requirement.

> ADVANCED WEB BROWSING
Fill Login directly in Safari App, by iPassSafe.
New Logins pulled in from Safari App to iPassSafe.
Support auto login with 3 (up to 4!) Parameters.
Icons pulled in from any of your websites automatically !
Additional built-in browser with auto/manual login.

> ADVANCED FEATURES
Extended air print option (Single/All Items).
Contact import from Address Book.
Call & Send Email to private contact using App.
Login to private Gmail/Yahoo account from App.
Built-in Password Generator.
Built-in search tool.
Dynamic sorting option.
Multiple Databases (per users or contents).
Very comfort to use , friendly graphical design.
Stay anonymous, account creation is not needed.
19 x built-in categories.
Credit Cards, Web URL, Photos, XLS/PPT/DOC/PDF/TEXT…
24 x Customize categories.
Available in 13 languages.
GANGFORT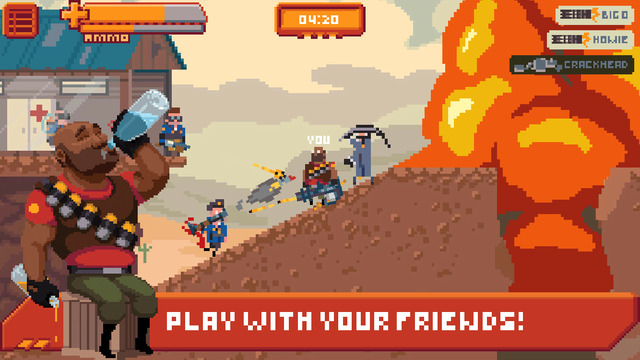 Normally $1.99.
GANGFORT is an awesome action team-based shooter platformer game sweetened with the 8 bit pixel art style! Run, jump, shoot and do whatever it takes to help your team win a round!

9 CHARACTERS TO PLAY WITH!
• Rusher
• Builder
• Torcher
• Yash
• Marine
• Mass
• Dealer
• Agent
• Camper

ONLINE MULTIPLAYER!!
Play with your friends or random people across any mobile devices online in our official servers! Available to play on WIFI and 4G/LTE(also 3G, but it's not recommended due to it's latency).

SINGLE PLAYER!
Enjoy playing offline with smart built-in bots controlled by top-notch artificial intelligence!

AMAZING GRAPHICS AND SOUNDS!
Enjoy cute & beautiful 2D 8 bit pixel art graphics style and environment details, keep your eyes & ears entertained!

2 TEAM-BASED OBJECTIVE MODES
• "Grab The Spot" and don't let enemies steal it from you
• "Roll the bomb" into the enemies' base

LEADERBOARDS AND ACHIEVEMENTS!
Compare your scores with other players' and unlock achievements!

LIGHTWEIGHT AND OPTIMIZED!

ADS-FREE!
Spotty finder
Normally $0.99.
Want to know where is your child? Just ask her to send their location to you!
Did you ever try to find a nice camping place that you had visited a previous year?
Did you have trouble finding your car in a big parking lot?
Buried the body of your enemy and forgot something in the grave?
Want to visit that bar again but forget the name or address? Don't know where is exit from forest or park you are walking in?
Kidnapped? Send your location to relatives to get help.
Want to visit place where photo is taken?
It's not a problem any more! Just save the place you'd love to revisit in Spotty finder. When you want to return just open the app again and the arrow will point you in the direction with the distance.
Perfect for when you don't have internet connection or you're out of the civilization.
Internet connection is not required.
SwipeList Pink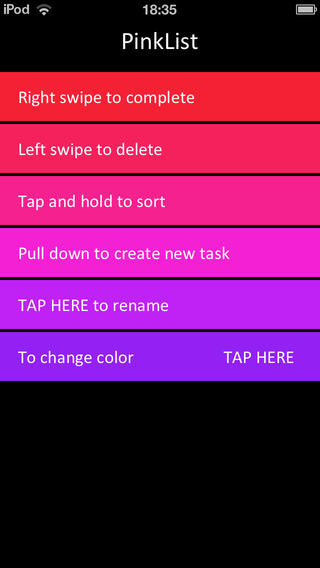 Normally $1.99.
SwipeList Pink is the most simple, intuitive & awesome way to manage your tasks you've ever seen. And it's Pink!

With SwipeList Pink you easily can:

Create your todo lists, guest lists, shopping lists etc.
Group your tasks by colour
Set each task's priority by changing it's colour with only one tap
Set your tasks in needful order by just dragging and replacing them
Enjoy it's convenient controls, pleasant animation and sounds

Make your task-managing process quick, productive and enjoyable!
Lead Sketch
Normally $1.99.
Lead Sketch is an app that enables you to enjoy the feeling of sketching with lead pencils. Whether you are a beginner or a master of art, your drawings will have a unique artistic look and feel. Choose from a wide range of backgrounds and borders to enhance your drawings even further.

* Choose from a variety of inspiring brushes
* Store your drawings and edit them later
* Save your drawings to your photo album
* Share your drawings via facebook, twitter, email and more
* Unlimited undo and redo
* Undo/redo history is saved – you never lose a stroke
* Load backgrounds from your photo album (and sketch over them, it looks great!)

* Listed under best free apps at appchronicles.com *
* more than 50,000 downloads! *
* featured on many review sites *
* The insider tip for art lovers *
Stickman Soccer 2016
Normally $0.99.
Stickman Soccer 2016 is the brand new sequel to the award winning Stickman Soccer with more than 50 million players. Experience pure soccer fun with fast paced gameplay, an astonishing atmosphere, stunning smooth animations, simple controls, insane action and tons of replay value in this from the ground up redesigned Soccer. Choose your soccer team and rank up while playing various seasons, national leagues, cups or the European Cup 2016 in France. Decide whether you want full control over your players with manual running and shoot timing or use the automatic running mode where you have control over precise pass timing and watch your players tackle your opponents. Choose your favorite soccer team from more than 100 different skilled teams and lead them to glory!

EXPERIENCE PURE ARCADE SOCCER, not just another simulation!

PLAY with your friends locally in the brand new and UNIQUE PARTY MODE!

• Stickman Soccer brand won the "Best Soccer Game 2015 Award" by German Soccer Culture Academy

• The sequel to the #1 Soccer game in multiple countries

• From the makers of various top hits like Stickman Basketball, Stickman Ice Hockey, Stickman Football, Stickman Tennis, Stickman Battlefields, Stickman Cliff Diving, Stickman Base Jumper, Rope'n'Fly and more…

FEATURES
• Seasons, National Leagues and Cups
• European Cup 2016 in France
• Short and Long Seasons
• Woman league and teams
• Mini skill games with online leaderboard
• Local multiplayer mode with up to 4 controllers (play in the same or opposite teams)
• Brand new and unique Party Mode. Play with up to 4 players on your device
• Quick Game and Shootout modes
• New game mechanics including Fouls, Penalty Kick, Long Pass, Header, Corner, etc..
• New movements and tactics
• New 3D fluid animations
• Various difficulty modes
• Full controller and gamepad support
• Simple yet powerful touch controls with timing control
• Automatic or Manual Running
• 100 different soccer teams to choose from
• Match statistics
• Compete with your friends with the integrated world ranking leaderboard
• Smooth animations with 60 frames per second
---
Our deals and product reviews are picked by BGR's expert editors and team.

Follow @BGRDeals on Twitter to keep up with the latest and greatest deals we find around the web. Prices subject to change without notice and any coupons mentioned above may be available in limited supply.