Apple's next-generation iPhones are anything but a mystery at this point. We've seen countless leaks that show the housings from Apple's upcoming iPhone 7 and iPhone 7 Plus/Pro, so we know exactly what to expect when it comes to the look of the phones. Then there have been countless more reports covering the new iPhones' features as well — some of which were almost certainly planted by Apple itself — so we likely also already know what to expect in terms of functionality. But a new leaked photo shows something we shouldn't expect, and it's a bit of a bummer because every single iPhone owner out there wishes it was going to be a reality.
MUST SEE: Look at this new leaked photo and tell me which phone is hotter than the iPhone 7
The were a few differences between the iPhone 6 and 6 Plus beyond just their size, but they were all internal things like OIS and display resolution. The same was true of the iPhone 6s and iPhone 6s Plus. All the leaks up to this point suggest that won't be the case with the iPhone 7 and iPhone 7 Plus/Pro. Time and time again we've seen a brand new dual camera setup on the larger of the two iPhones that could mark the first truly substantial difference between the capabilities of Apple's smartphone and phablet offerings.
Here's a leaked photo of what the new dual camera will almost certainly look like when the iPhone 7 line launches:
As is the case with most cameras on flagship smartphones these days, the optics will protrude a bit from the back of the phone. This has always been more annoying on iPhones than it is on most other smartphones though, because the iPhone camera is off-center. That means when you place the phone on a table with the display facing up, the phone rocks back and forth a bit as you touch it.
Now, as any iPhone fan will recall, some of our earliest looks at unreleased iPhone handsets typically come from third-party case makers. These companies buy the schematics for unreleased iPhones so they can have cases ready as soon as the new models launch, and they often release mockups of their designs based on those schematics.
The latest example of this was posted recently in a tweet by The Malignant, as account that scours Weibo and other sources for leaks. The mockup photo, which was created by case maker X-Doria, shows us almost exactly what Apple's upcoming iPhone 7 Plus/Pro will look like. Almost.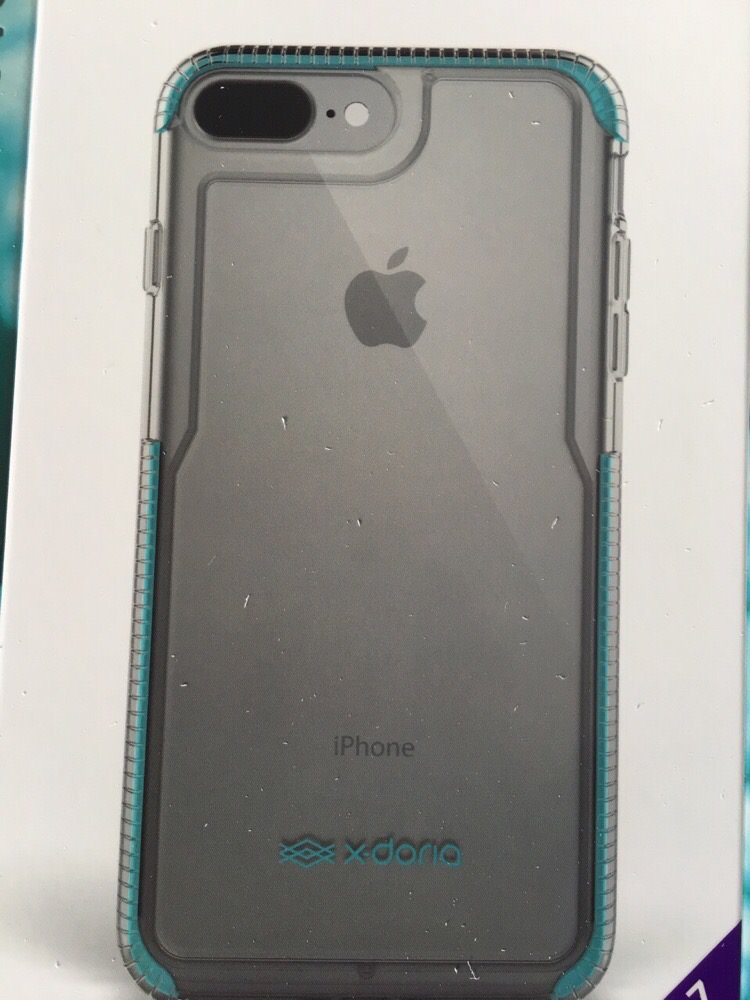 As you can see, X-Doria used schematics to create a dummy and build an iPhone case around it, but the company didn't bother to render the new dual camera quite right. Instead, the cutout for the camera is there in the case, but the camera itself doesn't feature the massive protrusion we've seen time and time again.
Be honest… how amazing does the new iPhone look without that big eyesore?
Apple's next-generation iPhone 7 and iPhone 7 Plus (or iPhone 7 Pro, if Apple decides to better align its naming scheme with other products) will be released in about two months, and you can expect protruding cameras to come in tow.