We had some very nifty apps in yesterday's roundup of paid iPhone and iPad apps on sale for free, and a few of them are still free downloads if you hurry. We've got nine fresh iOS apps for you to check out on Tuesday as well, and you'll find them all listed out below.
This post covers paid iPhone and iPad apps that have been made available for free for a limited time by their developers. BGR is not affiliated with any developers. There is no way to tell how long they will be free. These sales could end an hour from now or a week from now — obviously, the only thing we can guarantee is that they were free at the time this post was written. If you click on a link and see a price listed next to an app instead of the word "get," it is no longer free. The sale has ended. If you download the app anyway, you will be charged by Apple. Subscribe to our feed to be notified as soon as these posts are published, and you'll avoid missing the sales we cover.
AR BOX 3D
Normally $0.99.
An AR-Application to build and have fun!
The Particles
Normally $2.99.
The Particles is the definitive interactive guide to subatomic particles and particle
physics. Have you ever wondered what particle physics is and why the Higgs Boson is so important? The Particles will help you discover in an interactive and fun way.

– Discover the five families of subatomic particles – Leptons, Quarks, Bosons, Mesons, and
Baryons.

– Browse over 125 real particle 'event' images and videos.

– Read popular 'biographies' of each particle, describing its nature, role, and discovery.

– Hundreds of links take you to the A-Z of particle physics with its details and definitions of
key concepts, particle detectors, laboratories, and physicists.

Starting from an interactive fan design you spin and discover the five families of particles.
From there you select an individual particle and are taken to its biography and images.

The images range from historic cloud and bubble chamber photographs to the latest event
displays recorded by particle detectors at CERN, Fermilab, and other major laboratories.
They are accompanied by detailed explanations which explain how the particles behave, how
we observe them, and what it all means.

Also included are data tables for students or professional users, giving details on each
particle's mass, lifetime, charge, spin, quark content, decay paths, and so on.

To complete the app there are pages introducing the world of particle physics and giving
explanations of the names, symbols, and data used throughout.

The Particles has been developed by Science Photo Library in partnership with leading
physicist Professor Frank Close. It is a modern source of information on particle physics for
everyone.
Zero+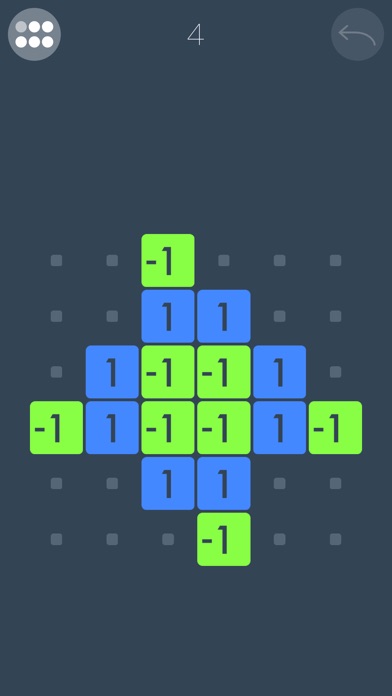 Normally $0.99.
A simple iOS puzzle game that is devilishly fun to play. Just add positive and negative numbered blocks to one another to make all zeros.

• Easy to play: swipe blocks left, right, up, or down
• Lots to do: 120 levels and counting…
• Never the same: new levels bring new kinds of blocks
Refresh & Gogreen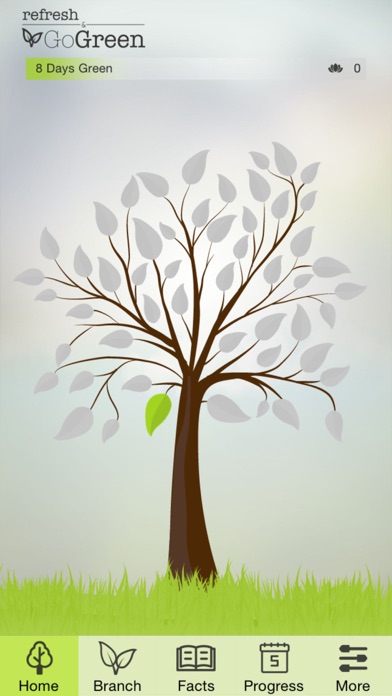 Normally $1.99.
Want to green your home, but don't know where to start? Seems too difficult? This app will guide you through 52 simple steps on greening your home.

Step 1: Go to 'more' and choose your level; either one, three or five positive environmental changes each week.

Step 2: Go to 'branch'. Either click on a yellow leaf or on any numbered leaf to start your journey. Once the task is done, you simply turn your leaf green and move on to the next task.

Your progress is tracked, showing you how many days you have been green and how many green tasks (or leaves) you have achieved.

It will give you the 'how' and the 'why' for each task, and access to all of the resources that you need to make the journey easy and achievable. You can even click on 'Make me green' for access to go green starter kits. Don't forget to turn on wifi for access to these amazing resources.

Each task is categorised into energy, chemical, water, waste and biodiversity, so you know exactly in which area the improvement is being made. These tasks will help improve your own health, the health of our planet and also save you money.

Your new found skills can be taken anywhere; into your work place or place of study. Remember, every little step you take helps improve our planet for a sustainable future.

Look out for our welcome email, explaining more about the app and our on line resources.

Thank you, have fun and enjoy!!!
Basic Calculator Pro
Normally $1.99.
'3.0 Fun design applied'

Focusing on the most basic calculation system

This calculator is focused on the most basic calculation system than other calculator apps.

Excluded engineering calculations. It shows present modifications. It provides calculation history.

This is for common people using in the most easy ways.
It is available for people seeking the simplest method.

Basic Calc Pro for iPad
– No Add
– Calculation history
– Universal app
– Intuitive design
– Able to see present modifications
Bubble Tower 2
Normally $5.99.
A new gameplay experience: Now with 110 new levels!

Bubble Tower 2 – Popping the tower of bubbles to land the blue box on the green platform below.

Sounds simple right?

Here's what a has been said about Bubble Tower 2:
"It had me addicted for days! It's definitely worth the download."
Abstract Me
Normally $1.99.
【Abstract Me】 allows you to Mix your photo with the amazing background image,and converts into a abstract style new photo !

Moreover,you can convert Your color photo to monochrome freely , and it also available to adjust the level of transparency.

Build-in 513 kinds of background images available

Filter:Brightness, Blur, Sharpen, Contrast, Strength

Color : mono color + gradient color

very Abstract and impressive !
Ultranium 4
Normally $0.99.
Crazy mix between a breakout and a shootem up game!
CAD Viewer-DWG and PDF Reader
Normally $0.99.
CAD Viewer is the only app for both CAD drawings and BIM models. Use CAD Viewer to reduce rework and solve issues at site in time. Easily manage your projects, files and members across web, windows and mobile devices, anytime anywhere.

By making comments, tracking issues and sharing screenshots, members collaborate instantly. Automatic version control keeps you working on your current set. CAD Viewer is awarded as one of the TOP 10 Apps by an authoritative media Internet Weekly. It is undoubtedly a good choice for you!

Major Features:

Cloud collaboration:
•Sync reviews and markups on all devices
•Automatic version control to focus on the current drawing
•Export to or share screenshots and drawings

Projects management:
•Easily manage your projects, members and drawings
•Fast filter projects and files
•Offline mode

Support for popular formats:
•2D DWG (AutoCAD, ZWCAD, dxf, dwf) drawings
•Easy to open BIM models (Revit, nwd, ifc, 3ds Max, XSTEEL of tekla)

Files securely sharing:
•When sharing projects files by e-mail with team members, you can set password and expiry time for every file. Also, you can directly share a folder;
•Cache files are also encrypted to protect source files

Coming soon:
RFIs
Field report
Issue assignment

User Reviews:
•Aiden Miller, architecture designer
Great! I can easily view both pdf drawings and rvt models.

•Davis, construction manager:
I use it to view and mark up BIM on site. Models sync on all devices. Easy to collaborate.

•James, construction engineer:
BIM models are always very large. But CAD Viewer can open and view BIM models easily. It's really a time saver.