We've reached the start of another new week, which means the first of five new installments in our ongoing series on app sales. We've got eight paid iPhone and iPad apps for you to check out on Monday, and they're all available as free downloads for a limited time. As always though, these sales could end at any moment. If you see anything you like, grab it as soon as possible while it's still free!
This post covers paid iPhone and iPad apps that have been made available for free for a limited time by their developers. BGR is not affiliated with any developers. There is no way to tell how long they will be free. These sales could end an hour from now or a week from now — obviously, the only thing we can guarantee is that they were free at the time this post was written. If you click on a link and see a price listed next to an app instead of the word "get," it is no longer free. The sale has ended. If you download the app anyway, you will be charged by Apple. Subscribe to our feed to be notified as soon as these posts are published, and you'll avoid missing the sales we cover.
Spiko for Whatsapp
Normally $0.99.
Have you ever received voice messages in Whatsapp and wasn't able to listen at that time ?

With this app you can convert your voice messages to text.

1. Select a voice message in whatsapp app.
2. Tap on the forward button.
3. Choose "Spiko for Whatsapp".

That's it – your voice message will show up as text !

Currently supported languages:
Arabic, Azerbaijani, Bulgarian, Bengali, Bosnian, Catalan, Czech, Danish, German, Greek, English, Spanish, Estonian, Persian, Finnish, French, Hebrew, Hindi, Croatian, Hungarian, Indonesian, Icelandic, Italian, Japanese, Georgian, Korean, Latin, Lithuanian, Latvian, Macedonian, Mongolian, Malay, Burmese, Dutch, Norwegian, Polish, Portuguese, Romanian, Russian, Kinyarwanda, Slovak, Slovenian, Somali, Albanian, Serbian, Swedish, Tagalog, Turkish, Ukrainian, Uzbek, Vietnamese, Chinese.
Backup Contacts + Restore
Normally $0.99.
With this app you can backup your contacts and restore them all from your iPhone!

You can backup all your contacts with one tap and send backup by message or email.

All your contacts can be restored at any time either from the app or by opening the .vcf file sent by message or email.

You can also share contact information (as attachement or text format) and choose information to share (name, company, job title, phone number, email, ..).

Backup are on your device only, they are fully offline.

Key Features;

-Backup your contacts directly on your iPhone or iPad.
-Choose contacts to backup
-Share backup by message or email
-Restore contacts directly from app
-Restore contacts on any device by opening .vcf file sent by message or email
-Choose contacts to restore
-Share multiple contact cards (.vcf)
-Share contact info in text format and choose info to share
Download Backup Contacts + Restore
Live Internet Radio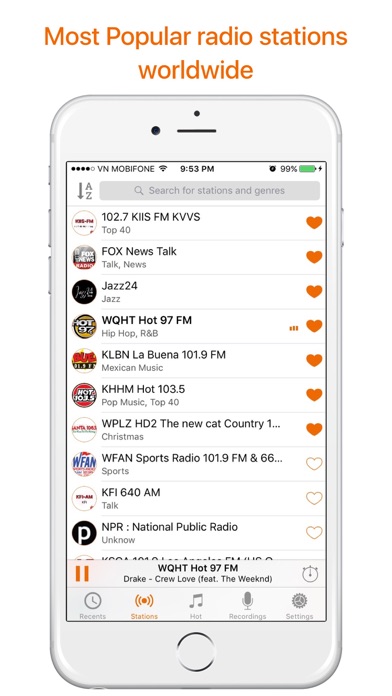 Normally $1.99.
Live Internet Radio is the best way to listen to the radio on your iPhone, iPad and iPod Touch

Listen to Live Internet Radio for free:

• Play 36,000+ worldwide radio stations on your iPhone, iPad and iPod Touch
• More than 1 million Podcasts to listen for free
• Enjoy our extremely reliable live internet radio. Eliminating drops is our top priority
• Fast searches by stations, by genre. Quick connections. Easy navigation using "favorites," "recently played," "hot" stations
• Save your favorite stations and listen to them in one tap
• Swipe from right to left to delete a radio station
• Fall asleep listening with a built-in sleep timer!
• Automatically resume last station on start-up
• Automatically reconnect after network loss
• Pause and resume live streams
• Display song name, artists when listening the radio
• Play many streams in the background
• Airplay support! Stream audio to your Apple TV!
• Record what you hear to listen again even with no internet!

Live Internet Radio's free radio tuner is ideal for:

• Listening to your favorite radio stations
• Discovering new music
• Staying connected to home while living abroad
• Making your commute more interesting
• Practicing a foreign language

Find specific content based on your interests:

• Trending music
• Specific music genres (Rock, Pop, Jazz, Country, Folk & more)
• Live sports like NBA, NHL, MLB and Nascar
• Breaking news
• Talk radio

Tune in to your favorite Radio Stations like NPR, Fox News, ESPN, KEXP, WBLS, WNYC, WJR, La Mega, W Radio, WTMJ, Moody Radio, Radio 24, WSB, WBLS, Radio Love, KQED, Radio Caraibes, WBUR, WCBS, Radio Javan and many more.

There may be some stations that do not work because their stream is offline.This application is optimized for 3G networks and Wi-Fi.

Live Internet Radio gives you the best experience in listening to worldwide radio station.
Calorie Wallet
Normally $0.99.
A New Approach to Weight Loss: Manage Calories like Money!

Top Features:

+ Set a daily budget and spend it like money!
+ Maintain an overview of your calorie debt if you have exceeded your budget!
+ You can pay off your calorie debt in daily rates!
+ Turn on calorie savings and save calories for special events!
+ Easy, modern, and intuitive user interface!

With Calorie Wallet you can easily keep track of your daily calorie intake and avoid weight gain by always maintaining an overview of your calorie debts!
Animated Tie a Tie
Normally $2.99.
Animated Tie a Tie shows you how to tie your tie in animations. It would be more clear and easier to learn how to tie it with this app.
MultiMusic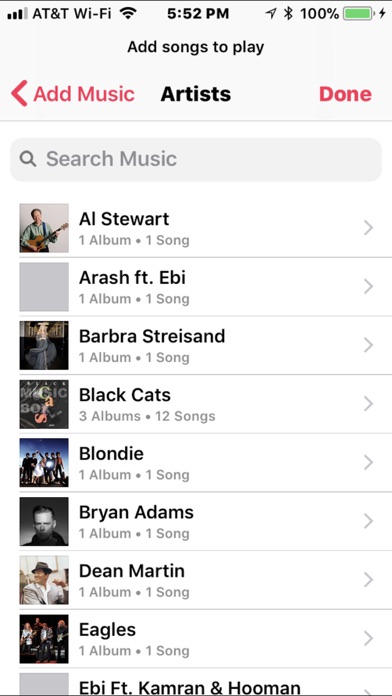 Normally $37.99.
MultiMusic is designed to Play, and Transfer All your MP3 Music files in one Directory to other Devices under WiFi and if WiFi is not available, then Bluetooth. For Mac to your devices you need to use MutiMusicMac.

Please also check out our website for step by step directions and customer service!
http://agole.me
Fresh Emojis
Normally $0.99.
This is a Sticker App.
Included are very much different Stickers, like Trollfaces, Thug life and other Stickers.

It´s one App for all.
If you miss something just write us.

We can`t show you Screenshots of the most Stickers here in the AppStore. But if you download the App, visit our Instagram page, or if you visit our website, you will see all our great Stickers.
Time Note
Normally $2.99.
Use time to manage your event ,travel,working,family that any thing can be connected by time.
Each event has a time date, an icon, a event detail and a photo.
Easy to use, there is no calendar grid, all thing will display on a single time line.
All the timeline can be export to the 'photo' and share to anyone you like.