If you purchase an independently reviewed product or service through a link on our website, we may receive an affiliate commission. Learn more.
There were a bunch of solid paid iPhone and iPad apps on sale for free on Monday, and some of them are still free downloads right now if you hurry. We've got nine fresh apps for you to dig through on Tuesday though — including a $20 app that lets you take stunning photos in 8K resolution — and you'll find them all below.
This post covers paid iPhone and iPad apps that have been made available for free for a limited time by their developers. BGR is not affiliated with any developers. There is no way to tell how long they will be free. These sales could end an hour from now or a week from now — obviously, the only thing we can guarantee is that they were free at the time this post was written. If you click on a link and see a price listed next to an app instead of the word "get," it is no longer free. The sale has ended. If you download the app anyway, you will be charged by Apple. Subscribe to our feed to be notified as soon as these posts are published, and you'll avoid missing the sales we cover.
WakeMeHere – Location Alarm with Style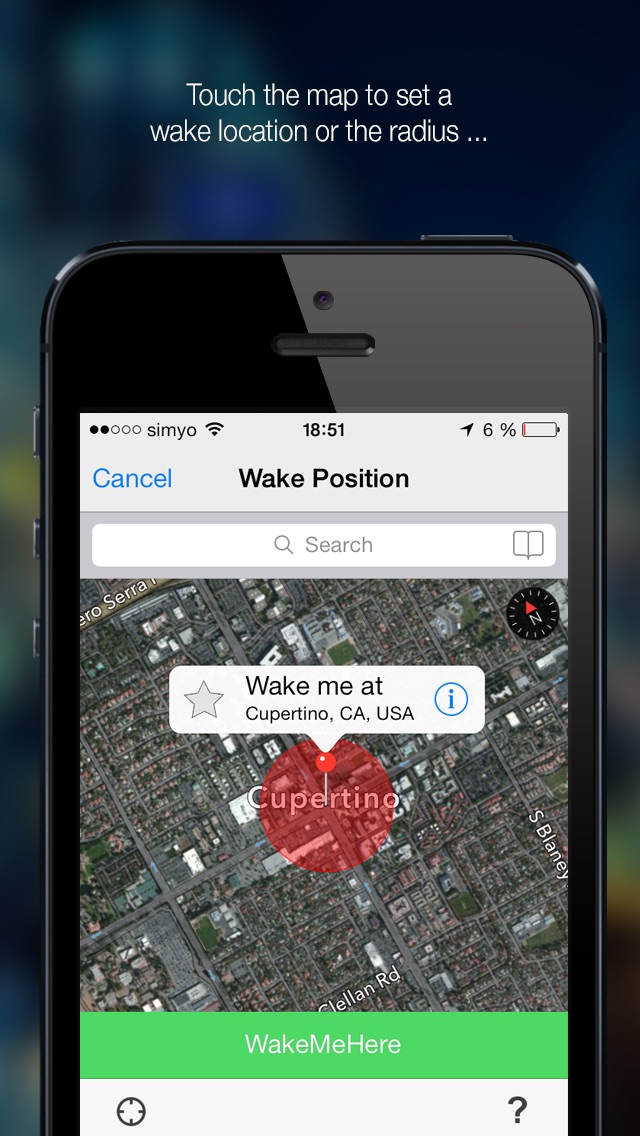 Normally $1.99.
Best App of the Day – chip.de
Editors Choice App on 148apps.com
No 1 Top Grossing App in Paraguay
Top 5 App Lifestyle in seven countries

"No nomad should have to travel by their lonesome. For the rest of us, there is WakeMeHere." – Blake Grundman, 148apps.com

WakeMeHere is a location-based alarm clock which wakes you up at the location of your choice! Never miss your train station again because you fell asleep!

Have you ever wished to nap in public transportation without spending thoughts on when to get out? A location alarm clock is the solution for you. Just set the location where you want to be woken up – WakeMeHere does everything else!

Features:
+ Easy to use
+ Accurate location tracking
+ Intuitive drag & drop wake up location and radius setting
+ Save your favorite wake locations
+ Beautiful retina compatible interface
+ Full multitasking capability

WakeMeHere will be your first choice if …
+ you are a frequent traveler and would like to recover on your way home from university or work
+ you do not want to wake up at the final stop when getting home from a nice party
+ you like reading in public transportation without having to think about when to exit your train

Get WakeMeHere now!

Visit the website: http://www.wakemehere.com
Or see WakeMeHere in action on YouTube: http://bit.ly/wmh-youtube

Continued use of GPS running in the background can dramatically decrease battery life.
Download WakeMeHere – Location Alarm with Style
Voice Cam – for Blind and Visually Impaired
Normally $0.99.
Voice Cam designed for Blind and Visually Impaired, reads english words detected by the cam!

More info here http://www.infogp.net

Features:
Start and stop reading.
A voice guidance to help with camera position.
Number of words detected.
Five different types of English accent.
Three different speed reading.

You can turn on the flash light to improve the detection of the text.

When the App finds a word, plays a short sound.
Good lighting it's very important to detect text.
This app is completely accessible using VoiceOver.

Voice Cam is also useful for learning English pronunciation, for example, can be useful when reading a book.

Reading of the words may not be accurate due to the lighting conditions, the tilt of the motion of the device relative to the text.

The app doesn't need internet connection.

The objective of Voice Cam is to give an idea of ​​the text that is identified and can be therefore especially useful to blind and visually impaired.
Download Voice Cam – for Blind and Visually Impaired
Remote for Mac
Normally $4.99.
Join many others who have already turned their iPhone or iPad into an ultimate remote control for their Mac, and loving it. Take full control over your Mac – use your iOS device as a trackpad and keyboard or launch any app from anywhere within your home.

Tired of sitting on the couch, having to handle keyboard and mouse on your lap to control your media center Mac? Use Remote Control on your iPhone as a trackpad and keyboard to comfortably browse on the big screen TV. Using AirPlay Mirroring and an Apple TV, your Mac could be located anywhere in your home. Simply select your Apple TV from the list of available AirPlay devices and control your Mac from the comfort of your couch or bed.

You can even start any app on your Mac, send your Mac to sleep, wake it up and perform many more useful actions to control your Mac remotely. All you need to do is download the Mac Helper application and connect your Mac and iOS device to the same WiFi. Remote Control will guide you through the simple setup process.

AT A GLANCE
– Control volume, playback and Airplay speaker selection on your Mac;
– Use your iOS device as a Mac trackpad and keyboard;
– Launch and quit Apps on your Mac comfortably from your iOS device;
– Restart or shut down your Mac, change display brightness and many more useful actions;
– Enjoy the ease of use in a slick user interface you will love;
– Use the Personal Hotspot of your iOS device to control your Mac when you don't have access to other networks.

CONTROL
– iTunes
– Amazon Prime Video
– Netflix
– YouTube
– Plex
– Kodi
– VLC
– SoundCloud
– Spotify
– IINA
– Deezer

SYSTEM REQUIREMENTS
– Mac with macOS 10.9 or above and Helper app installed;
– iPhone, iPad or iPod touch with iOS 9 or above;
– Shared wireless network connection between your computer and iOS device.
Shoppylist Pro
Normally $0.99.
With Shoppylist create your grocery shopping list easily and quickly directly from your iPhone!

Quickly add items to your grocery list using the built-in catalog of items that suggests items as you tap letters.

When you're at the store, simply tap on an item to cross it off the list.

Save time by using your grocery list directly from Lock screen of your iPhone or iPad or from your Apple Watch.

You can create list templates that will help you create your grocery lists faster.

You can manage multiple grocery lists. For each item, you can add notes, a quantity and a price. You can print, duplicate and share your lists.

ShoppyList includes a fully customizable database that contains over 600 items grouped into 14 categories.You can create categories and sort them.

Features:

-Easy and intuitive interface to create your grocery list
-Word prompter: the app suggests items as you type
-Built-in self-learning catalog: new entered items are automatically saved into it
-Quick-select items from built-in catalogsorted by alphabetic order and category
-Quickly access most used items
-Manage multiple grocery lists
-Add quantity, notes and price to items
-Use app from Lock screen
-Use app from Apple Watch
-Create, manage and group items into categories
-Create, sort, rename and delete categories
-Create and manage list templates
-Copy/Move an item from a list to another one
-Share your grocery list by email or message
-Print your grocery list
-Copy your list into the clipboard
-Duplicate your grocery list
-Change app theme & theme of each list
-Display number of remaining items on app icon

Shoppylist is available on iPhone, iPad and Apple Watch.
iMemeboard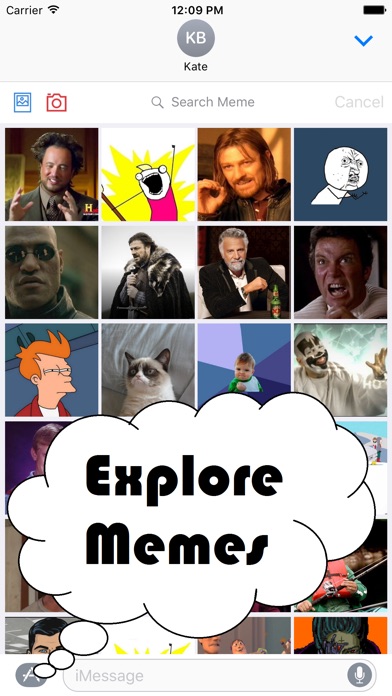 Normally $0.99.
Create your very own meme with iMemeboard! You can search popular images from the internet OR you can import images from your photo library or camera. Much fun! Such meme!
Office Story
Normally $3.99.
Office Story is an educational business simulator where you can create your own international corporation.

Try to turn a small garage start-up into a large company. Take strategic decisions, buy tables and table plants, hire and train people. Fulfill their wishes! Create mobile applications!

"…this is a game that every iOS user should experience." – 148Apps

This version has 150 of initial gold.

From the very beginning of the game, you dive into the world of mobile development, where during the game you will get access to the analogs of modern mobile platforms. As in life, the market state is dynamic and constantly changing. New platforms come and old ones go. They just can't withstand the competition.

GAME FEATURES:

▶ 13 cities of the world
▶ The international labor market,
▶ The rich set of goals and objectives
▶ Blockchain, Bots, MyOS, Roboid, eyeOS, Smarterium and more
▶ The global result table
▶ The ability to share a screenshot of the game.

▶ Develop the best application:

To create a real hit isn't an easy task! You must take into account trends and popularity of platforms. You need to assemble a team of motivated professionals, to create a comfortable environment for its employees, and to earn an impeccable reputation.

▶ Conquer the World:

As the game progresses you can move to a new city and country. Each location has its own labor market with its ethnic composition, professional level, and the cost of the employees. In some cities, you can meet industry stars. However, as a rule, they are expensive and want a huge salary.

▶ Compete with people around the world:

The game has a global table of results where you can compete with the world in three ways – by the quality of the project, by the team power and by revenues. The results are available for the day, week, and all time. Also, to date, the game has 20 achievements. Try to open them all!

▶ Share your achievements with your friends:

Everyone decides for themselves as to whether his or her company is to be public or private. However, it seems to us that the country must know its heroes! For this purpose, the game developers have made it possible to show your friends your great offices and to share your success stories on Facebook.

Build a business of your dreams today with Office Story!
Ultra-high Pixel Camera
Normally $19.99.
Want to decorate the photo or convert the photo to: Sketch? Comics? Mosaic?… and so on.

This application can suit your needs!

High-quality photo snapshots and filters.
Face special effects enhanced.

Functions:
(1) Photo processing filter.
(2) Support up to 8K resolution photos (8192 x 8192 pixels).

Features:
(1) A key photo shoot.
(2) A key to share photos to social networking sites, e-mail and text messages.
(3) Deal with album pictures.
(4) Image filter weight adjustment.
(5) Click the picture automatically saved to the album.
(6) Built-in image processing technology:
1. Rich color
2. Monochrome
3. Projection
4. Reverse
5. Sharp
6. Blur
7. Paper
8. Pencil
9. Wave
10. Pixel

Quickstart:
(1) Click on the top left corner button: Select the photo from the album.
(2) Zoom in or out of two fingers: Adjust the image area.
(3) Drag the bottom of the Scrollbar: display filter effects.
(4) Click the other function buttons: to share photos or take pictures.
Download Ultra-high Pixel Camera
Top Bike – Best Motorcycle Stunt Racing Game
Normally $1.99.
Top Bike – A stunt bike racing game. Drive the bike through the tracks as fast as you can to get rewards. Rotate 360 degrees to get more coins. Get more rewards to earn more coins. Unlock bikes in shop.

How to play:
* Press left screen to break
* Press right screen to go
* Tilt the device to control the bikes

Features:
* Extremely fast and addictive gameplay
* 70 levels with more to come
* 10 bikes with more to come
* Game Center support
* Rotate 360 degrees to get more coins
* Universal (support all iOS devices)
Download Top Bike – Best Motorcycle Stunt Racing Game
Backup Contacts + Restore
Normally $1.99.
With this app you can backup your contacts and restore them all from your iPhone!

You can backup all your contacts with one tap and send backup by message or email.

All your contacts can be restored at any time either from the app or by opening the .vcf file sent by message or email.

You can also share contact information (as attachement or text format) and choose information to share (name, company, job title, phone number, email, ..).

Backup are on your device only, they are fully offline.

Key Features;

-Backup your contacts directly on your iPhone or iPad.
-Choose contacts to backup
-Share backup by message or email
-Restore contacts directly from app
-Restore contacts on any device by opening .vcf file sent by message or email
-Choose contacts to restore
-Share multiple contact cards (.vcf)
-Share contact info in text format and choose info to share
Download Backup Contacts + Restore
---
Our deals and product reviews are picked by BGR's expert editors and team.

Follow @BGRDeals on Twitter to keep up with the latest and greatest deals we find around the web. Prices subject to change without notice and any coupons mentioned above may be available in limited supply.