If you purchase an independently reviewed product or service through a link on our website, we may receive an affiliate commission. Learn more.
2016 might take all of our favorite celebrities before the year is through, but it can't take all our cash. Today's list of paid iPhone and iPad apps on sale for free for a limited time includes a number of popular apps that you'll definitely want to check out. But like our hope for the future, these sales could end at any time so be sure to have a look through this list as soon as you can.
These are paid iPhone and iPad apps that have been made available for free for a limited time by their developers. There is no way to tell how long they will be free. These sales could end an hour from now or a week from now — obviously, the only thing we can guarantee is that they were free at the time this post was written. If you click on a link and see a price listed next to an app instead of the word "get," it is no longer free. The sale has ended. If you download the app, you will be charged.
PassMaster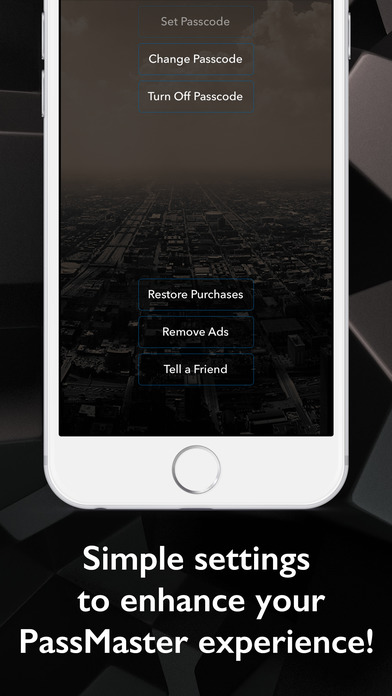 Normally $4.99.
Secure your passwords and usernames in the most simple and secure way ever!

PassMaster securely remembers all your passwords for every site, credit cards or bank accounts.

It's the best way to stay secure online!
FULL SECURITY WITH PASSMASTER

Everything in your PassMaster vault is protected by a Master Password that only you know. PassMaster keeps you secure in a number of ways.

◆ PassMaster remembers all of your passwords
◆ Auto-Lock protects your vault even if your device is lost or stolen
◆ Encrypts all your data using authenticated AES 256-bit encryption

YOUR PRIVACY, SECURED BY PASSMASTER

Passbot is a beautiful app that keeps all your vital information in one secure place. Always have all your passwords, credit cards and bank accounts at your hand.

◆ Store your logins, credit cards, secure notes, reward programs, memberships, bank accounts, passports, wills, investments, and more
◆ Quickly access your most used items using PassMaster's fast navigation
◆ Powerful Search to find what you need fast
◆ Customize your PassMaster experience with many innovative settings
Sketchworthy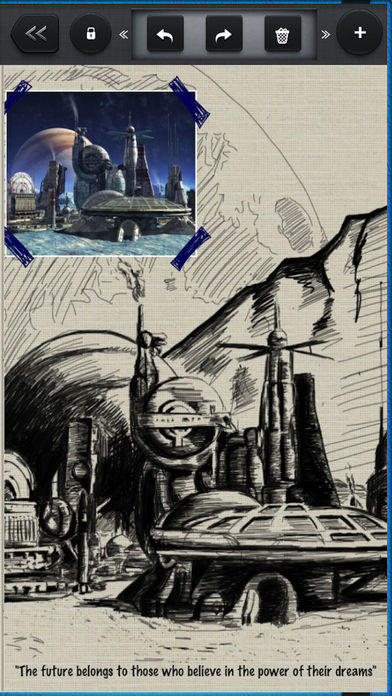 Normally $2.99.
Sketchworthy is designed as a beautiful and innovative way to create and manage all your notes, sketches, scribbles, and more. Create notebooks and pages of your sketches, annotate maps and webpages, add photos, text, draw, and more. The app takes advantage of new iOS 9 technology to offer an experience unseen in other note-taking or drawing apps.

SIMPLICITY MEETS FUNCTIONALITY
Sketchworthy is beautiful. Interfaces are clean and intuitive, and Menus are uncluttered and easy to navigate. Built-in help makes the app easy to learn and use. Yet despite its beauty and simplicity, the app packs a powerful productivity punch!

ANNOTATE EVERYTHING
With Sketchworthy, you can capture and save maps, web pages, and photos. Anything you capture becomes a page in your notebook, and can be drawn on just like any other paper. Mark up and annotate to your heart's content with our smooth and fluid drawing engine, and bring your concepts to life.

THERE'S A PACK FOR THAT
Sketchworthy comes with a built-in paper store. You can purchase packs and download them directly into the application, and EVERY page in a notebook can be set to a different paper style paper style. This means that you can use graphing paper for 1 page, and then lined paper for the next. And with packs for blueprints, sheet music, graphs, planners, to-to lists, and much, much more, you can manage your projects in a manner unrivaled by similar applications

AN APP THAT CHANGES EVERYTHING
Simply put, there is no existing drawing app that allows the level of customization that Sketchworthy offers. Change everything from the color of your notebooks and the pages they use, to the background and appearance of the app itself.

SHARING
With social networks such as Facebook and Twitter built into Draw Pad Pro, sharing your notes and sketches has never been easier. Save, email, tweet and post pages in a notebook. Notebooks you create can be printed directly from your device, emailed as a PDF file, or exported to a third party application such as Dropbox or GoodReader.

UNIVERSAL APP
Sketchworthy is universal, giving you 2 apps for the price of 1. Own an iPhone? iPad? iPod Touch? It doesn't matter. Sketchworthy is designed for them all.

Sketchworthy offers an experience and features unlike any other, is kid and environmentally friendly, only hangs out with reputable people, and comes recommended by 4 out of 5 mad scientists. Give Sketchworthy a try!
Tracky
Normally $1.99.
In the world of increasing complexity, simple means useful. With Tracky, you no longer need to distract yourself with a separate app or website to toggle timers; Tracky allows you to do it straight from Slack, which you probably use all the time anyway. You can even generate your weekly, monthly, whatever reports with a simple command in Slack and display them to other team members. Sounds like a time tracker you would actually use?

FEATURES

– report and monitor your work time straight from Slack
– generate and display your work time reports to other members of your Slack team
– all the data is synced with your iPhone in real time
– the app is fully functional when offline, data resyncs seamlessly once connection is restored
– you don't need an admin in your Slack team to set up integration, just click on the "Add to Slack" button and voila, it's done!

TESTIMONIALS

"This app is only timer I could find simple enough for our exact needs."

"Great app to track our team's work! It's self explanatory, simple and easy to use."

"This app is beautiful and convenient if you use Slack!"

"Really liking it so far. Thanks for creating it :)"

"Just installed Tracky and it looks like the perfect time tracker which does just what I need."

"Really like the add-on you built for Slack. Great job with Tracky."

"Super easy to use!"

This app is not created by, affiliated with, or supported by Slack Technologies, Inc. I just use their API's to make the magic work.
Photo Collage Lab Pro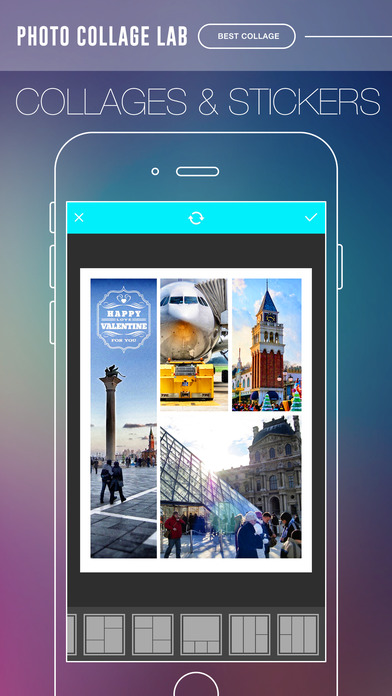 Normally $2.99.
Add beautiful typography & artwork, apply stunning filters and photo effects, and add an stickers collection of shapes and more to your photos and share them!

• Stickers & Artwork
Choose from a delightful collection of stickers, overlays & artwork to add onto your photos. Expressing yourself has never been more fun!

• Effects & Filters
Apply one of our 50 gorgeous photo filters adjust the brightness, saturation, contrast, blur, and exposure of your photos.
Download Photo Collage Lab Pro
Print n Share Pro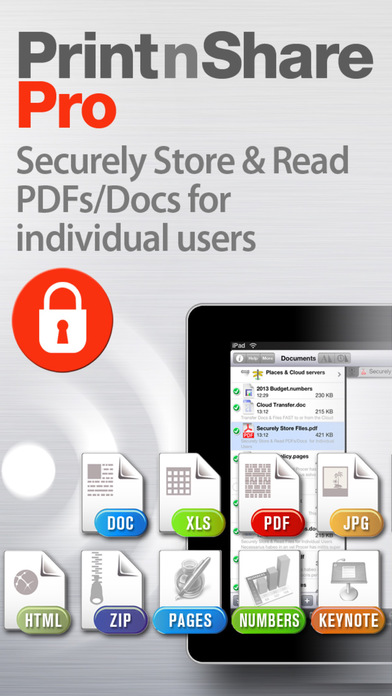 Normally $4.99.
Protect your files and emails with private storage for each user. Quickly switch users to share a single iPhone. Print n Share Pro will enable you to view read and display large PDF, Office & iWork files. Easily transfer & store files from the Cloud or your computer. Print to ALL printers (Not just AirPrint Printers). Print directly to the widest range of network or WiFi printers available in any app. Alternatively print via your computer to ALL printers including USB & Bluetooth printers.
** Powerful Reader & Document Storage **
================================================================
√ View, read & print large PDFs, Office, iWork & many other files
√ Zip/Unzip files directly on your iPhone/iPod
√ Convert files/docs/web pages to PDF
√ Store documents, attachments, emails & images
** Wireless File & Cloud Transfer **
================================================================
√ Mount your iPhone/iPod as an extra disk on your Mac/PC
√ Fully integrated with Evernote
√ Super Easy Drag & drop documents & files to or from your iPhone/iPod
√ Add Cloud services such as CloudMe, Box.net, Dropbox, Google Docs,Transporter, iCloud & much more
√ Seamless file transfer & printing from the Cloud
** Printing & PDF Conversion **
================================================================
√ Print directly to the widest range of network or WiFi printers available
√ Print via your computer to ALL printers including USB & Bluetooth printers. . Also print to Apple AirPrint printers.
√ Print from Pages, Numbers or Keynote extremely quickly & easily without the need for an AirPrint printer using Open in
√ Print remotely via 3G, 4G or Cloud
√ Convert files & documents to PDF
√ Print from other Apps using Open in
√ Print using ALL the same document formats to ALL printers used by your Mac/PC
** Email **
================================================================
√ Print email & attachments
√ Send and Receive emails from your own email accounts
√ Full email field search – across multiple email accounts
√ View multiple email accounts in single inbox or on their own
√ Email files, photos, web pages & formatted messages
** Advanced Calendar Viewing & Printing **
===============================================================
√ Print/View Day/Week/Month calendar
√ Email your calendar as PDF
√ Utilizes existing calendar entries, no new calendar needed
√ Integrated with Exchange & Google Calendar

** Multi User & Private Storage **
================================================================
√ Protect your files and emails with private storage for each user.
√ Create multiple user profiles
√ User access is protected by password
√ Each user only has access to their own files and emails
√ Private web history and bookmarks
√ Personal server and cloud access
√ Excellent for families, schools or businesses sharing an iPhone/iPod Touch

** More great features **
===============================================================
√ Browse and print web pages to ALL printers
√ Select & print multiple photos
√ Print address/shipping labels
QUICK HELP – if you need it
Rainingfm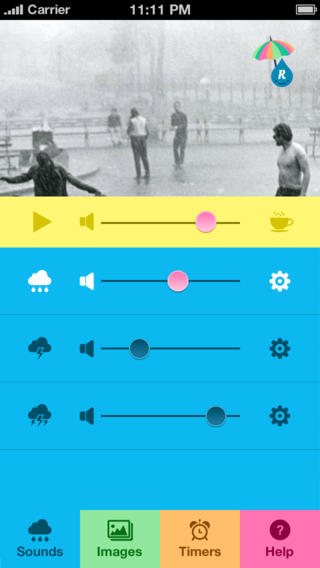 Normally $1.99.
Relaxing rain and thunder sounds for work, play and sleep, Raining.fm is the official app of the popular Raining.fm website. If you love listening to rain (and thunder), you're going to love Raining.fm.

Relax – Take a Break.
Sometimes you just need some time for you. The Raining.fm App can be a great way to relax and unwind after a hectic day. Or set the Break Timer to remind yourself to relax during a busy work day.

Focus – Distractions Be Gone.
The sounds of rain, rolling thunder or cracking thunder, or maybe your own custom mix of all three, can be a wonderful way to shut off from the outside world and focus on what needs to be done.

Sleep – Sleep Timer Built In.
Do you like to sleep to the sound of rain? The Raining.fm App includes a handy Sleep Timer. Start the countdown timer, lay down and fall into a relaxed deep sleep listening to the beautiful sounds of rain and/or thunder.

What are people saying about Raining.fm?
"Raining.fm drops down from the clouds to make your day." – Robin Wauters, thenextweb.com
"The Escape You Didn't Know You Needed." – Masha Arbisman, allmyfaves.com
"It's amazing how much it helped me to focus in a high pressure situation." – Al Abut, Refer.ly
"Just spent the last 30 mins listening to this, blissfully unaware that it was coming from my speakers." – @bradmerlin
"Raining.fm – Today's forecast is…Relaxing." – Masha Arbisman, allmyfaves.com
"I just paid two dollars to listen to the rain, and I don't regret it one bit" – Dustin Earley, androidandme.com

Sounds: Infinite seamless sounds of Rain, Rolling Thunder and Heavy Thunder

Images: Original Slideshow (as seen on Raining.fm), plus Slideshow from our 2012 Rain Photo Contest on Facebook (Contest slideshow not available on iPad).

Timers:
– Break Timer – set the timer and be alerted when it's time to take a break, great for working or studying.
– Sleep Timer – set the timer and the rain and thunder sounds will fadeout gradually while you fall into a nice relaxed deep sleep.

Volume: Make your own custom mix rain and thunderstorm with unique volume controls for all sounds, plus a master volume.

Help: Extensive help section
WorkBreaker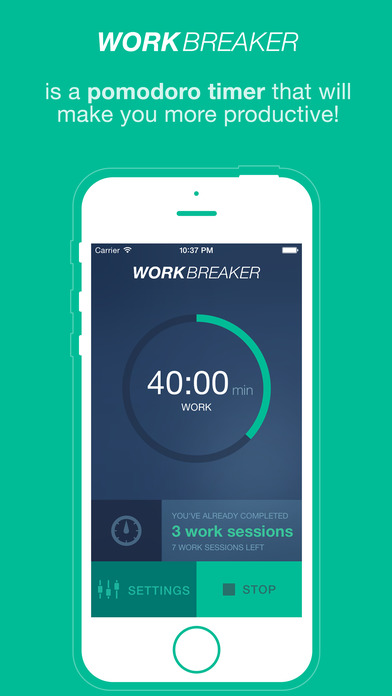 Normally $0.99.
"To Stay on Schedule, Take a Break" – The New York Times

WorkBreaker is a simple, but beautiful pomodoro timer, that will make you more productive and stay healthy with its highly customizable options!
TOP FEATURES

+ Easily setup timers for work sessions, breaks and long breaks with innovative and easy-to-use controls
+ Get notified via local notifications with ambient sound effects
+ The today widget helps you to quickly access all important information from anywhere
+ Highly customizable: Individually set the duration for work sessions, breaks and long breaks
+ Decide after how many work sessions you want to take a long break
+ WorkBreaker is ideal for the "pomodoro method" and other similiar methods such as the "52-17 method" or the "90-minute method"
HEALTH AND PRODUCTIVITY BENEFITS

+ Harvard researchers found in a study with more than 90,000 participants that too much sitting drammitcally increases the risk of heart disease, strokes and cancer. Standing up regularly during work helps you to decrease these risks.
+ Working continuously on a task makes you lose focus. Taking short breaks helps you to heighten your concentration and think globally. (Harvard Business Review)
+ Breaks will help you to refocus, get rid of distractions, retain information, reevaluate your goals and make better decisions! (The New York Times Magazine)
+ Or simply use breaks for getting a coffee, eating a snack, taking a nap or physical exercising!
SOME USE CASES FOR WORKBREAKER

+ Use WorkBreaker at school or college to be more productive while studying
+ Use WorkBreaker at work for standing up regularly to decrease health issue risks
+ Use WorkBreaker while working from home for doing exercises between work sessions
+ …
You enjoy WorkBreaker as much as we do? Great! Don't forget to rate and/or write a review about it! We'll highly appreciate it! Thank you!
MindLayout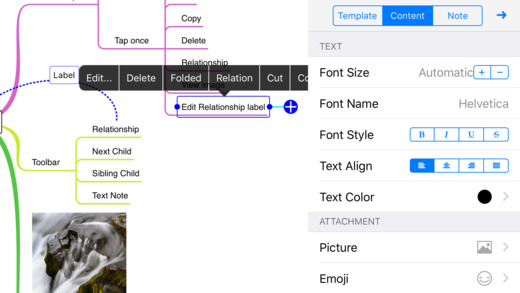 Normally $0.99.
Visually Outline Information > Streamline Thoughts > Plot thoughts in a map > Increase Productivity > Get Organized

Simply streamline and envisage your thoughts at the snap of a finger by creating, editing and sharing your mind maps with 'Mind Layout'.

Whether you want to create a business presentation or wish to learn complex theorems in a classroom, 'Mind Layout' for iPad and iPhone is the "must have app" rightly suited for your needs.

Available in 10 languages, namely English, Simplified Chinese, Spanish, French, Italian, Portuguese, Dutch, Russian, German and Japanese, the app is a must to boost productivity significantly.

Use Mind Layout to:
• Explore ideas, Brainstorm them
• Create School Projects, Class Notes
• Make Travel Plans
• Create health & diet charts
• Formulate Project roadmaps
• Create Presentations and more
Feature Highlights
• Create, edit and import mind maps.
• Add Child and Sibling nodes
• Search node feature allows easy nodes discoverability
• Simply drag or drop the nodes to cut-copy-paste
• Color coded nodes
• Select theme for your map- Follow color, Level Color, No Border mode, Grayscale mode, Night mode
• Add notes and URL to nodes and open it with a single tap.
• Multiple line styles-Dotted, Straight and curve to arrange nodes
• View Map in List Format
Bad Gravity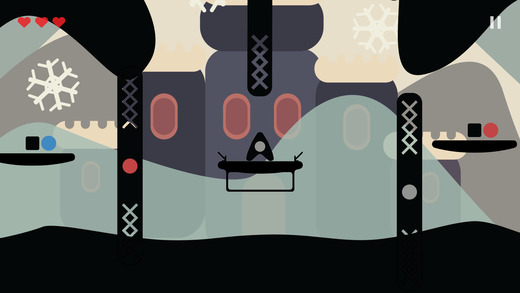 Normally $0.99.
Take control of your spaceship, survive flying through system of mysterious caverns and transport all blocks to your homebase. Take the right route, collect items and overcome obstacles.

-16 unique atmospheric levels
-optimized for iPhones and iPads
-iCloud game progress support

If you like this game please write a review or leave a rating.
RIBBONS
Normally $0.99.
RIBBONS is a puzzle game unlike any other. The aim of the game is to get the ribbons from the start point to the end point and have them finish all at the same time.

The first few levels are easy but as the game progresses your problem solving will really get put to the test.

Sort from 1 to 4 ribbons at the same time.

Great to sit and try to work out the puzzles with friends!
---
Our deals and product reviews are picked by BGR's expert editors and team.

Follow @BGRDeals on Twitter to keep up with the latest and greatest deals we find around the web. Prices subject to change without notice and any coupons mentioned above may be available in limited supply.