If you purchase an independently reviewed product or service through a link on our website, we may receive an affiliate commission.
Kick your next party up a notch by creating a signature cocktail for the event. Whether you're a gin drinker or prefer whiskey or vodka, there are plenty of crafted cocktails you can make to surprise your guests. In order to make some of the advanced beverages that may have fruit or ice mixed in, you're only going to want the drinkable parts of the concoction to end up in the glass. That's where a strainer comes in handy. You'll be able to shake up your cocktail and then keep the remnants of your mixture in the shaker. Straining is also helpful when you're cooking and the beverage strainer can be used for that as well. If you're getting ready to throw a party and you want to make it more memorable for your guests, having a strainer for your bar is the right move. Below, we've highlighted our favorite picks for cocktail strainers for those of you who prefer beverages shaken, not stirred.
Best Hawthorne Strainer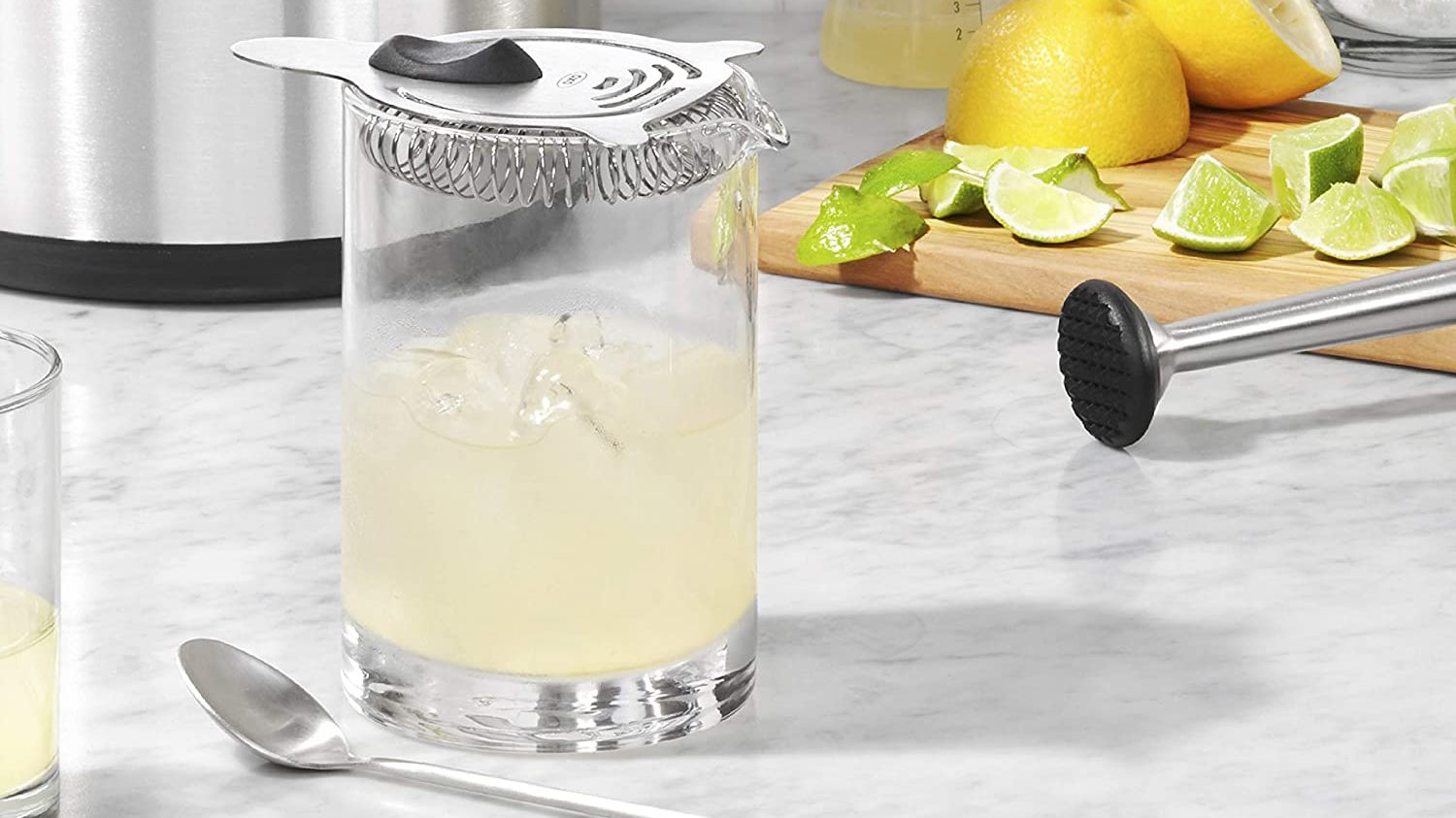 Hawthorne strainers are actually named after the bar they were first used, but they are the most common type of strainer. For a proven way to strain your beverages, pick up the OXO SteeL Cocktail Strainer. The durable stainless steel strainer will effectively strain your ice, fruit, mixtures, and more to make your cocktails smooth. The soft, non-slip finger rest and the handle allows for a comfortable pour every time. There is a raised lip built into the design that makes sure that liquids won't drip out and make a mess. The handle is shorter than other Hawthorne strainers, allowing you to store it easier. You can even wash this in your dishwasher, making cleaning it super simple.
OXO SteeL Cocktail Strainer
Price:
$9.99
Available from Amazon, BGR may receive a commission
Best Julep Strainer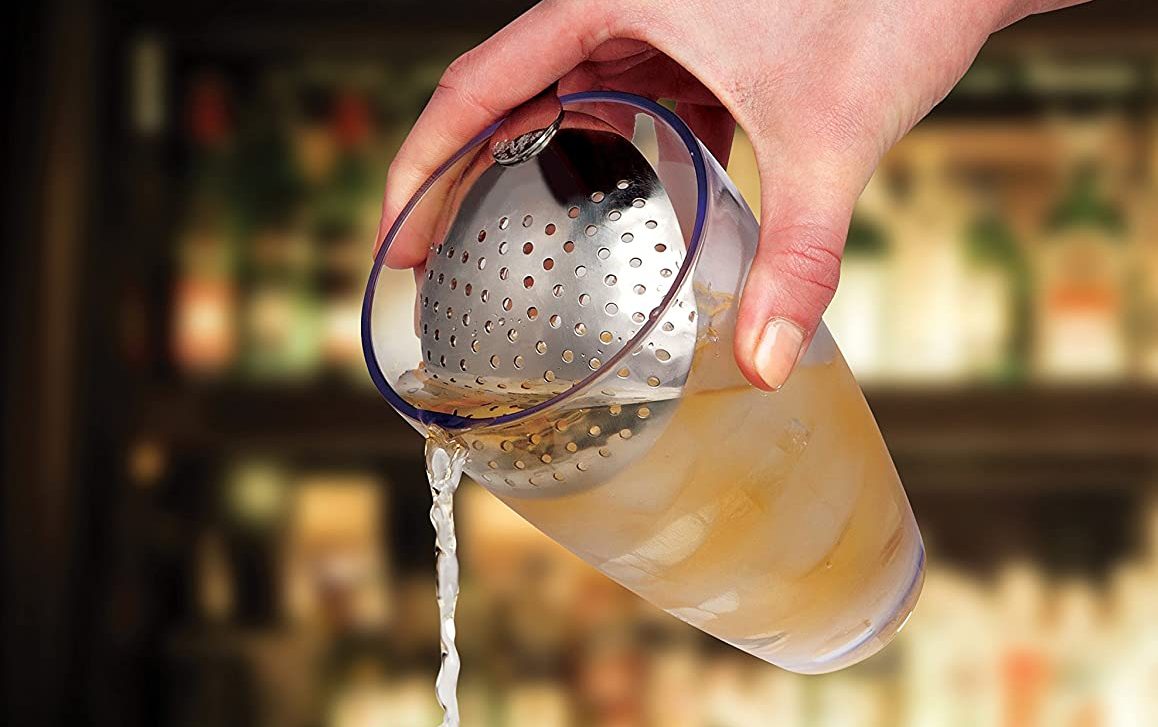 Getting ready for a Kentucky Derby party? You're going to want to make mint juleps and get a HIC Julep Bar Strainer. This is a charming and effective way to strain beverages and cocktails. It is made from 18/8 stainless steel, so it won't interact with your ingredients or absorb odors. It resists rusts and corrosion and won't transfer flavors between uses. It'll keep your muddled herbs, spices and ice in the shaker when you're pouring out your finished product. You don't have to worry about watered down drinks when you use this. This is great for the aforementioned mint juleps but also Manhattans, Arnold Palmers, Old Fashioned, martinis or mojitos. This is also able to be put in the dishwasher for cleaning purposes. This is great for the summer or the winter and you don't have to even use a cocktail shaker, as you can just strain from your glass.
HIC Kitchen Julep Bar Strainer, 18/8 Stainless Steel
List Price:
$12.02
Price:
$10.04
You Save:
$1.98 (16%)
Available from Amazon, BGR may receive a commission
Best Mesh Strainer
Acting like a sieve for your drinks, the Homestia Fine Mesh Sieve Strainer is extremely simple to use. This tool will strain your beverages not once, but twice. This set comes with a Hawthorne strainer for your shaker, but then a mesh strainer that you can siphon your drink through for a thorough cleaning. The cone-shaped mesh strainer is three inches in diameter and is very easy to hold. It is made from 18/10 stainless steel and it won't bend or rust, even after multiple uses. The polished rim and weighted handle will sit on the cocktail glass, so you can pour more efficiently. This is dishwasher-safe and is backed by a promise that if you have a problem, you can contact Homestia and they will take care of it immediately for you.
Fine Mesh Sieve Strainer Stainless Steel Cocktail Strainer Food Strainers Tea Strainer Coffee S…
Price:
$6.99
Available from Amazon, BGR may receive a commission
Best Scalloped Strainer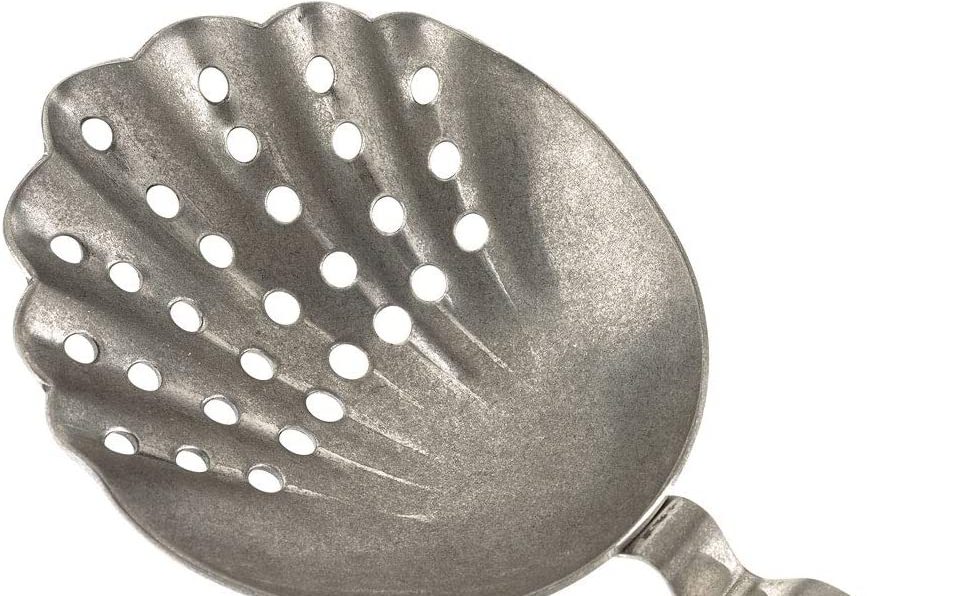 Giving you more versatility when it comes to straining from different sized shakers, the Barfly M37029VN Cocktail Strainer presents a vintage look. It is made from heavy-duty stainless steel for increased durability, so it will last a long time. It is made from welded construction, making it a strong piece of equipment for your bar. The holes at the top portion of the scalloped strainer make it easy to get the liquid through while the bottom portion holds all of the parts of the mix you don't want to consume. This should be hand washed only and it has a limited lifetime warranty.
Barfly Cocktail Strainer, One Size, Vintage
List Price:
$12.49
Price:
$11.49
You Save:
$1.00 (8%)
Available from Amazon, BGR may receive a commission
Best Value Strainer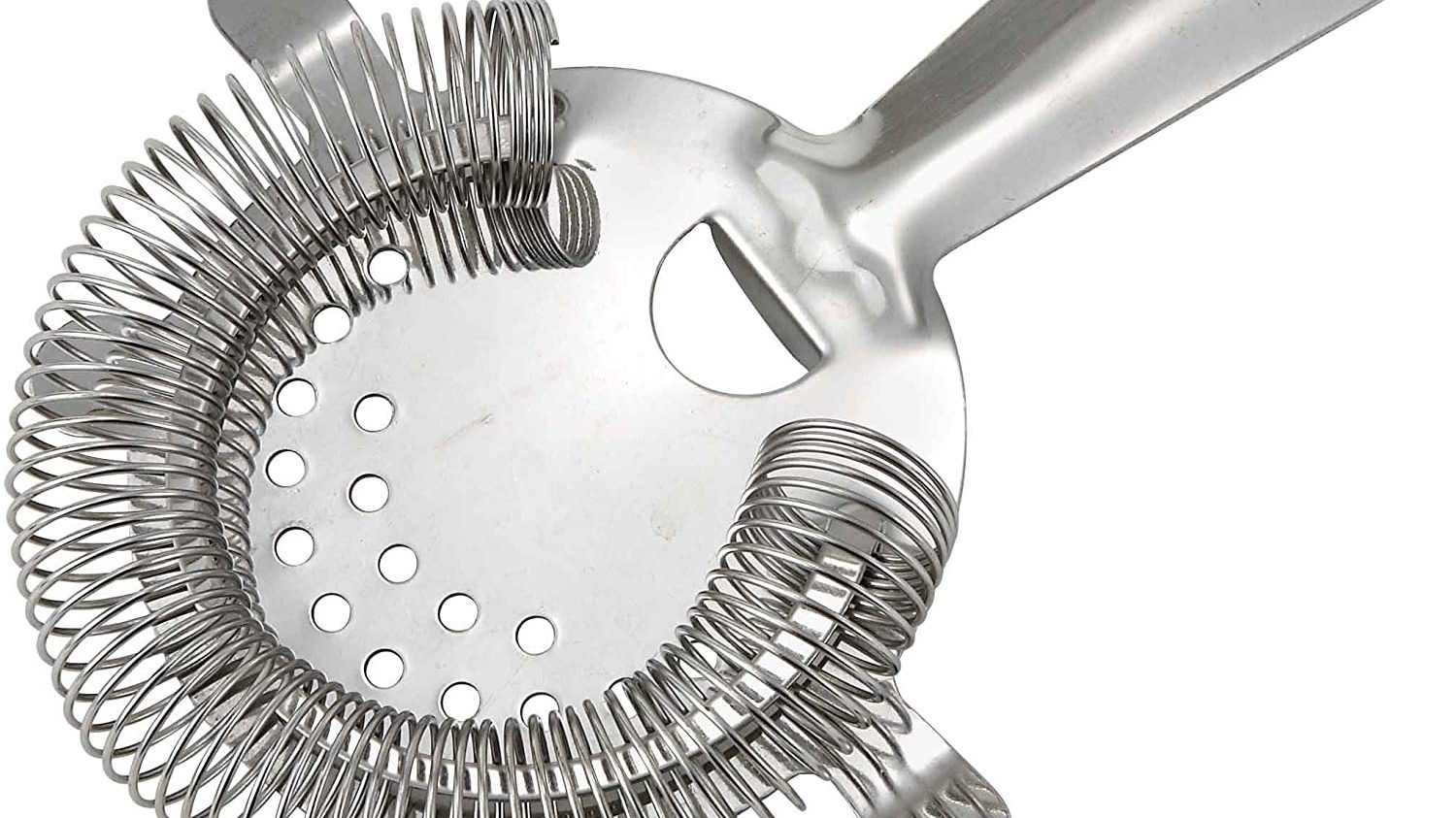 Keeping your cocktails smooth and your wallet fatter, the Winco Stainless Steel 4-Prong Bar Strainer is a cost-effective purchase. This is a wire spring strainer that has four prongs to keep it on the cup easier. This will aid you in your pouring abilities, so you don't have to reconfigure your finger placement. This is made from stainless steel, so it won't corrode or rust and it's dishwasher-safe, making cleaning it a breeze. It weighs almost nothing and won't take up a lot of room on your bar cart.
Winco Stainless Steel 4-Prong Bar Strainer
Price:
$7.38
Available from Amazon, BGR may receive a commission