If you purchase an independently reviewed product or service through a link on our website, we may receive an affiliate commission. Learn more.
Hide those unsightly wires from behind your mounted television with the best cable management systems and kits. Keep the surge protectors away from sight, and funnel all your cords into one area so you can enjoy looking at your gorgeous TV and not the clutter. Matching cable management kit styles and colors to your room's decor has never been easier, either. Take a look at the three options we handpicked for your home and start mounting electronics without worrying about ugly wires.
Best Cable Management Kit for Matching Decor
Made from flexible and durable neoprene material, Kootek 118″ Cable Management Sleeves come double-sided in both black and white, so you can reverse them depending on what color you want them to match. 5.3″ wide and 1.3″ in diameter when rolled up, they can be cut to any size in order to collect all your cables and cords together. The sleeve rolls up everything together and can be easily tucked out of sight. It is perfect for either a computer desk out in the open or a home entertainment system with speakers, amps, and other electronic or gaming systems. These are also built to last, especially if you have a dog or cat who likes to chew on cords.
Kootek 118-Inch Cable Management Sleeves with Cable Ties, Neoprene Cable Organizer Cord Cover W…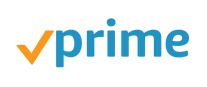 Best Cable Management Box
Not just being able to round up cords, the Bluelounge CableBox Cable and Cord Management System can hide away your surge protectors and power strips, making your home or office look neater. The dimensions (6.25″ x 16″ x 5.25″) will fit behind or underneath most entertainment units or desks for easy storage. The cords can run through the box so you won't have to plug and unplug them on each use. Available in six different colors, the Bluelounge CableBox can fit both wide and long surge protectors, offering you more flexibility.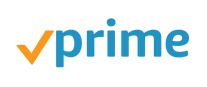 Most Space-Saving Cable Management Kit
SimpleCord Cable Concealer On-Wall Cord Cover Raceway Kit helps feed all cords into one single tube, so you won't have to see all the individual cords it's wrapping up. It will easily wrap up any cord and stick it to the wall so it doesn't look bulky. Each package comes with six cable cover raceways that measure 1 1/8″ x 11/16″ x 25″ each, so there's plenty of places you can use them around the house. The covers slide easily on the raceway, giving a professional finish to the area. They are made with extra strength adhesive tape so they won't come undone and will last you a while. You can choose to use the adhesive tape or you can use the drywall screws to mount them.
Simple Cord Cable Concealer On-Wall Cord Covers with 6, 25" Raceways – 150" Cable Management Sy…
$19.95
$16.36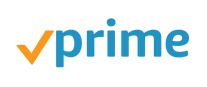 Save up to 18%