Sony on Monday unveiled the Xperia XZ2 flagship, a smartphone that deserves as much attention as the Samsung's Galaxy S9 that was announced less than a day before that.
Unlike Nokia's new flagship, which is more of a Galaxy S8 rival, the Xperia XZ2 is a device meant to compete directly against the Galaxy S9, iPhone X, and all the other Android flagships of the year. It's got a 2018-grade design and specs, as well as a few unique features that set it apart from the crowd.
What's strange and refreshing about the phone is that Sony isn't even trying to match or copy the iPhone X or the Galaxy S9's new features. The question is, will this strategy work for Sony?
More often than not, we see OEMs quickly follow the newest mobile trends. For 2018, that means all-screen designs, dual-lens cameras, artificial intelligence, augmented reality, and the notch. Sony, however, is doing things at its own pace.
I had a chance to sit down with Sony's VP of marketing Don Mesa after the Xperia XZ2 event on Monday, and one of the constant themes that came up during our chat was Sony's desire to make sure that whatever technology I was asking about would be done "right."
Why isn't there a dual-lens camera on the Xperia XZ2 now that everyone in the business is doing it? Because Sony takes "a lot of pride" in its camera tech — after all, so many Sony sensors are already in use in various smartphone designs out there. The company is currently developing sensors and a special chip for a dual camera, and they'll hit Xperia products when Sony feels they're ready.
"We want to make sure these cameras talk well with each other and really achieve something that can push the boundaries of the camera technology," Mesa told me the other day. That dual cam experience is spectacular, by the way.
What about a front-facing camera that can deliver 3D facial recognition features like Apple's iPhone? The Xperia XZ2 has a neat AR trick that allows you to scan your face and then use the 3D avatar in various scenarios. It's called 3D Creator, but it uses solely the rear or front camera to get the job done. Depth sensors aren't there to intervene in the process whatsoever. The demo below shows it in action — the following version requires the use of a friend to scan your face, but the Xperia XZ2 lets you use 3D Creator all by yourself.
This isn't Apple's Animoji or Samsung's AR Emoji.
"We were the first to bring the 3D scanning technology to smartphones," the exec said. For Sony, it's "all about building on that foundation, just like we did with our cameras, displays, and audio." Sony wants to be "smart about" facial recognition technology, especially from the security point of the software and the algorithms that go into it.
Again, Mesa insisted on doing the tech right. That's not a confirmation that 3D facial recognition is coming to a future Xperia XZ generation. But Sony is "very much interested" in the technology.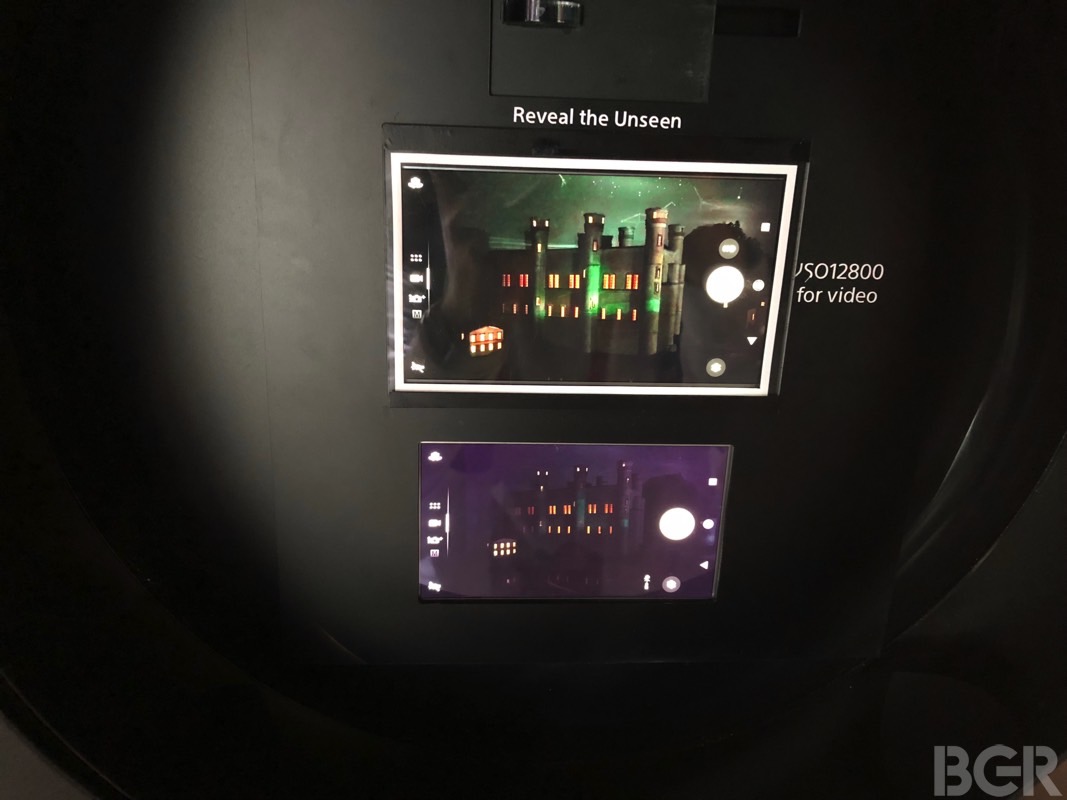 The Sony exec also thinks it's still very early days for AR. Sony is focusing on the social experiences it can offer customers via its 3D scanning technology for the time being.
Taking an extra step back, you'd quickly realize that Sony has been doing things at its own pace for a while now. If that sounds familiar, that's because we do know a company that's applying the same principles. Time and again, Apple insisted that it brought a particular technology to mobile when it felt it could do it right.
Samsung, meanwhile, just said that trying to be first in everything is no longer a viable solution. Meaningful experiences and products consumers actually want to buy are more valuable to Samsung's DJ Koh.
Unlike Apple, however, which keeps its projects under wraps, Sony isn't afraid to share them with the public in concept form.
It happened with the Touch Xperia projector, first shown at MWC 2016 and launched a year later. Last year's Xperia Ear concept became the Xperia Ear Duo headphones that are available for preorder on Amazon today. Why did it take so long to release an AirPods rival?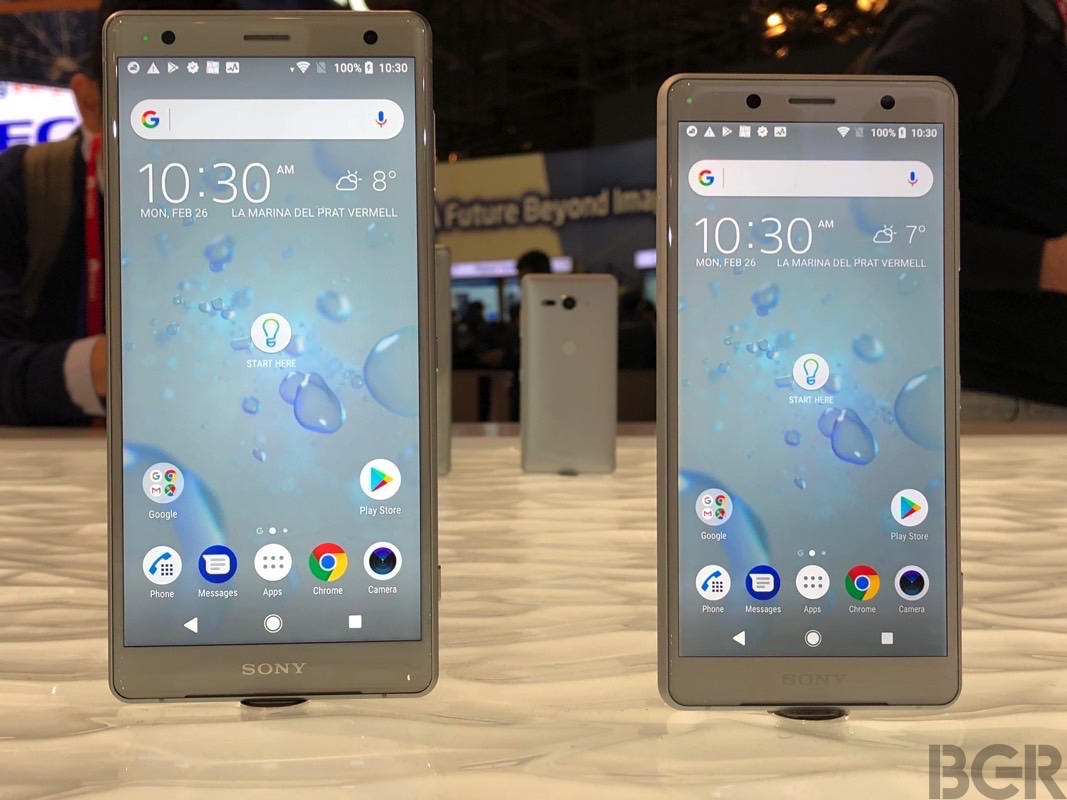 Mesa, unsurprisingly, told me that Sony wanted to do the Ear Duo right. Some of the technology involved in offering users a great wireless sound experience was already there. But the Ear Duo is also supposed to provide AI features that work instantly, with no lag or dropped connections. In short, Sony wanted to make sure that "when it comes out of the box, it's working," and that you won't return the product. As a related point, my only grievance with the Ear Duo experience during the interview is that I didn't use them for the entire duration of our chat. Ironically, as I typed these words, my AirPods disconnected from the iPhone for the third time.
With all that in mind, the fact that the Xperia XZ2 doesn't have thinner bezels, a dual rear camera, or Animoji/Face ID-like features should not discourage you from buying it if you're shopping for high-end Android experiences.
If there's one thing that Sony should copy from rivals, that's the ability to sell its product everywhere in the world, as soon as possible after launch. And Sony is yet to match Apple or Samsung when it comes to smartphone sales.