If it's early Monday on the first day of Mobile World Congress, it means that Sony is about to unveil a few new products, including products that are going to soon be available and concepts that aren't quite ready for a commercial launch.
At MWC 2018, Sony did it again. The Xperia XZ2 and the Xperia XZ2 Compact will be available to consumers around the world starting March. The Xperia Ear Duo, meanwhile, first unveiled last year as a concept, is also ready for prime time — it launches this spring around the world starting with the US. Finally, there's a dual camera concept that's unlike anything seen on a smartphone so far, but we'll have to keep waiting for that one.
Of all these products, the Xperia XZ2 is the most important one, as it's Sony's new flagship. I got to spend some time with it at the show, and I will tell you: the Xperia XZ2 is one Android phone you should absolutely consider if you're shopping for a new high-end handset.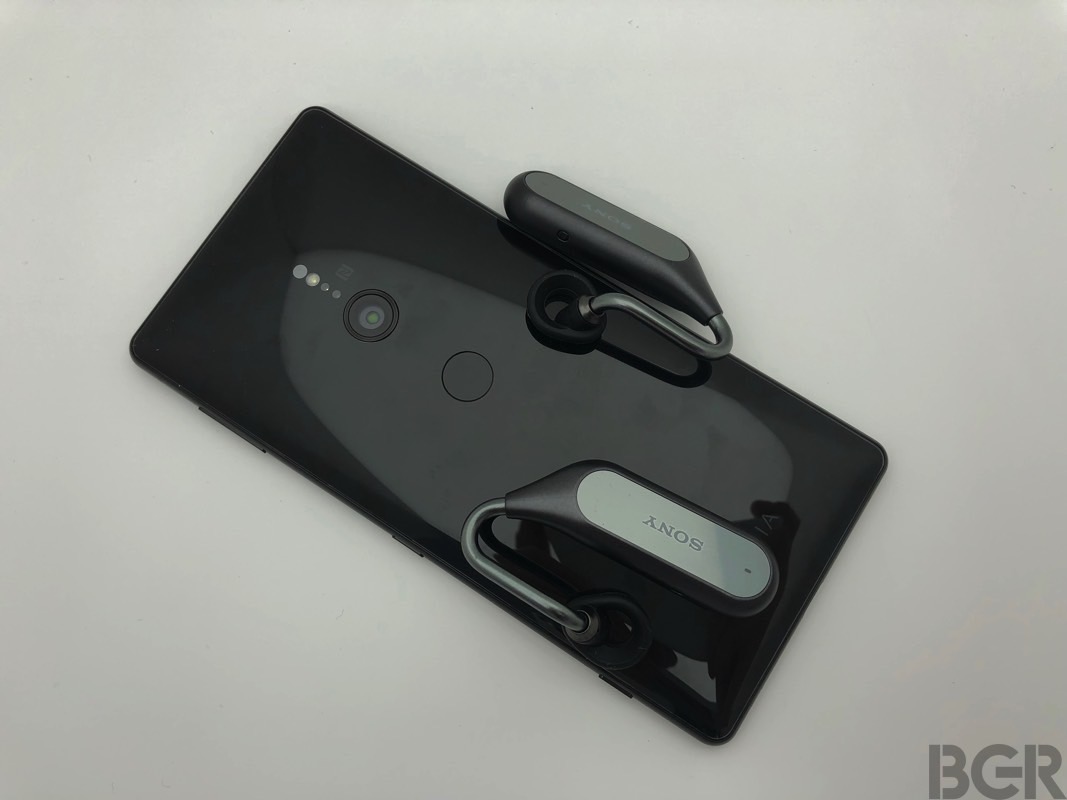 I said this a few times in the past and I'll say it again. Last year's Xperia XZ Premium was a great surprise at MWC, a well-built device packing impressive specs and features. It's one "flaw" was the design. Its top and bottom bezel seemed huge when compared to the all-screen devices that were announced around the same time.
The Xperia XZ2, on the other hand, is something to behold. It's still a phone made of glass, like its predecessor, but it packs an all-screen design. It's a lot more compact than last year's model — here's a side-by-side comparison, with the 2017 phone placed between the new XZ2 models: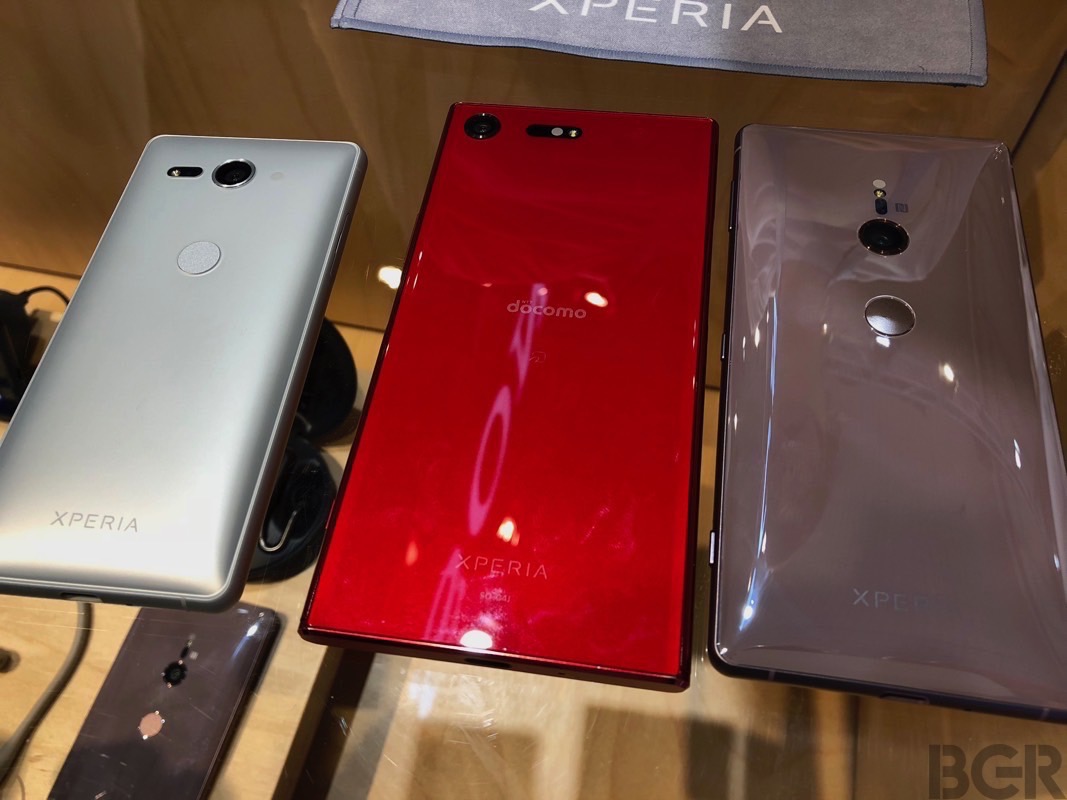 If there's one thing I'm not fond of, that's the curvy rear panel, which Sony hinted at during a teaser video last week. It's not unpleasant, but the curve is noticeable. You'll also see Sony's push for symmetry when it comes to design, whether it's the front side of the phone or the rear. Or the bottom of the phone, for that matter, which lacks a headphone jack.
The fingerprint sensor is now placed on the back and towards the middle of the phone. The rear camera is also located centrally so that your fingers stop getting into the shots. We're still looking at a single-lens camera, but it does things other phones can't, including 4K HDR movie recording as well as Full HD 960 fps super slow-motion video.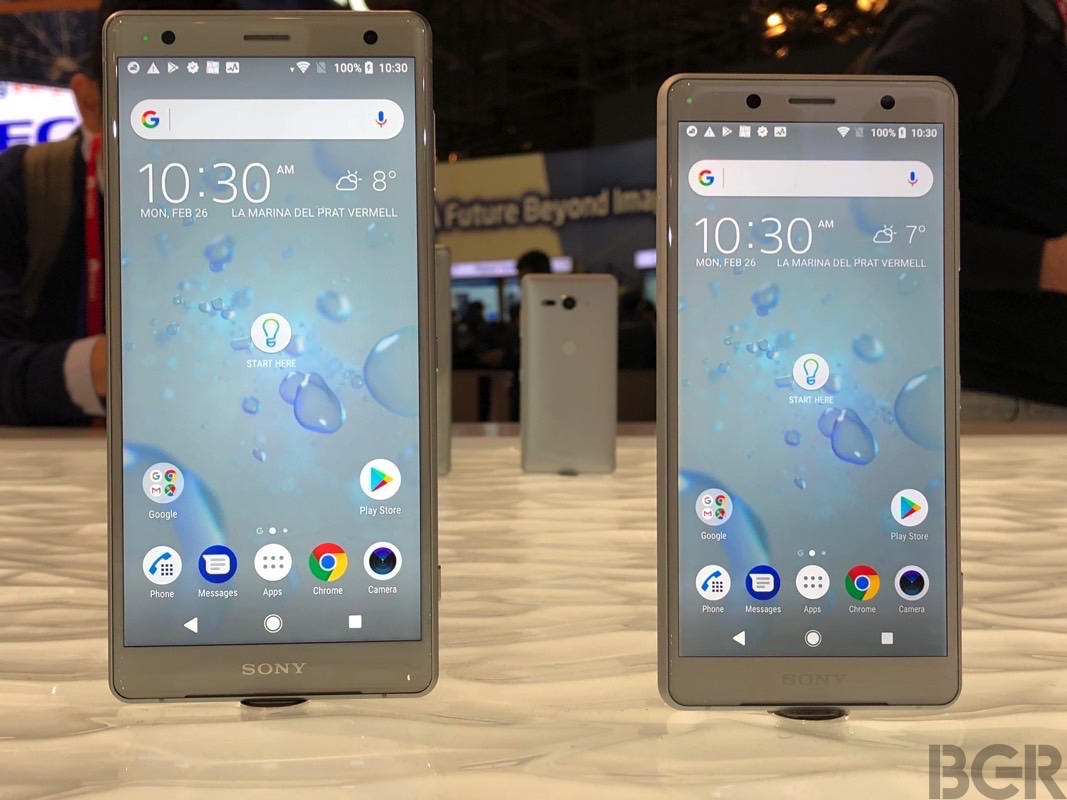 The cameras also have Sony's own Animoji and AR Emoji competitor. It's called 3D Creator, an application that turns the cameras into 3D face scanners. it all happens with the help of the camera, so no front-facing sensors are required. Just look into it, and then move the camera to the left and right to create a 3D avatar that can be used later on social media or games. Not to mention that you'll be able to 3D print that selfie scan if you so desire.
Since I mentioned video recording before, I'll also have to add that video playback is even more impressive on that big 5.7-inch display — by the way, Sony ditched the XZ Premium's 4K resolution, which was overkill if you ask me, in favor of a regular 2K panel. I found myself having to stop the demo clip I was watching during my brief time with Sony because I was paying more attention to it than the actual chat I was having.
The new Dynamic Vibration System developed for the phone helps with that experience. It produces haptic feedback that's algorithmically matched to the current video and audio experience, whether it's music, movies or games. The sound, meanwhile, is loud, and Sony says this is the loudest Xperia made so far. Sony is going for an immersive entertainment experience, I'm told, and from my experience with the phone, it does look like it'll achieve its goal. Even without a headphone jack.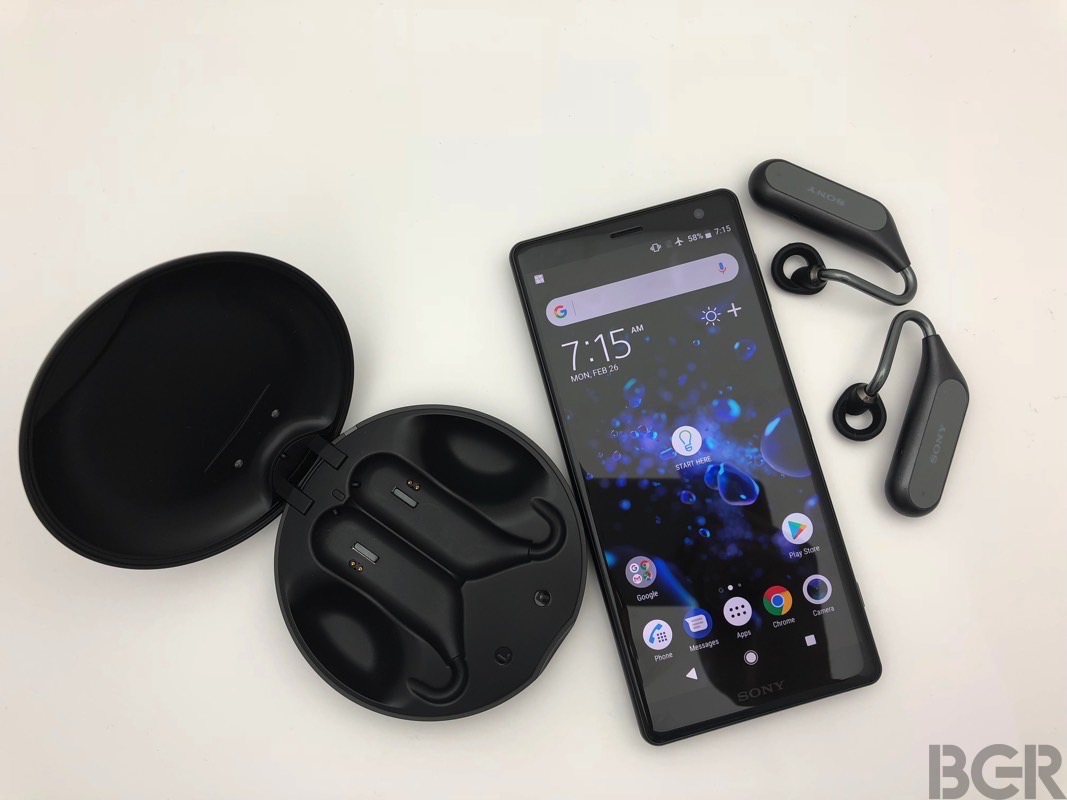 I won't get into the other specs (find them at this link), because it's pretty much what you expect from other Android flagships this year. Suffice to say that if the Galaxy S9's main selling points are the camera experience and entertainment features, Samsung's best phone yet may have just met its match. The Xperia XZ2 comes with great camera and entertainment powers of its own. And that's hardly scratching the surface considering that what flagship smartphoens can do these days.