WhatsApp for Android could soon get a major redesign. After years of users asking for a new interface, the app is now working on a revamped bottom navigation bar, which is a lot like the one available with the iPhone.
The information comes from WABetaInfo, which says WhatsApp is working on bringing a new user interface for the application in a future update. That said, it means this is not something Android users can test right now, but WhatsApp has started to implement this change internally.
With this redesign, WhatsApp for Android will look more modern and intuitive when navigating through the app, so users will be able to access chats, communities, statuses, and calls with just one tap.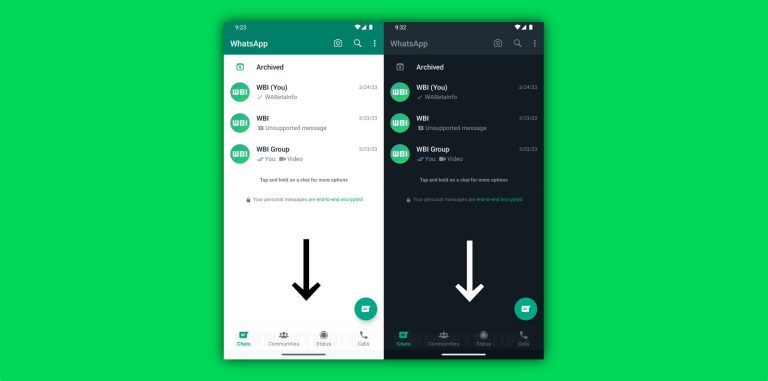 By bringing the new bottom navigation bar, WhatsApp for Android adds consistency between platforms, as it could be confusing for iOS users who might switch to the other operating system.
As of now, it's still unclear when WhatsApp will deliver this redesign for Android users, but BGR will let you know once it does.
Besides that, WhatsApp has recently announced new features for admins and community members. Here they are:
New Control for Admins: WhatsApp has developed a simple tool to give admins the ability to decide who is able to join a group. When an admin chooses to share their group's invite link or make their group joinable in a community, they now have more control over who can join. WhatsApp is making this change because it believes "groups are where people have some of their most intimate conversations, and it's important that admins are able to decide who can and cannot come in easily."
Easily See Groups in Common: With more Communities created, WhatsApp wants to make it easy for people to understand which groups they have in common with someone else. Whether they're trying to remember the name of a group they share with someone or see the groups both people have in common, users can now easily search for a contact's name to see the mutual groups.
BGR will keep updating you with the latest WhatsApp news.