watchOS 10 will likely be a major upgrade for Apple Watch owners. According to Bloomberg's Mark Gurman, the new watchOS could be a "fairly extensive upgrade — with notable changes to the user interface — unlike iOS 17." Gurman says watchOS needs to have a "big year" since Apple Watch hardware updates will be pretty minor once again.
While the company already needs to revamp its watch faces (some of them just look off on the Apple Watch Ultra), watchOS 10 could bring custom faces for Apple TV Plus fans.
Graphic designer Parker Ortolani recently shared one of his old concepts about watchOS. In this concept, he imagines if Apple introduced Toy Story-like Watch Faces but with Apple TV Plus characters, such as Ted Lasso, Central Park, Dickinson, and more.
In his concept, each custom watch face would react differently. Snoopy, for example, would laugh. For Emily Dickinson's watch face, you would hear an excerpt of a poem. Ted Lasso would offer a motivational phrase, and so on. He calls them TV+ Faces, which would bring "affirmations and reactions from your favorite characters."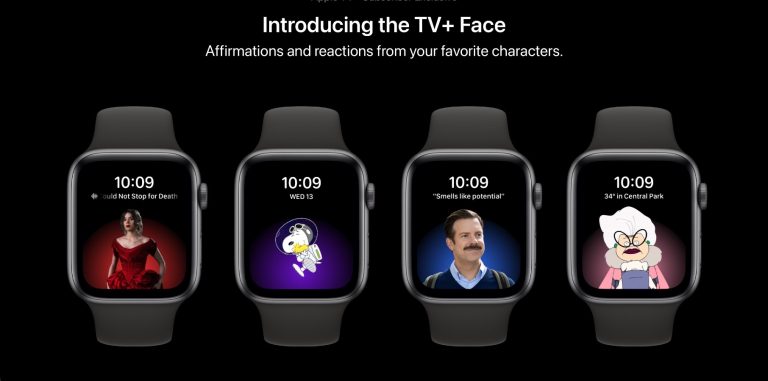 That could be a great addition to watchOS 10 while also promoting Apple's TV Plus streaming service. With an ever-growing awarded catalog, the company could expand its range while making some hardcore Apple fans pretty happy.
Now that Apple is focusing on larger displays for the Apple Watch, it could be very interesting for watchOS 10 to take advantage of Apple TV Plus characters and add new watch face customizations to users.
As WWDC 2023 is less than two months away from kicking out, there's a lot we'll discover, such as the new features of iOS 17, iPadOS 17, macOS 14, tvOS 17, and, of course, watchOS 10. We also expect Apple to preview its Mixed Reality headset and its upcoming xrOS operating system.