Over the past few years, Apple has dramatically improved the iPhone's Lock Screen and Home Screen. This made switching wallpapers throughout the day even better, as users can be more creative when choosing their iPhone backgrounds.
Selecting iPhone wallpapers is unique to each user. Some people prefer to use photos of loved ones, pets, or pictures taken during trips, while others pick patterns and designs. Below, I'll recommend a few third-party iPhone wallpapers, in addition to a few tips and tricks that will improve the overall wallpaper experience on your iPhone.
My favorite iPhone wallpapers
If you are searching for the best, high-quality iPhone wallpapers, you should definitely check out Basic Apple Guy's website. They have released several beautiful wallpaper sets that are perfect for any iPhone. My personal favorite collection is Van Gogh meets macOS, but they have many other wallpapers you can browse through.
Another great option is AR72014, who makes so many of the wallpapers that you see in screenshots from bloggers and YouTubers.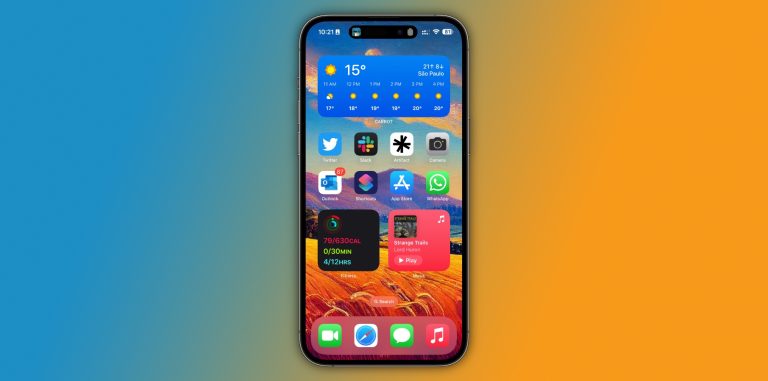 My next suggestion is to explore Apple's stock options. You can select Weather and Astronomy, Kaleidoscope, Emoji, Unity, Pride, Color, and other Collections – such as the custom iPhone 14 Pro wallpaper – to display on your iPhone.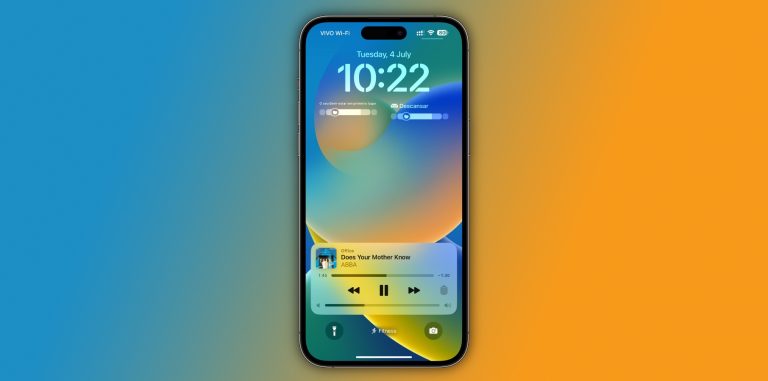 Lastly, don't forget about your own photos. Not only does Apple suggest portraits to become your main wallpaper, but you can also scroll through all of your photos and pick the one you like best. Picking your loved ones or pets is always a great option.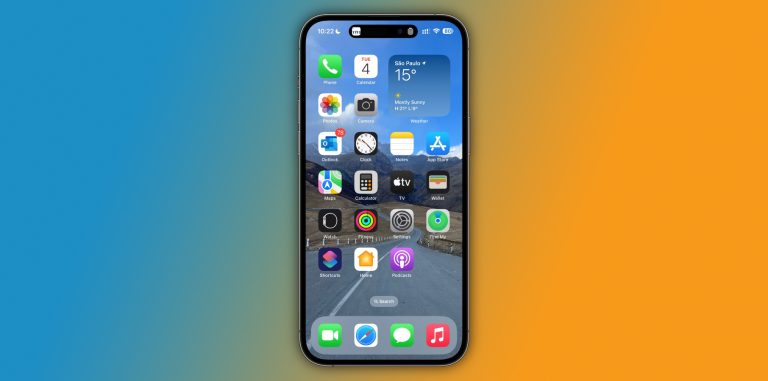 More tips and tricks for iPhone wallpapers
While it can be overwhelming to choose multiple styles, adding different iPhone wallpapers gives your phone a unique look. What I usually do is opt to have several Focus Mode settings throughout the day. Hence, it automatically changes my Home Screen design, my wallpaper, the apps displayed, and which apps send notifications.
You should also add widgets to your Lock Screen and Home Screen. When I'm not working, I choose to add my fiancé as my background. During work, I choose Basic Apple Guy's wallpaper. When I'm working out, I prefer a basic stock wallpaper. And when I'm on Do Not Disturb, I opt for an image I took when traveling in Eastern Europe in 2021.
There's no right or wrong wallpaper for your phone, but I hope these tips and tricks help you to pick the best iPhone wallpapers for your needs.
How to add wallpapers to your iPhone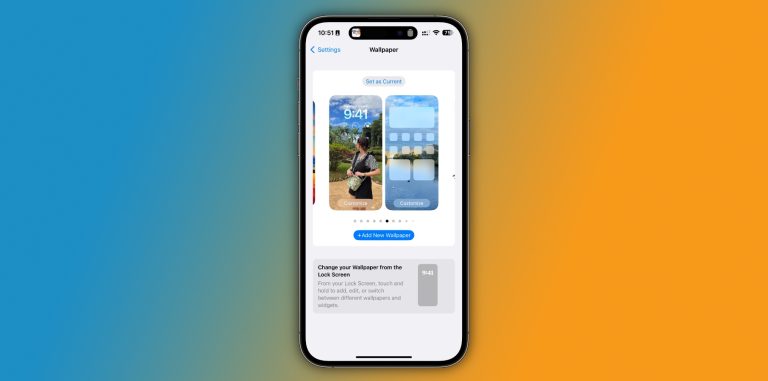 On iOS 16 and iOS 17, there are two ways to change the wallpaper on your iPhone:
Long press your wallpaper on the Lock Screen
Tap the + button to add a completely new wallpaper or customize the current wallpaper
You can also follow these steps:
Open the Settings app
Go to the Wallpaper section
Tap the Add New Wallpaper button
The second option might be best for customizing your current wallpaper. You can tap "Customize" on the Lock Screen or Home Screen. It's important to note that Apple has focused its attention on the Lock Screen, so it usually recommends you use the same wallpaper for both screens – or just blur the Home Screen background.
Customizing your wallpaper selection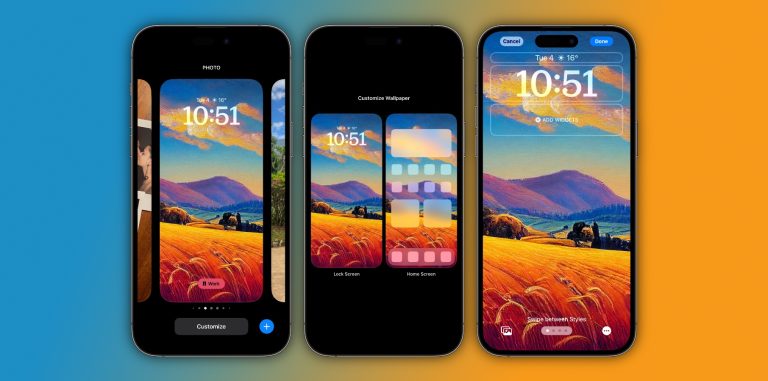 As mentioned above, you can customize your Lock Screen or Home Screen wallpapers. On the Lock Screen, you can do the following:
Put filters on your photo
Add widgets
Change the time font
Resize the image
On the Home Screen, you can do the following:
Select if you want to Pair with the Lock Screen wallpaper
Choose a custom color
Change the gradient
Pick another photo
Blur the wallpaper
BGR has several articles about customizing your Lock Screen, the best widgets to add, and even how to make the most of Dynamic Island.