Nothing is about to launch Phone (2), the British startup's first flagship Android handset to date, and a device that will be available in the US. We already know the phone's main specs and the release date, so it was only a matter of time until the Nothing Phone (2) price leaked.
Unsurprisingly, leaks say the premium Android phone will have a premium price. It'll cost more than mid-range devices like the Pixel 7a and last year's Phone (1). While those price points are yet to be confirmed, there's nothing wrong with them.
French blog Dealabs obtained the purported Nothing Phone (2) price details for the region. The handset will be available in black and white and come in two storage capacities: 256GB and 512GB.
The 256GB Nothing Phone (2) will reportedly cost €729 ($792) in the region. The price goes up to €849 ($923) if you want the 512GB model.
I often remind you that European Union prices do not reflect the US price points. The conversions above are there to give you an idea of what the handset will cost in the region. But EU prices include tax, whereas the US prices don't.
A better way to compare prices between the two markets is to look at an iPhone benchmark. The base 128GB iPhone 14 model costs $829 (tax not included) in the US and €1,019 ($1,108, tax included) in France. Apple rose prices in Europe last year, but not in the US. That's a difference of almost $300, but the EU price already includes tax.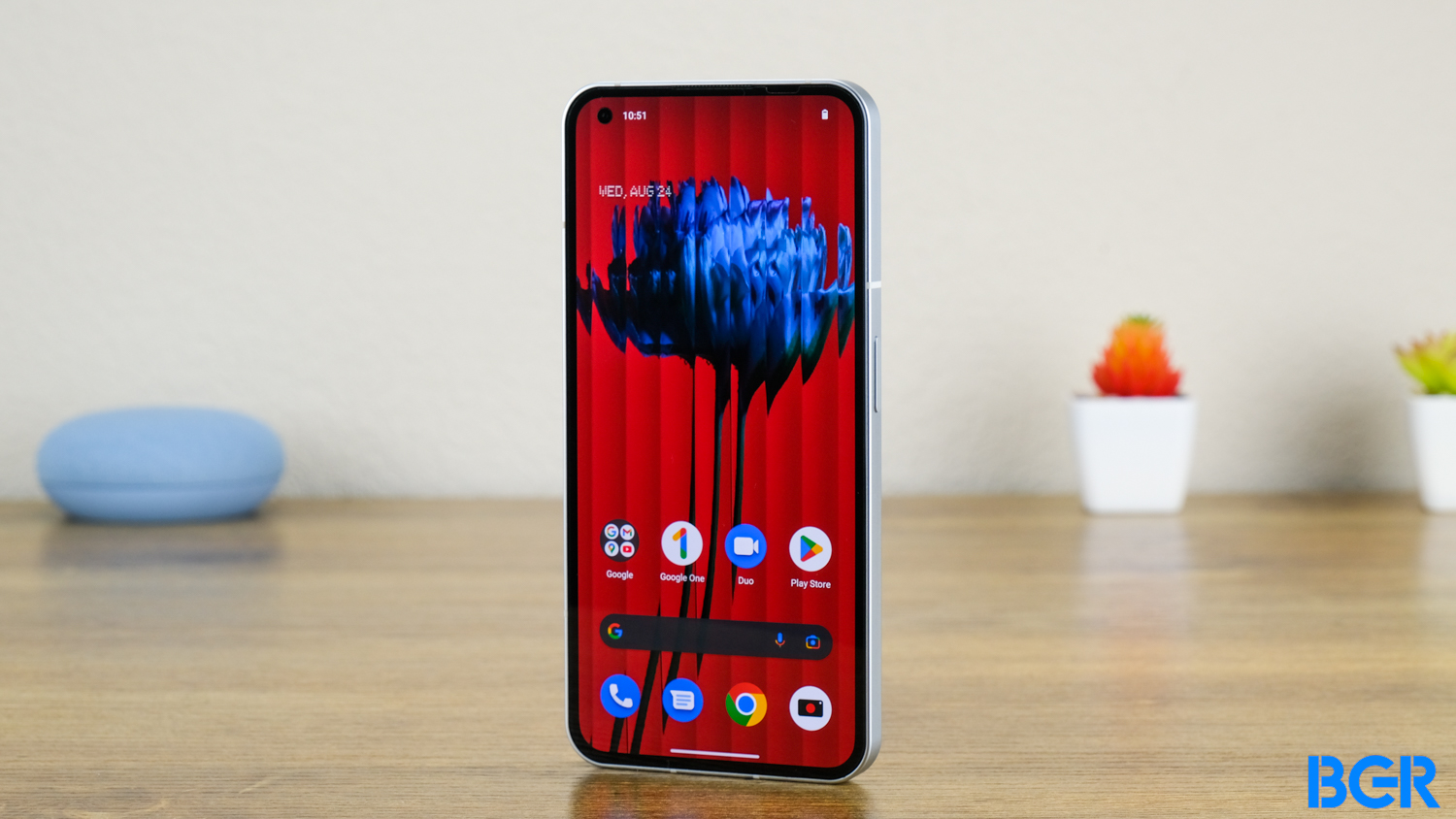 High-end phones are expensive, whether it's Android devices or iPhones. Especially in the post-COVID and war economy. Manufacturing and shipping costs have risen significantly in recent years. The Nothing Phone (2) shouldn't be any different, and you can't expect any smartphone maker, let alone a startup, to offer bargain prices on a premium phone at launch.
Yes, the Nothing Phone (2) will rock a mid-2022 Qualcomm flagship chip rather than the new Snapdragon platform that powers the Galaxy S23 series. But that's the kind of compromise Nothing needs so Phone (2) doesn't end up being as expensive as Samsung's flagship.
And yes, Nothing's CEO comes from OnePlus, a company whose "flagship-killing" mentality meant the first OnePlus phones were incredibly well-priced. But those devices also had numerous compromises, allowing OnePlus to hit those price points. When OnePlus started to really "never settle," prices rose. But that doesn't mean Nothing will use the same strategy for the Phone (2).
Interestingly, Carl Pei reacted on Twitter to the Nothing Phone (2) price leak, feigning anger. Does this mean the price is accurate? I can't tell. Maybe it's just a brilliant marketing tactic. And Nothing's prices will be lower than that.
If I were to speculate, a $699 price would seem reasonable for the new Phone (2) handset. Comparatively, the Pixel 7a starts at $499, a phone that's about as good as the base $599 Pixel 7 flagship from last year.
The Nothing Phone (1) sold for under $500, in line with other mid-range phones it was competing with.