Spider-Man: Across the Spider-Verse is an amazing accomplishment for Sony. It's easily the best Spider-Man movie for me so far, and I'm counting the MCU trilogy. I've written extensively on why I liked Across the Spider-Verse and would love the film to tie to the MCU multiverse. Of course, we already have leaks that say Spider-Verse 2 connects to Spider-Man 4 and that Spider-Verse characters might appear in MCU movies like Avengers: Secret Wars.
That said, Across the Spider-Verse isn't perfect, especially if you start poking at the plot. In what follows below, I'll point out a few issues with the movie that I'd love Sony to explain in a way that makes sense. Beware that spoilers follow below if you haven't seen the Into the Spider-Verse sequel.
Why is the Spider Society?
To paraphrase Drax (Dave Bautista) in Infinity War, I'll ask what is the reason for the Spider Society to exist. Like, really, what is their purpose? Why is the Spider Society?
We know from Across the Spider-Verse that about 16 months have passed since Into. That's how long Miles Morales (Shameik Moore) has been Spider-Man for. And we know the events in the first movie unleashed the multiverse issues that the Spider Society has to fix. Namely, all sorts of Spider-Man villains are thrown around the Spider-Verse to different realities. They need to be recaptured and put back in their place.
So that's what the Spider Society does under the leadership of Miguel O'Hara (Oscar Isaac). And you can sort of see his point of view. He needs to keep the Spider-Verse in check. And that means guarding the canon events that can't change. Wait, so we have two tasks for the Spider Society.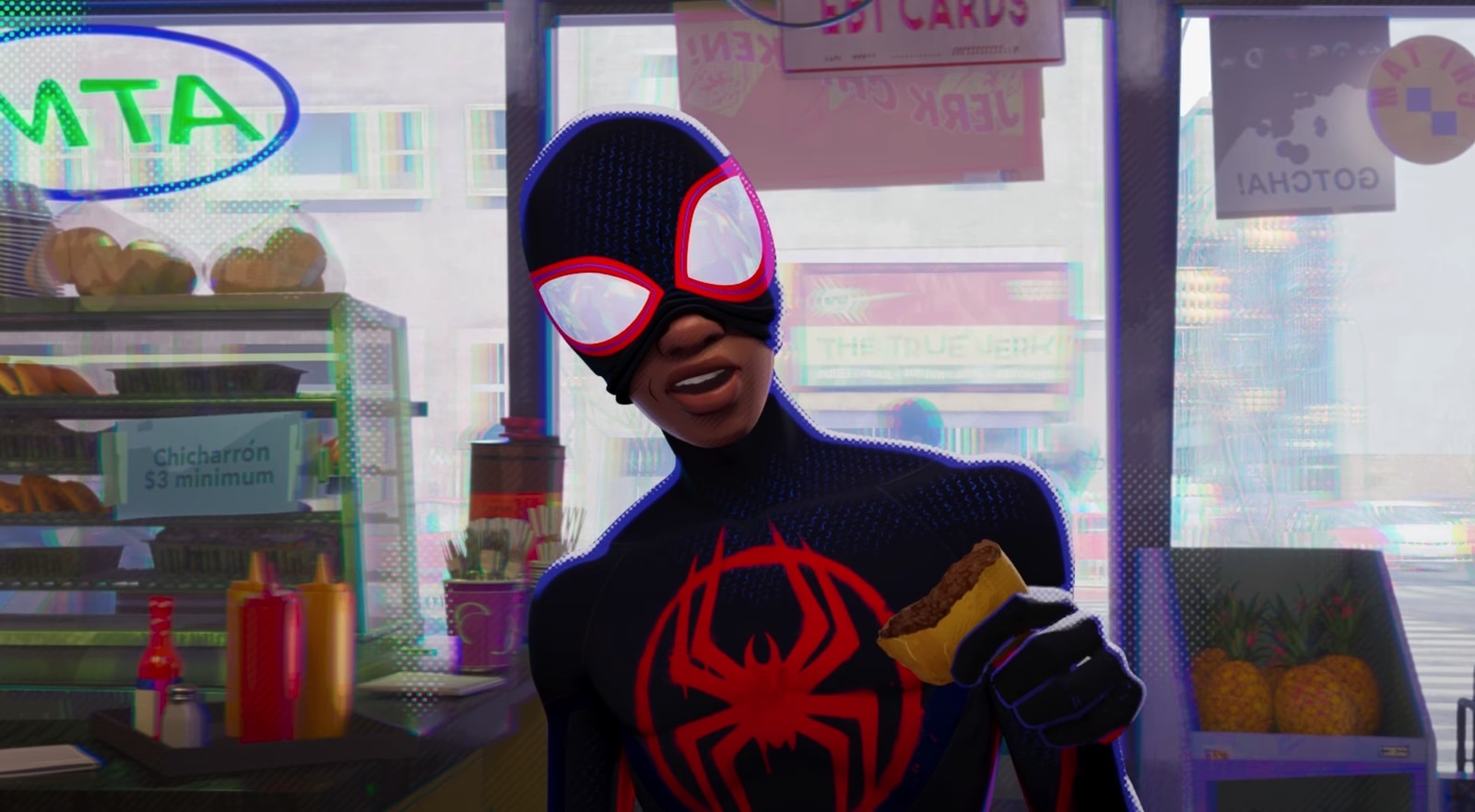 But that's all they do? That seems to be incredibly superficial, even though, yes, safeguarding the multiverse is no easy task.
What I'm trying to get is that so many Spider-People are present in Miguel O'Hara's reality that it boggles my mind they'd be so irresponsible. Why would they hang out like that in that reality? Don't they have better things to do, like defending their timelines from regular villan-of-the-week type of characters?
Congregating in such a manner just to abuse the Spider-Man finger-pointing meme is a plot issue. Of course, it helps the plot to have all those Spider-People there so Miles can outsmart them.
Was the Spider Society around during Into the Spider-Verse?
Given what we've heard in Across the Spider-Verse, it seems that the Spider Society was formed after the events in the first movie. Not before, or else they'd have been able to intervene. Or if it was created before those events, they did a very poor job containing the emerging threat.
On that note, I'll ask the obvious questions. Who created the Spider Society, and who funds it? This organization resembles what a man like Iron Man (Robert Downey Jr.) could come up with. Even better, the Spider Society is similar to the TVA in scope. But there's a huge plot hole here.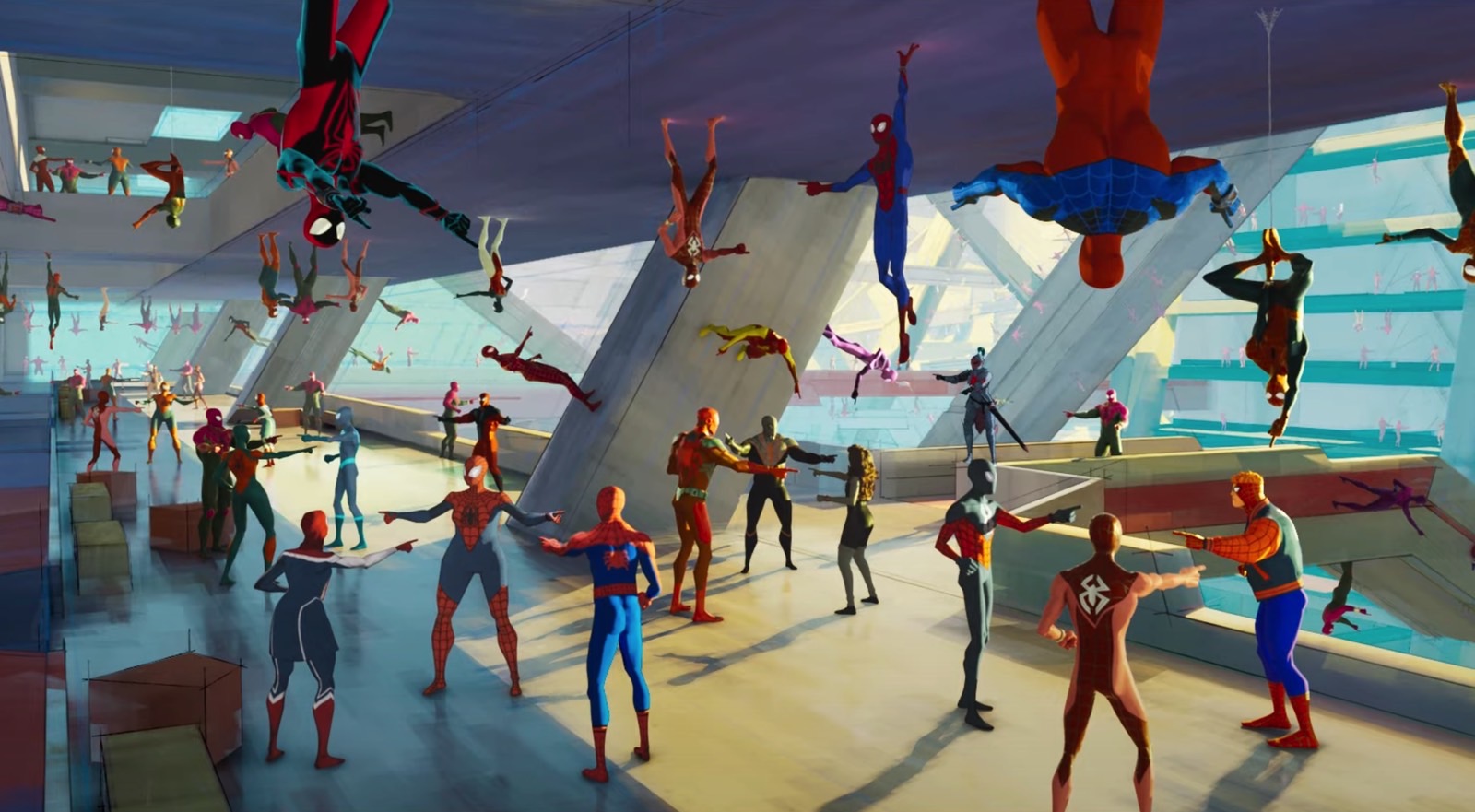 The TVA sits outside of the flow of time. That means the TVA agents, who are rarely superheroes, live for eons without aging. With the Spider-People, that's a problem. They have finite lives, so the Spider Society has a finite amount of operational activity. And they can't match the TVA's numbers, which probably outnumber the Spider-People. Not to mention that these Spider-People love hanging around (literally) and doing nothing.
Could Miguel O'Hara have created the Spider Society by himself and gotten it to this level of sophistication in just 16 months? Where did he get the resources to do it? He can't possibly match Kang and the TVA.
Across the Spider-Verse and Spider-Man time travel
Another obvious problem with keeping the timeline intact, as the TVA does, concerns the flow of time. The TVA would interact anywhere it needs to. Time linearity doesn't matter to them as they sit outside of it. They open time doors in the past, present, and future to fix the issues.
But the Spider Society somehow respects the chronological flow of time. Take the action in Mumbattan. We meet Pavitr Prabhakar (Karan Soni), the local, awesome Spider-Man. He's been on the job for six months, during which time he was already recruited into the Spider Society.
Luckily for the Across the Spider-Verse plot, the big villain, Spot (Jason Schwartzman), visits this reality after Pavitr gets his Spidey sense. How convenient.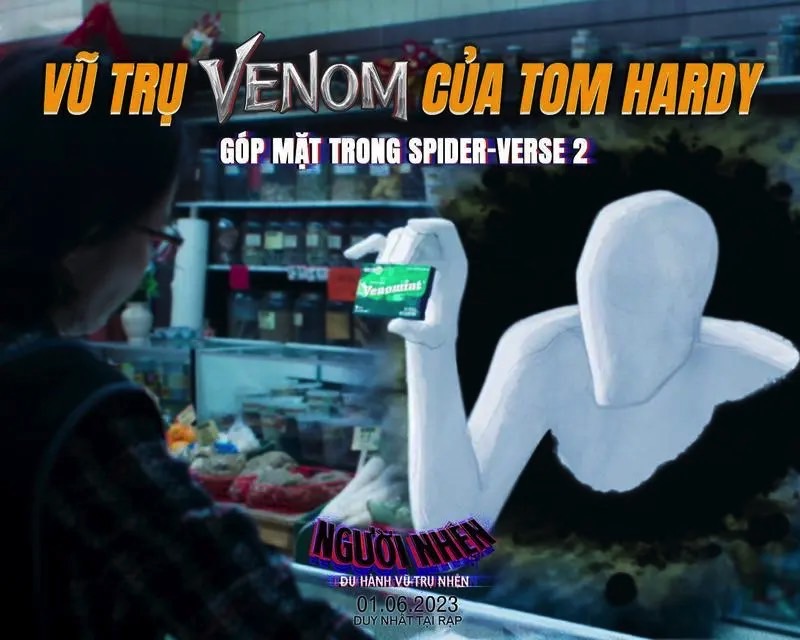 You see where I'm getting here; the Spider Society doesn't travel back in time to fix mistakes and preserve the canon. Or we don't see it happen. They should already know you can't do that. But from the perspective of a force guarding the multiverse, the flow of time shouldn't matter. I can't help but wonder if they ever tried to do it. Especially considering that the villains that appear in various timelines do so randomly. Take Gwen's reality's Vulture event. That villain was clearly displaced well outside his time.
I could see an instance where the Spider Society would have to capture a bad guy from a reality whose Spider-Person hasn't joined them, because that's where the anomaly sent that villain. They would have to intervene to get that anomaly out and ensure the timeline stays on its course.
The strange worlds without Spider-People
The amazing Across the Spider-Verse cliffhanger showed us what happened in a world devoid of Spider-Man. Villains control New York, and this reality's Miles has become the Prowler.
So let me get this straight. You have a massive force of Spider-People patrolling the multiverse, but you don't intervene in here for 16 months? At all? Yet you have so many Spider-People just chilling together in O'Hara's reality? Could the Spider Society be more irresponsible? Yes, yes, it could.
Remember Spider-Gwen (Hailee Steinfeld)? She left her reality for several months after her face-off against her father. So we have another world that doesn't have an active spider. A world that could have the same fate as Earth-42, the world where Miles became a villain.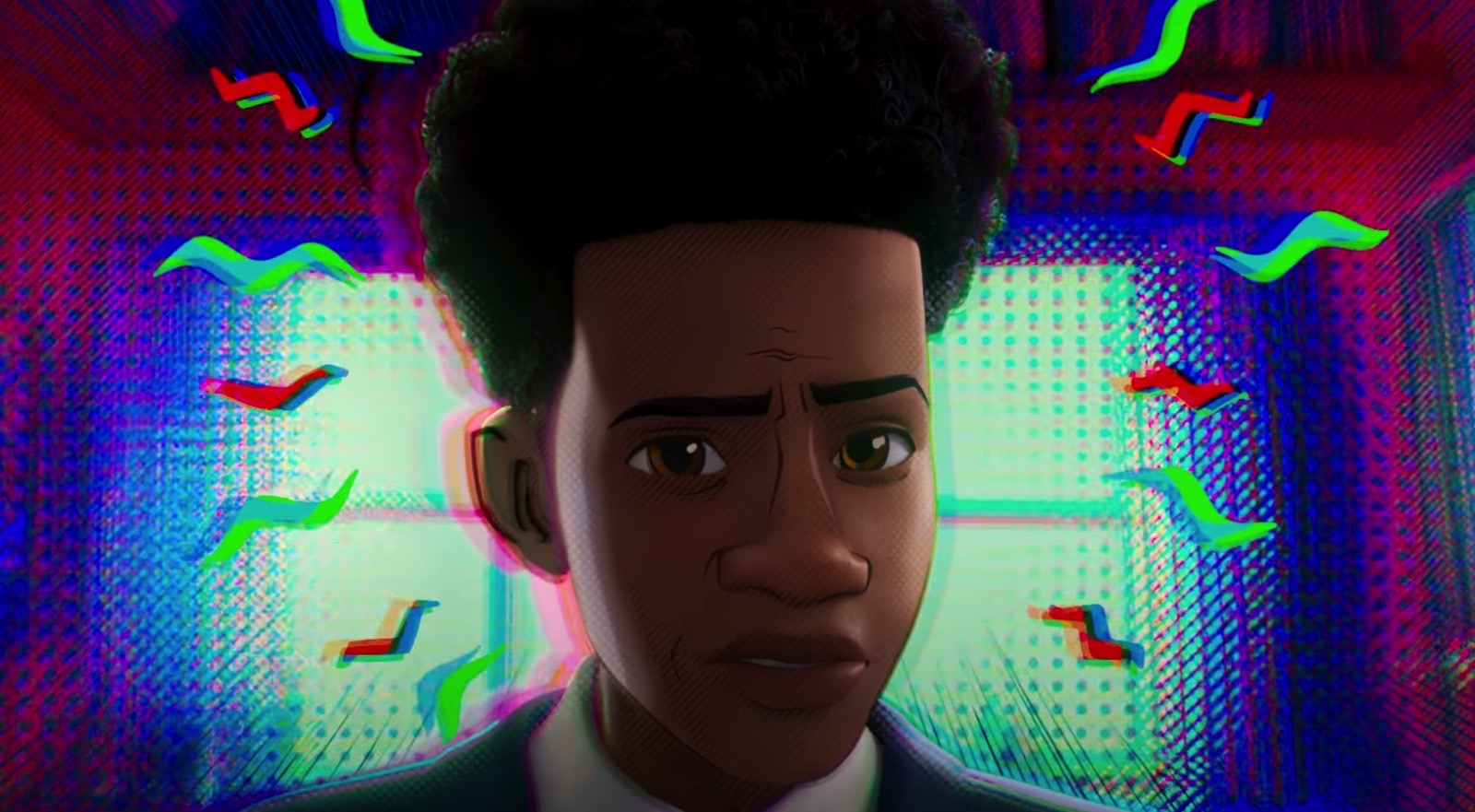 On the same note, I'll mention that the Spider Society could have easily taken matters into their own hands and created their own Spider-Man on Earth-42. Just grab the spider after it bit Miles and have it bite Earth-42 Miles. An Endgame-like Infinity Stones Time Heist would have worked.
Also, how did Earth-42 survive without a Spider-Man? If Miguel's presence in a different reality was enough to destroy it, wouldn't a world lacking a Spider-Man also be doomed?
Keeping Miles in the dark makes no sense
Another plot issue with Across the Spider-Verse is keeping Miles in the dark about the fact he is an anomaly himself. The simpler path would have been to incorporate him into the Spider Society early and then try to control him in order to prevent him from going off the reservation. Because yes, those canon events probably need to happen.
But then you wouldn't have the awesome fight between Miles and the off-duty just-hanging-around Spider-People.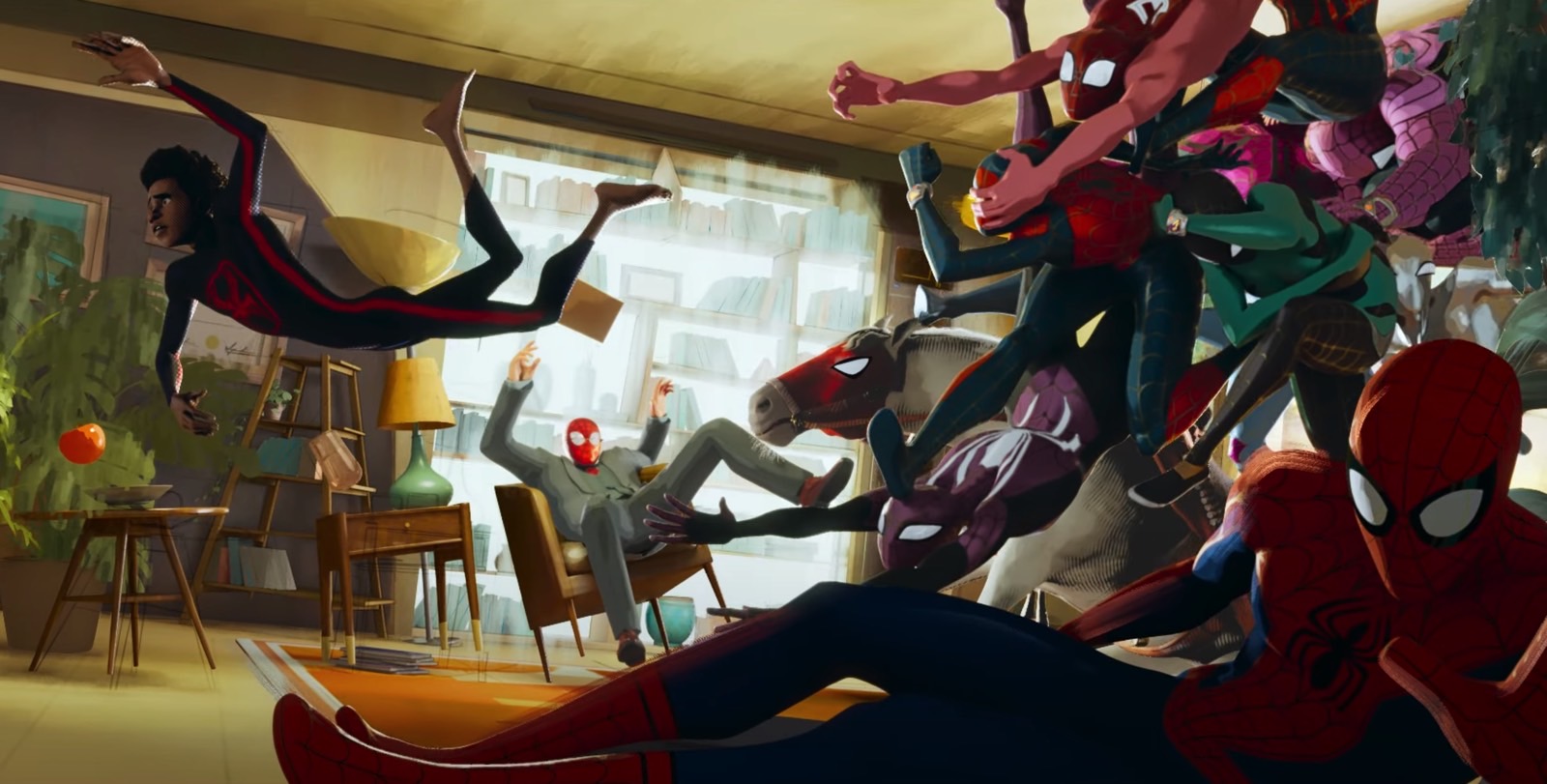 How and when did Miguel O'Hara have a life?
Speaking of one's life's decisions, Miguel made bad choices, but nobody kept him in check. He replaced the O'Hara in a reality where that variant died. And the primary Miguel tried to have a family life there. This resulted in the complete destruction of that reality.
But how did Miguel get there? How did he know how to find that reality in the first place? Did he abuse his position as leader of the Spider Society? And the Spider-People still let him lead?
Also, if he found that reality before forming the Spider Society, why did he do that? Wasn't he behaving in a way that served his own interest? So why wouldn't he and the other Spider-People, let Miles do the same thing?
About that Spider-Man: Across the Spider-Verse cliffhanger
The Across the Spider-Verse end works only because Miles Morales is sent to the wrong universe, and the Spider-People chase him into his home reality.
But how is that even possible? Early in the movie, we see that they can locate multiverse threats in real-time. Miguel knows to intervene in Gwen's reality. And they know they have to go to Mumbattan to catch the Spot.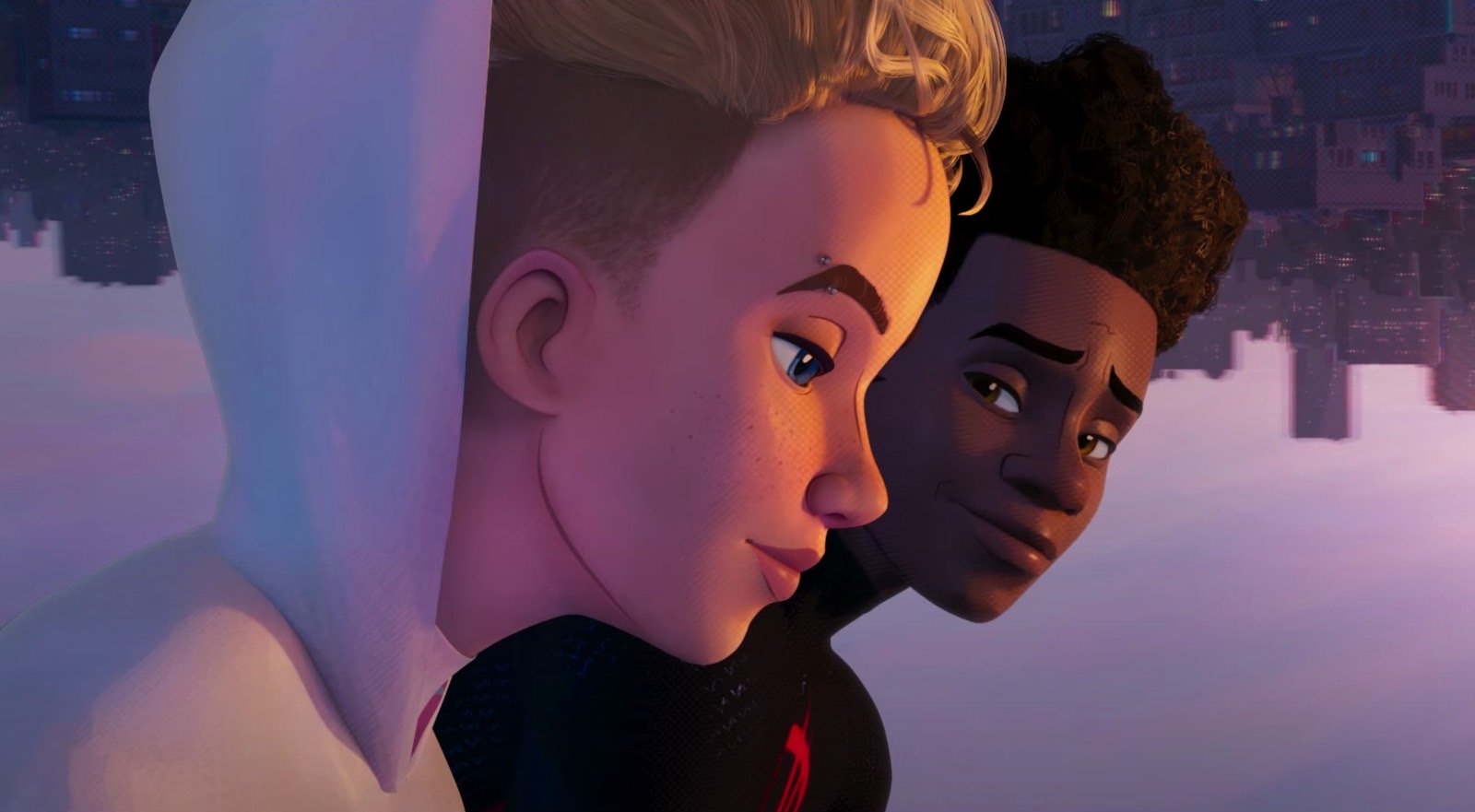 Yet their wrist-worn reality devices do not tell them where Miles Morales just headed? Do they not know how to check that the machine that sends villains back to their realities works correctly? They would have to have some sort of history, which would tell them the machine placed a Vulture version in the correct reality, for example.
Even a printer has a history of recently printed documents. Therefore, they should know immediately that Miles is on Earth-42.
Why doesn't Miles fight his uncle and the Prowler immediately?
We've just seen Miles fight off an army of lazy Spider-People and win. Yet he lets himself be captured by his uncle and alter ego? Sure, Across the Spider-Verse ends with Miles about to break free. But staying chained like that is a plot issue for me. Miles is incredibly powerful. He might love his uncle, and he's thunderstruck to find himself stuck in this reality.
But let's remember his endgame: He wants to save his father. The more time he wastes on Earth-42, the higher the chance for the Spot to kill his dad.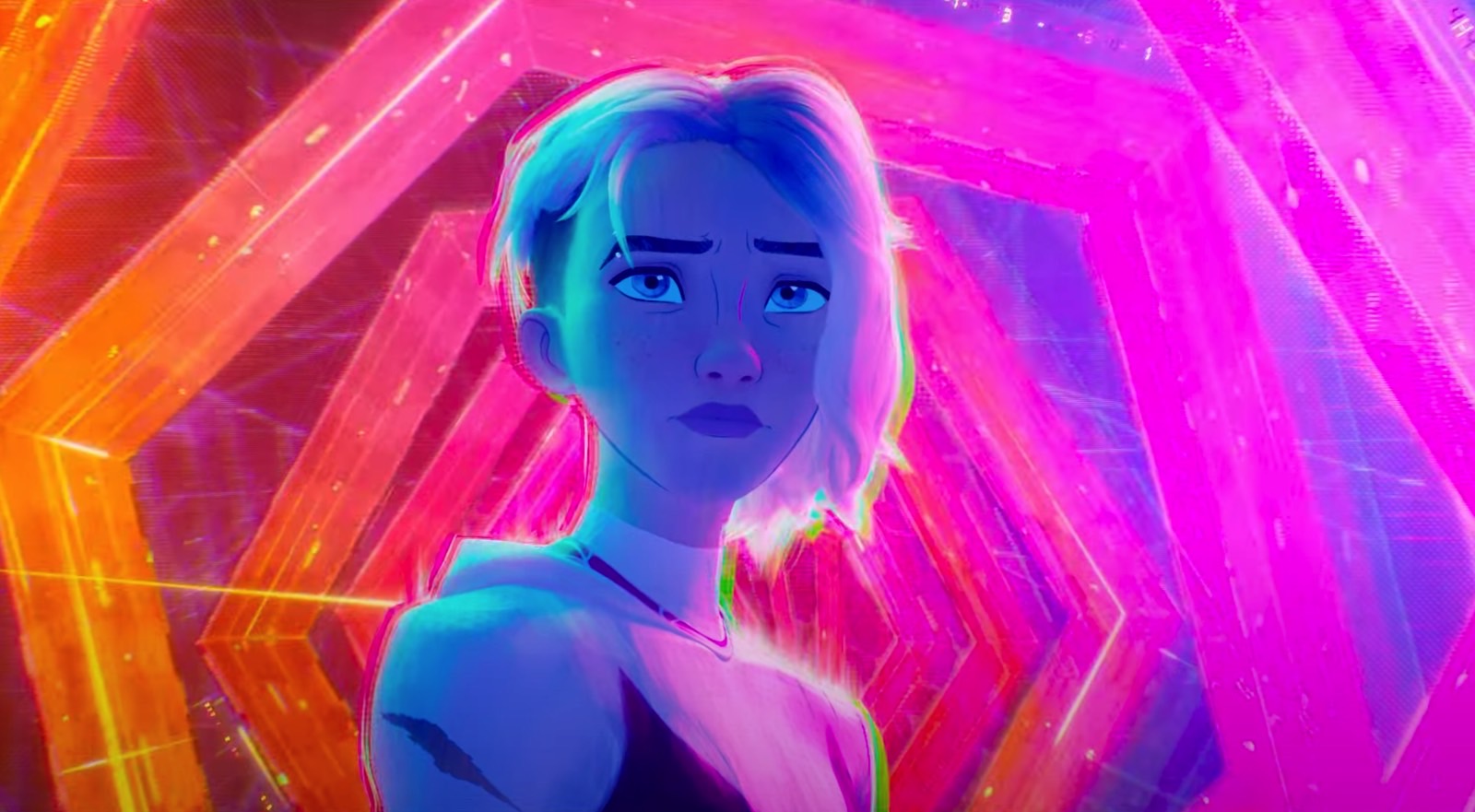 What about the Avengers?
Ok, this is a Sony-made movie, and Sony only owns Spider-Man characters. But it seems incredibly unlikely for all the realities these Spider-People hail from to have only Spider-People as superheroes.
It also seems incredibly unlikely for Avengers, X-Men, and any other superheroes to let only Spider-People watch over the Spider-Verse, which is part of the multiverse. We have at least Earth-838 doing the same thing, and there might be other groups overseeing the multiverse. And the TVA is still there in some form.
Let's not forget that most Spider-People are kids when they get their powers, like Pavitr and Gwen. And kids make mistakes.
The bottom line
Spider-Man: Across the Spider-Verse is better enjoyed without thinking too much about the Spider Society and the logic behind it. Especially when compared to the TVA. Otherwise, we might end up finding plot hole after plot hole.
Hopefully, Beyond the Spider-Verse will answer some of these questions. The simplest way of doing it is pointing out the obvious. Miguel is a tyrant who is abusing his power and has little grasp on what he's doing. He doesn't know the full extent of the multiverse rules, and he's taking advantage of other Spider-People. He might be a threat to the multiverse just as big as Spot.