Microsoft a few weeks ago unveiled a bunch of new Surface-branded products, although that mythical Surface Phone/Andromeda device was nowhere in sight.
But in the days preceding the press conference we did see evidence that Microsoft is actively developing an Andromeda foldable phone. In the days that followed the event, Microsoft's design guru Panos Panay also teased that the Surface Phone is in the works. And now we have solid proof that Microsoft is exploring foldable devices.
A Microsoft patent application filed with WIPO in late March and published on October 11th contains incredibly detailed drawings of what a foldable Surface Phone would look like. The patent, titled Hinged Device and first discovered by Windows Central, shows a tablet device that features a foldable screen and a hinge that allows the user to fold it inwards or outwards.
Microsoft's drawings also reveal in great detail the complexity of the hinge that would allow the user to fold the device. What seems to be very clear from Microsoft's images is that the hinge of the device is of utmost importance. And that's understandable, because the hinge of a foldable device will have to be flawless when it comes to design, functionality, and durability. Microsoft does note that the hinge can be used in a variety of devices, including smartphones, laptops, and wearable devices.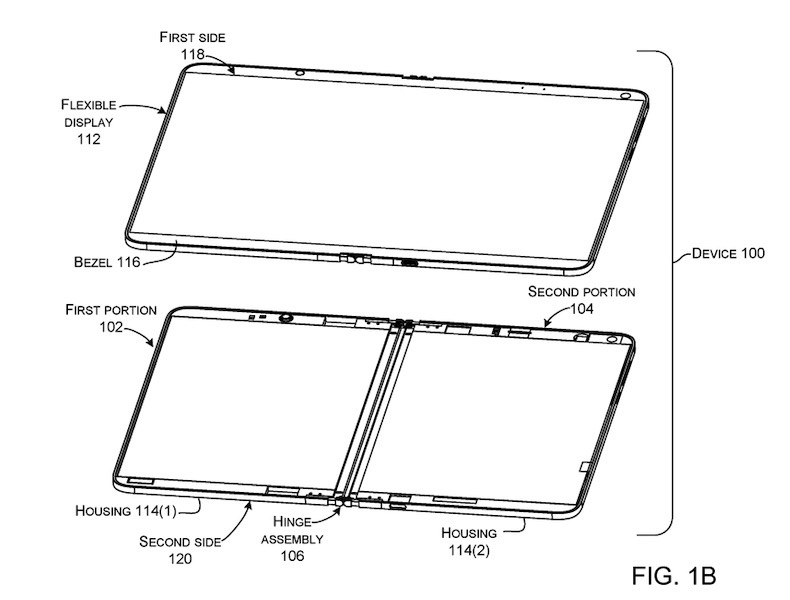 The foldable display could be placed on either side of the device the patent explains. Thus, the main screen would reside either on the exterior of the folded structure or the interior. It's unclear whether a secondary display would sit on the exterior of the device if the main screen folds inwards.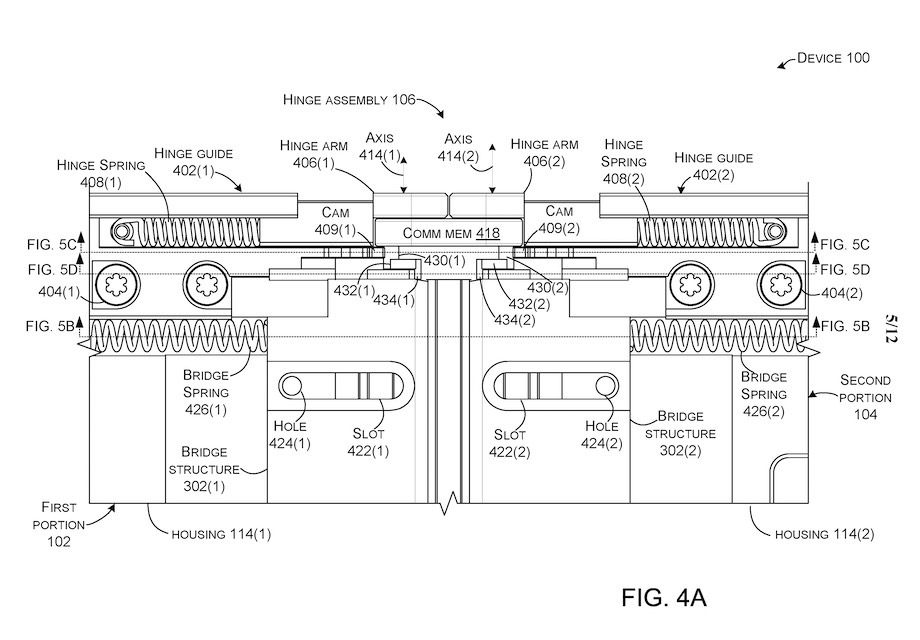 Microsoft is also interested in reducing stress on the foldable display and the hinge and preventing damage. Furthermore, the company wants to build in components behind the screen that would help it deliver the same tactile feel even in the areas where the screen is supposed to fold.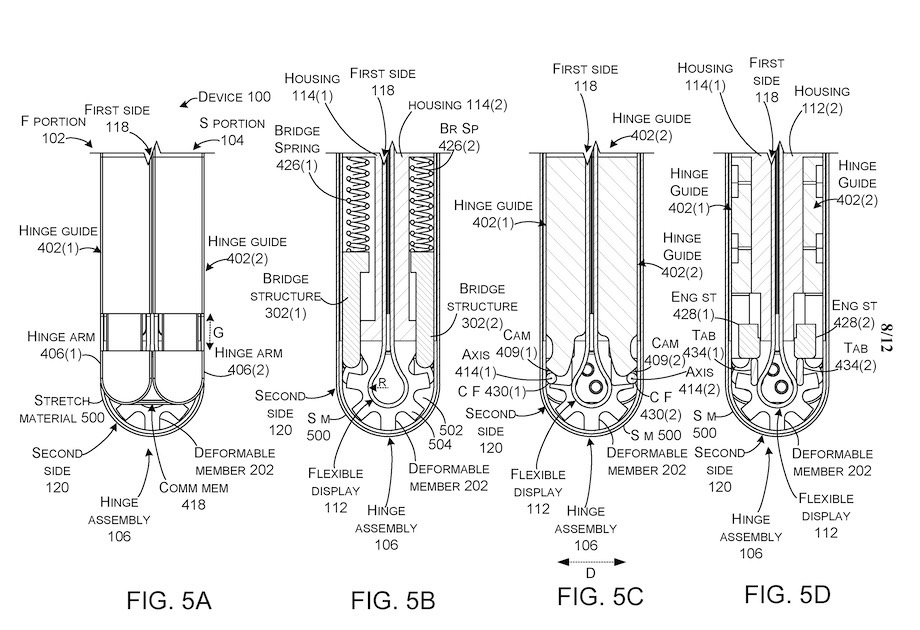 One other thing to consider about these sort of devices will be battery life. The larger screen will surely eat up plenty of juice, although efficient components could offset it. But the hinge mechanism would occupy plenty of space that could otherwise be used for the battery. As always with patents, there's no guarantee that Microsoft will ever manufacture a gadget like the one shown in these pictures. But the drawings are incredibly detailed, certainly a lot more specific than many illustrations that you'd usually discover in such documentation.