We expected the iPhone 15 Pro to rock an A17 chip that would feature improved energy efficiency and a minor speed bump. What we got was the A17 Pro chip, which is faster than anything else in the mobile industry. The iPhone 15 Pro even beats MacBooks in benchmark tests. Additionally, the A17 Pro has tremendous gaming power that will finally bring $60 console titles to the iPhone.
Android vendors will have no match for that A17 Pro chip for the foreseeable future, Samsung included. It'll be a while until console games reach Galaxy phones, and you shouldn't expect the Galaxy S24 Ultra to match the iPhone 15 Pro.
But Samsung might have something even better than that, a new game-streaming service that will be available on many Galaxy phones — including non-flagship devices. While it won't offer access to console-grade games, the service will provide something else: Instant game action without requiring any setup, registration, downloads, or monthly fees.
The gaming industry is only growing bigger while the smartphone market is in a slump. Samsung can't match Apple's pace when it comes to selling flagship devices. It doesn't have a driving force as strong as the iPhone. No single Galaxy line that Samsung makes can match the sales of the iPhone. But Samsung sells many mid-range Galaxy phones, and these devices could be ready to access a built-in game-streaming service.
Samsung has been testing the game-streaming service in North America for a while. Per Korea Economic Daily, Samsung will open the service to the world on October 5th, during its developer conference.
Parked inside the Samsung Game Launcher on Galaxy phones, the new service should "just work," to paraphrase Apple. The service will be available immediately to current and future owners of Galaxy phones. It has nothing to do with Google's Play Store or similar game streaming services from Amazon or Nvidia.
If anything, the Samsung Game Launcher streaming service will be more like Apple's $5 Arcade subscription. However, playing the games available via Samsung's service won't require a subscription.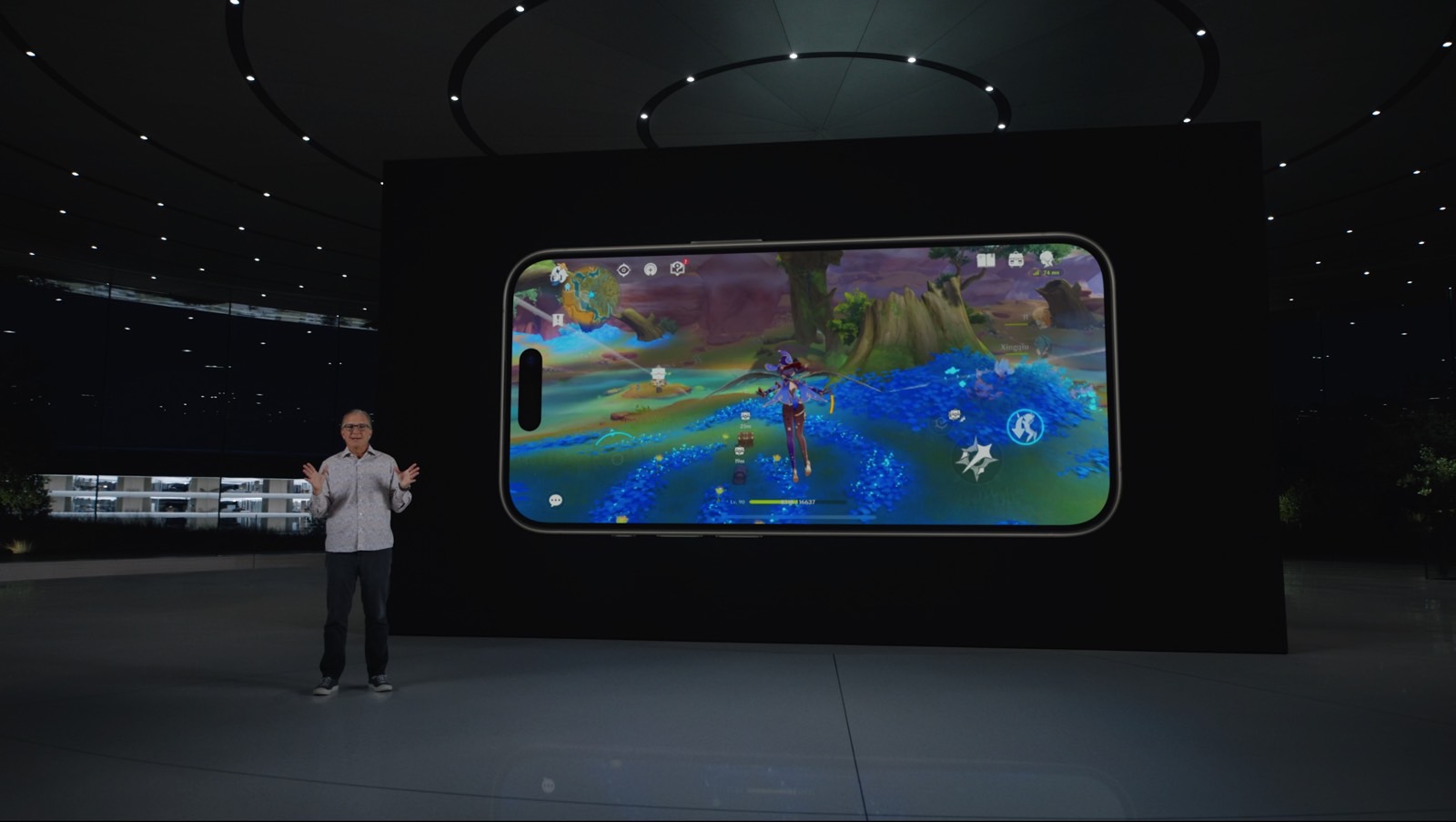 How much will it cost?
You won't have to download the title either. You just tap it, and you start playing the game directly. There's also no registration process, as the phone already knows who you are.
That already sounds like a great gaming experience, one that mimics video and music streaming experiences. And Samsung's game streaming service could be a great source of entertainment on Galaxy devices that aren't suited to play more complex games.
There are two issues Galaxy handset owners have to keep in mind. First, this streaming service won't cover console or PC games. It's meant to let you stream mobile games only. So it won't let you play AAA games like the ones heading to the iPhone 15 Pros later this year.
Secondly, it's unclear how many games Samsung will have to offer. Or how you pay for these games and, consequentially, what the experience will be. I'd assume it's free-to-play games that will make the list initially. Then, you'd either have to pay for in-app purchases or see ads.
Korea Economic Daily says that game developers will pay a fee to Samsung for having their games featured in Game Launcher. But those games will also need to make money.
One way or another, you are paying for Samsung's game streaming service. It is, after all, a product meant to make money for Samsung now that the smartphone vendor is struggling to sell smartphones.
A mid-August report from GamesBeat said the Samsung Game Launcher app already has 150 million monthly active users. That's the target for the game streaming service, which will be available inside the Game Launcher. At the time, Samsung offered seven titles via the service.
It'll be interesting to see how successful Samsung's new game streaming platform becomes. And if Samsung ever wants it to take it to the next level to support console and PC games.