Samsung fans initially pushed back when I first called the Galaxy S9 and Galaxy S9+ boring updates ahead of their release. It seems odd to label smartphones "boring" when they're so sleek and powerful, and if they existed in a bubble they would undoubtedly be fantastic phones. But the Galaxy S9's biggest problem wasn't power, performance, or design, it was the Galaxy S8. Samsung chose to reuse the same design from the prior year's flagship Galaxy S phones. On top of that, the company didn't add any exciting new features to the Galaxy S9. It was an iterative update with better specs and a better camera, but that simply isn't enough in the crowded premium Android phone market. All of the push back dissipated when Samsung fans saw how boring the phone really was, and the Galaxy S9 series is now projected to be Samsung's worst-selling Galaxy S generation since 2012.
The Galaxy S9 was an "S" update, but "S" updates only work for Apple. The iPhone has been known to launch new phones every other year, and in between would be an "S" update that packed improved specs and new features into the same design. Why did that strategy work so well for Apple and so poorly for Samsung? The main reason is likely the simple fact that Apple has no competition. If people want a new iOS-powered smartphone, they have to buy an iPhone. If people want a new Android phone, there are dozens of great options at any given time.
Now, we arrive at the Galaxy Note 9. Unveiled last week and set to be released on August 24th, the Galaxy Note 9 undoubtedly follows the same risky playbook as the Galaxy S9. The Galaxy Note 9 has upgraded components that offer faster speeds and better performance, but it also looks almost exactly like last year's Galaxy Note 8. This time around, unlike the Galaxy S9, the 2018 model actually has some compelling new features that might be intriguing enough to warrant an upgrade… if you can stomach the fact that the Galaxy Note 9 is Samsung's most expensive smartphone ever, which is pretty bold for an iterative update.
Not to spoil part of the conclusion right at the start of this review, but there's no question that the Galaxy Note 9 is really a "Galaxy Note 8s." It's not a major update. Instead, it's a series of upgrades and a smattering of new features stuffed inside a phone that is nearly identical to its predecessor. I'm not reiterating this point because it's a bad thing, but instead because I already reviewed the Galaxy Note 9 hardware last year when I reviewed the Galaxy Note 8, and the I reviewed the Galaxy Note 9's software when I reviewed the Galaxy S9. For that reason, I'm not going to spend much time rehashing all of the things that have stayed the same from Samsung's last two flagship phones to this one. Instead, I'll focus mainly on the most important ways the Galaxy Note 9 is different from the Note 8 and S9.
Most of the changes from last year's Note phone to this one are positive, but there's one that's not so great and we'll get it out of the way now: the Galaxy Note 9 is expensive. Really, really expensive.
There are two versions of the Note 9 that will be sold in the United States. The first one is a Galaxy Note 9 with 128GB of internal storage and 6GB of RAM. That's the version I received from Samsung to review, and it costs a whopping $999.99. That's what Apple charges for the entry-level iPhone X. On the plus side, the Note 9 has twice as much internal storage as the iPhone X at the $1,000 price point. But on the other hand, the iPhone X is a completely redesigned iPhone with cutting-edge tech that has never been seen before on an Apple smartphone. In fact, some tech — like Face ID and a flexible OLED screen that curves behind itself to hide the display controller and practically eliminate the bottom bezel — hasn't been seen before on any smartphone.
Then there's the $1,000 Galaxy Note 9, which is a faster Galaxy Note 8 with a few new features.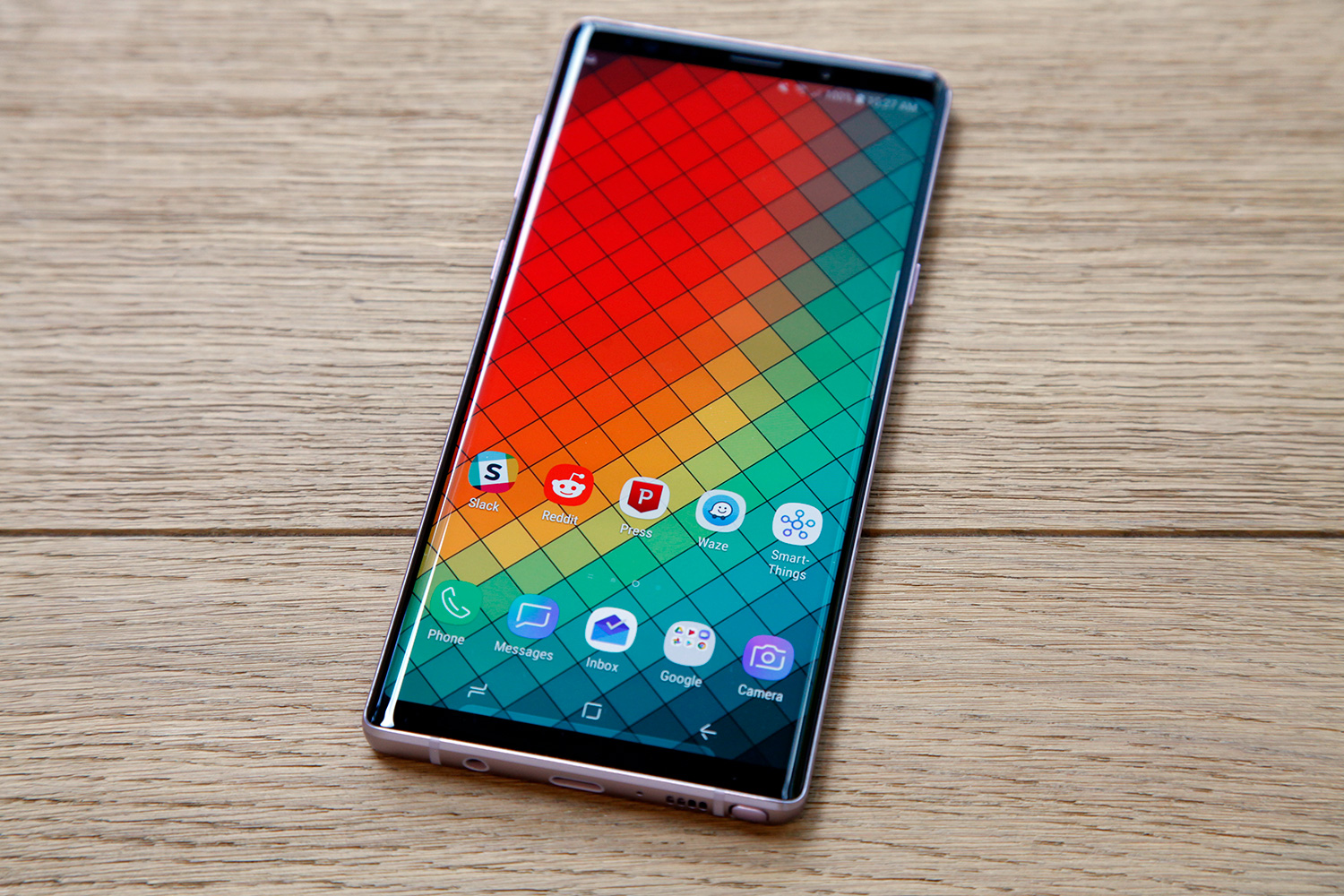 That might seem a bit blunt, but it's important. Apple reached the $1,000 price point with a brand new smartphone that was a completely reimagining of the iPhone. In fact, Apple reused the same designs on the iPhone 6, iPhone 6s, and iPhone 7, so the iPhone X was actually the first truly new iPhone in more than three years when it was released last November. Apple fans were starved for a major redesign, and they got one that's packed with new tech and novel features. Meanwhile, the $1,000 Galaxy Note 9 doesn't have a new design and it only has a few notable new features.
Samsung will offer a second version of the Galaxy Note 9 when it's released later this month, and just like Apple's iPhone X, it quadruples the amount of internal storage. But Apple's $1,000 iPhone X only has 64GB of storage while the Note 9 has 128GB. That means the upgraded Note 9 packs 512GB, and it also adds an extra 2GB of RAM for a total of 8GB. Those substantial bumps come at a hefty cost, however — the 512GB Galaxy Note 9 will retail for $1,249.99, making it Samsung's most expensive phone ever.
Yikes.
Again, a $1,250 smartphone would be a tall order even if everything about it was brand new. $1,250 for a Galaxy Note 8s is tough ask, to say the least. Some people will certainly be willing to part with that kind of cash for the best Android phablet money can buy, but these high price points coupled with the fact that the phone is an iterative update could cause sales to suffer… just like we saw earlier this year with the Galaxy S9 and Galaxy S9+.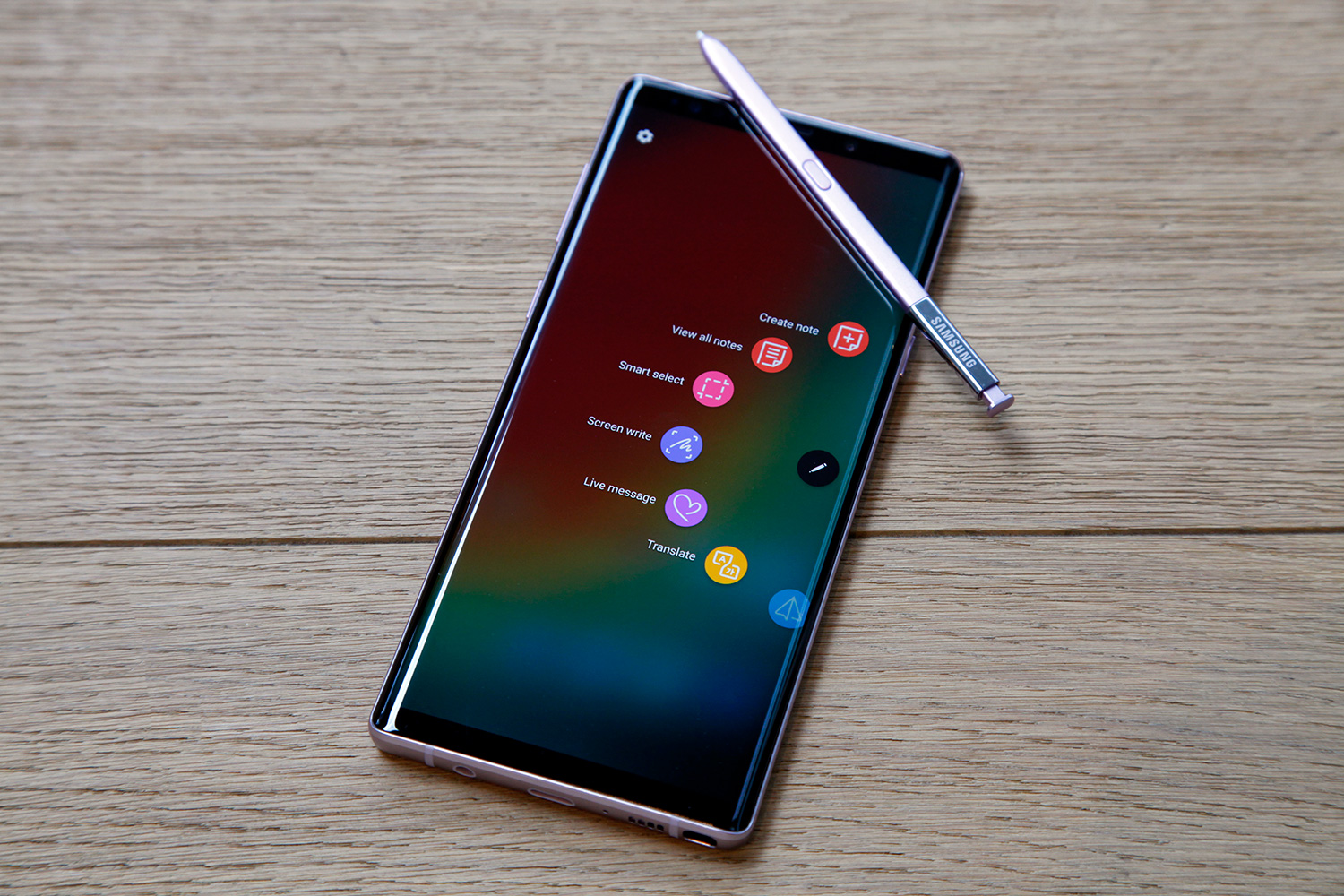 With price being the biggest negative change on this year's Galaxy Note 9, we can move on to all the positive changes. We'll start with the phone's specs, which follow below in their entirety.
 

Galaxy Note9

Display
6.4-inch Quad HD+ Super AMOLED, 2960×1440 (516ppi)

*Screen measured diagonally as a full rectangle without accounting for the rounded corners

*Default resolution is Full HD+ and can be changed to Quad HD+ (WQHD+) in Settings

Camera
Rear: Dual Camera with Dual OIS (Optical Image Stabilization)

– Wide-angle: Super Speed Dual Pixel 12MP AF, F1.5/F2.4, OIS

– Telephoto: 12MP AF, F2.4, OIS

– 2X optical zoom, up to 10X digital zoom

Front: 8MP AF, F1.7

Body
161.

9

x 76.4 x 8.8mm, 201g, IP68 (BLE S Pen: 5.7 x 4.35 x 106.42mm, 3.1g, IP68)

*Carrying an IP68 dust and water resistance rating. Based on test conditions of submersion in up to 1.5 meters of fresh water for up to 30 minutes

AP
10nm 64-bit Octa-core processor (Max. 2.8 GHz + 1.7 GHz)
Memory
6GB RAM (LPDDR4), 128GB + MicroSD slot (up to 512GB)

8GB RAM (LPDDR4), 512GB + MicroSD slot (up to 512GB)

*May differ by market and mobile operator

*User memory is less than the total memory due to storage of the operating system and software used to operate the

device features. Actual user memory will vary depending on the operator and may change after software upgrades are performed.

SIM Card
Single: one Nano SIM and one MicroSD slot (up to 512GB)
Battery
4,000mAh

Wireless Charging compatible with WPC and PMA

Fast Charging compatible with QC 2.0

OS
Android 8.1 (Oreo)
Network
Enhanced 4×4 MIMO/CA, LAA, LTE Cat.18

*May differ by market and mobile operator

Connectivity
Wi-Fi 802.11 a/b/g/n/ac (2.4/5GHz), VHT80 MU-MIMO, 1024QAM,
Bluetooth® v 5.0 (LE up to 2Mbps), ANT+, USB Type-C, NFC, Location (GPS, Galileo*, Glonass, BeiDou*)*Galileo and BeiDou coverage may be limited.
Payment
NFC, MST

*May differ by market and mobile operator

Sensors
Accelerometer, Barometer, Fingerprint Sensor, Gyro Sensor, Geomagnetic Sensor,
Hall Sensor, Heart Rate Sensor, Proximity Sensor, RGB Light Sensor, Iris Sensor, Pressure Sensor
Authentication
Lock Type: Pattern, Pin, Password
Biometric Lock Types: Iris Scanner, Fingerprint Scanner, Facial RecognitionIntelligent scan: Combines iris scan and face recognition for convenient unlocking and in some cases provides enhanced security for certain authentication services
Audio
MP3, M4A, 3GA, AAC, OGG, OGA, WAV, WMA, AMR, AWB, FLAC, MID, MIDI, XMF, MXMF, IMY, RTTTL, RTX, OTA, DSF, DFF, APE
Video
MP4, M4V, 3GP, 3G2, WMV, ASF, AVI, FLV, MKV, WEBM
Let's focus on a few highlights in particular from the Galaxy Note 9's specs.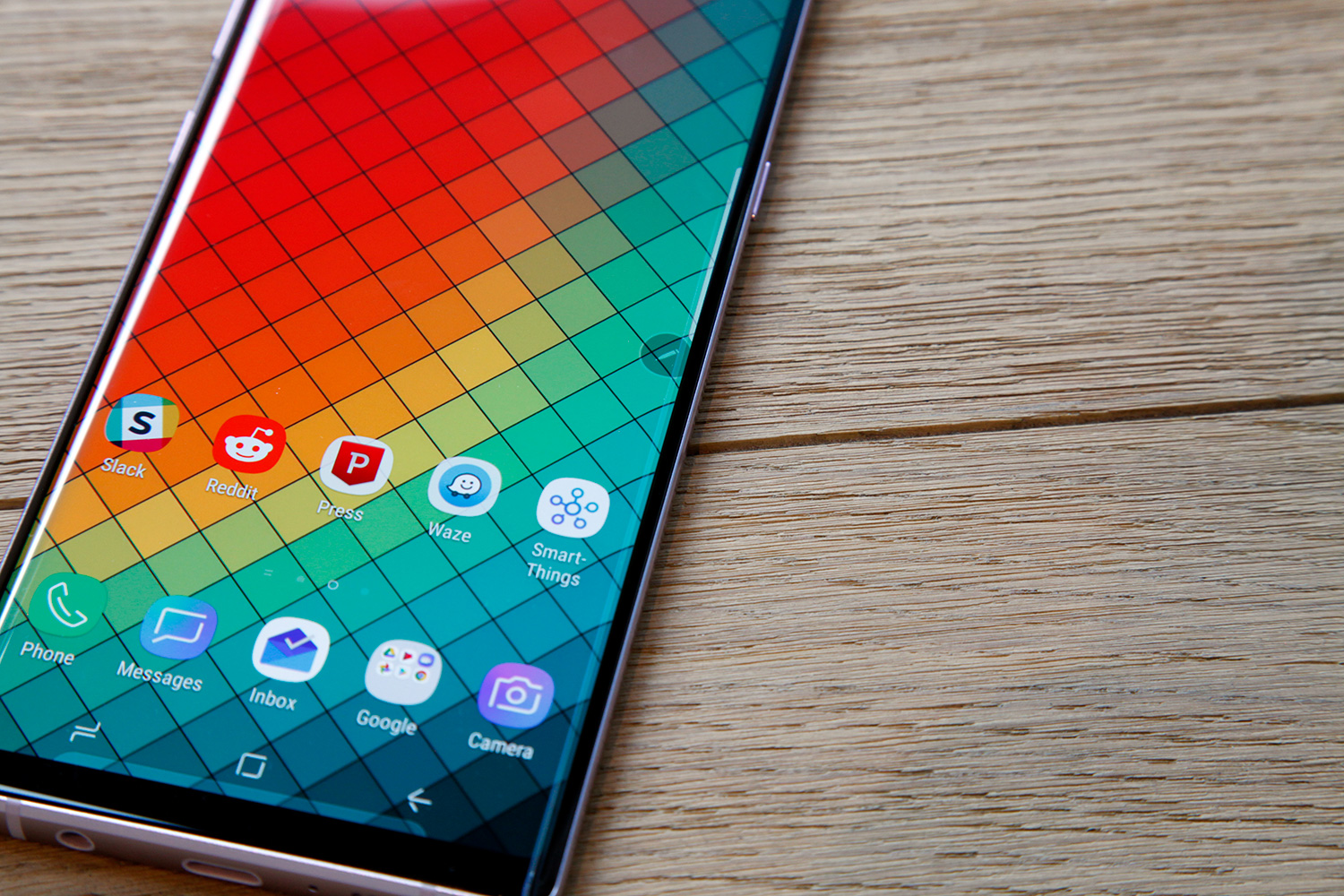 First and foremost, the 6.4-inch Quad HD+ Super AMOLED screen on the Galaxy Note 9 is absolutely stunning. I expected no less from Samsung, of course, and to the naked eye there isn't much of a difference between the Note 8 and Note 9 displays. That's a good thing, though. Just like the Note 8, the Galaxy Note 9's display will drop your jaw the moment you turn it on. The Note 9's screen is a bit larger at 6.4 inches, making it the biggest display Samsung has ever used on a flagship smartphone. That's of particular interest since at 161.9 x 76.4 x 8.8mm, the Note 9 is actually a tiny bit shorter than last year's Note 8, which had a 6.3-inch screen.
There is one negative thing to note about the new model's display, however: the bezels on the sides of the screen are actually bigger than they are on the Galaxy Note 8. Samsung's Infinity Display design on its flagship smartphones is magnificent, but the wider bezels on the sides do hurt the effect a bit. Is an infinity pool still an infinity pool if it has a wall instead of water that flows over the edge?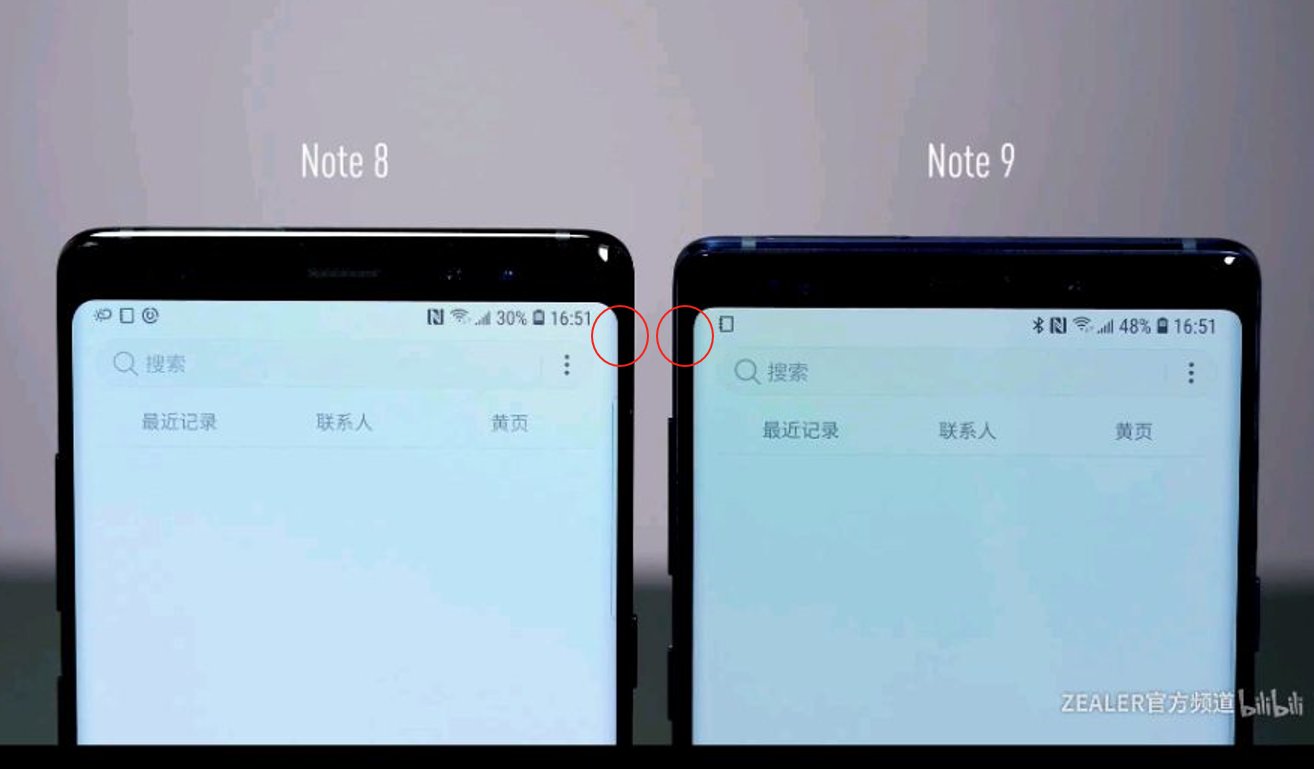 The "10nm 64-bit Octa-core processor" you see listed above in the Galaxy Note 9's specs is also obviously an upgrade from the Note 8. In the US and China, it's a Qualcomm Snapdragon 845 chipset. Elsewhere, Samsung uses its own Exynos 8895. These are the same chips used in the Galaxy S9 and S9+, and you can expect similar performance. And by "similar performance," I mean the Galaxy Note 9 is one of the fastest and most powerful phones on the planet. During my testing, nothing I did could trip up the Note 9 even a little. From normal, everyday usage to heavy multitasking and gaming, Samsung's Galaxy Note 9 is a true powerhouse.
If speeds and feeds are of interest, my Galaxy Note 9 review unit scored an average of 2437 on the Geekbench 4 single-core test and 9037 on the multi-core test, which is better than last year's Note 8 but well below top phones like the iPhone X. I can't say how much better or worse the 8GB model scores because I haven't yet tested one myself.
Next up on the list of important changes from the Note 8 to the Note 9 is a big one. In fact, it might be the biggest. While the Galaxy Note 8 housed a 3,300 mAh battery, the Galaxy Note 9 bumps things up substantially to 4,000 mAh. That's a huge 21% increase in battery capacity and it's coupled with a more efficient processor. I've spent less than a week with the my review unit so far, but I can already say the Galaxy Note 9 has the best battery life of any flagship Android phone I've tested. Suffice it to say the Note 9 will easily carry you through a full day of heavy phone usage, and you'll still have some battery life left over the next morning if you forget to charge it overnight.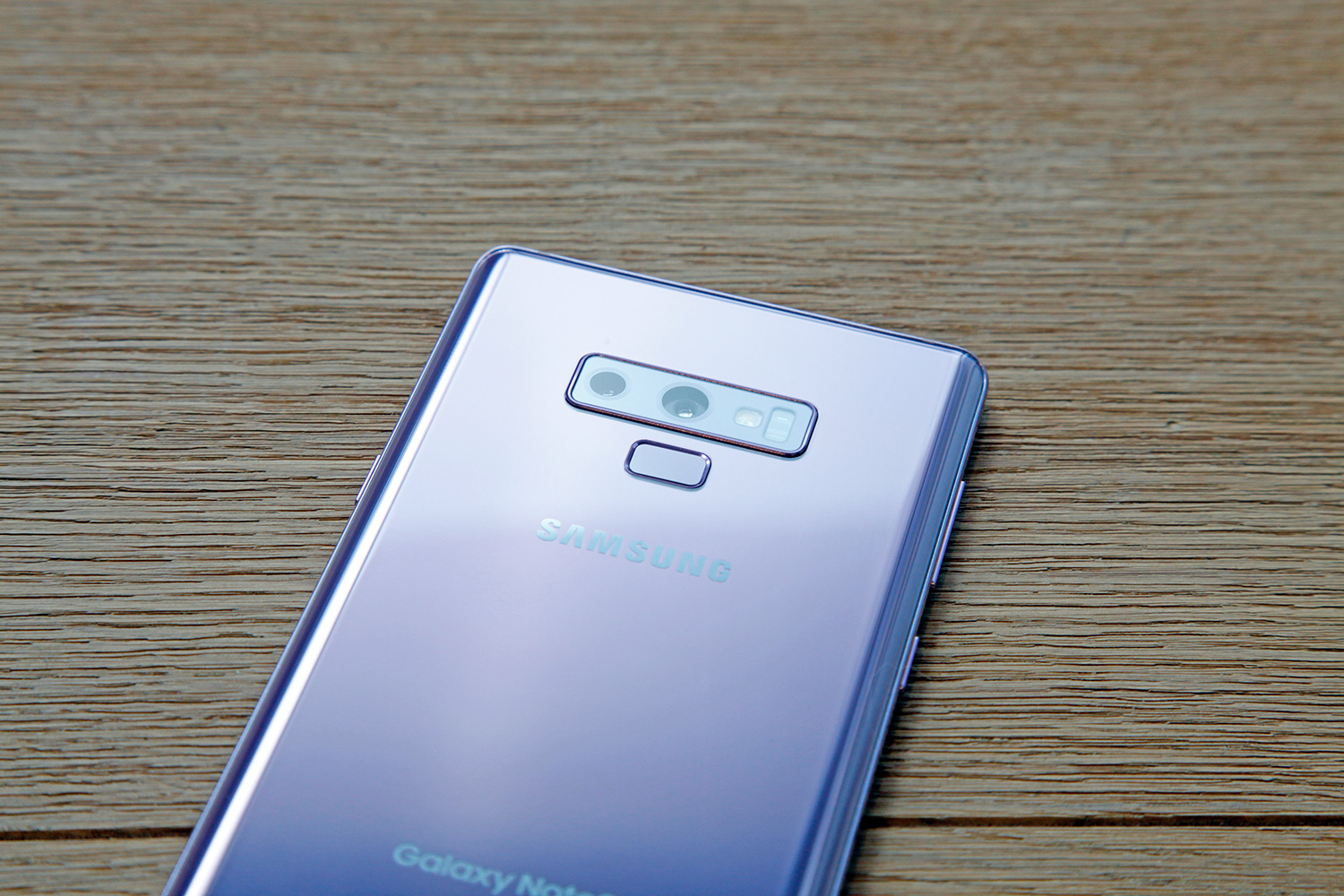 Another big change compared to last year's Note phablet is Samsung's upgraded rear camera on the Galaxy Note 9. The phone couples a 12-megapixel "Super Speed Dual Pixel" camera with a 12-megapixel telephoto camera. If that sounds familiar, it's because it is the exact same setup on the Galaxy S9+ from earlier this year. It was one of the best smartphone cameras on the planet then, and it's one of the best on the planet now. It's not exactly the same, however, since Samsung added a few nifty new software features on the Note 9. The company describes them as follows:
Scene Optimizer: Galaxy Note 9's camera is Samsung's smartest yet. It uses intelligence to identify elements of a photo, such as scene and subject, to automatically classify it into one of 20 categories and instantly optimize it based on the category. The result is a stunning, lifelike image with bold colors and dynamic definition.
Flaw Detection: The first shot doesn't always come out right, but the Galaxy Note 9 lets users know if there's something wrong, so they can take another picture without losing the moment. An immediate notification will appear if the image is blurry, the subject blinked, there is a smudge on the lens, or there's backlight impacting the quality of the image.
Premium Camera: With the unique combination of advanced intelligence features and leading premium hardware, Galaxy Note 9's camera is the best on the market. It comes with advanced noise reduction technology, and a Dual Aperture lens, which adjusts to light just like the human eye. No matter the lighting conditions, Galaxy Note 9's top-tier camera delivers a crystal-clear shot.
Last but not least is Samsung's new S Pen stylus, which the company spent a great deal of time showcasing during its Galaxy Note 9 launch event.
The S Pen has always been the signature feature of Samsung's Galaxy Note lineup, and this year marks the stylus' most significant update ever. Apart from some cosmetic changes and an upgrade to the tip to make it feel more like writing with a real pen on paper, Samsung added Bluetooth Low Energy tech to its S Pen in 2018.
By adding a Bluetooth radio, the S Pen gains several cool new capabilities. With a click of the S Pen's button, the user can capture a photo on the front or rear camera, pause or play videos, pause or play music, advance slides in a presentation, and more. Developers will also be able to add S Pen click support to their apps, which could be neat if enough developers get on board.
Of note, adding Bluetooth support also meant adding a battery to the S Pen. Don't worry though, because you don't have to concern yourself with charging yet another device. The S Pen charges anytime it's docked inside the Note 9, and the battery can be fully recharged in about one minute. How cool is that?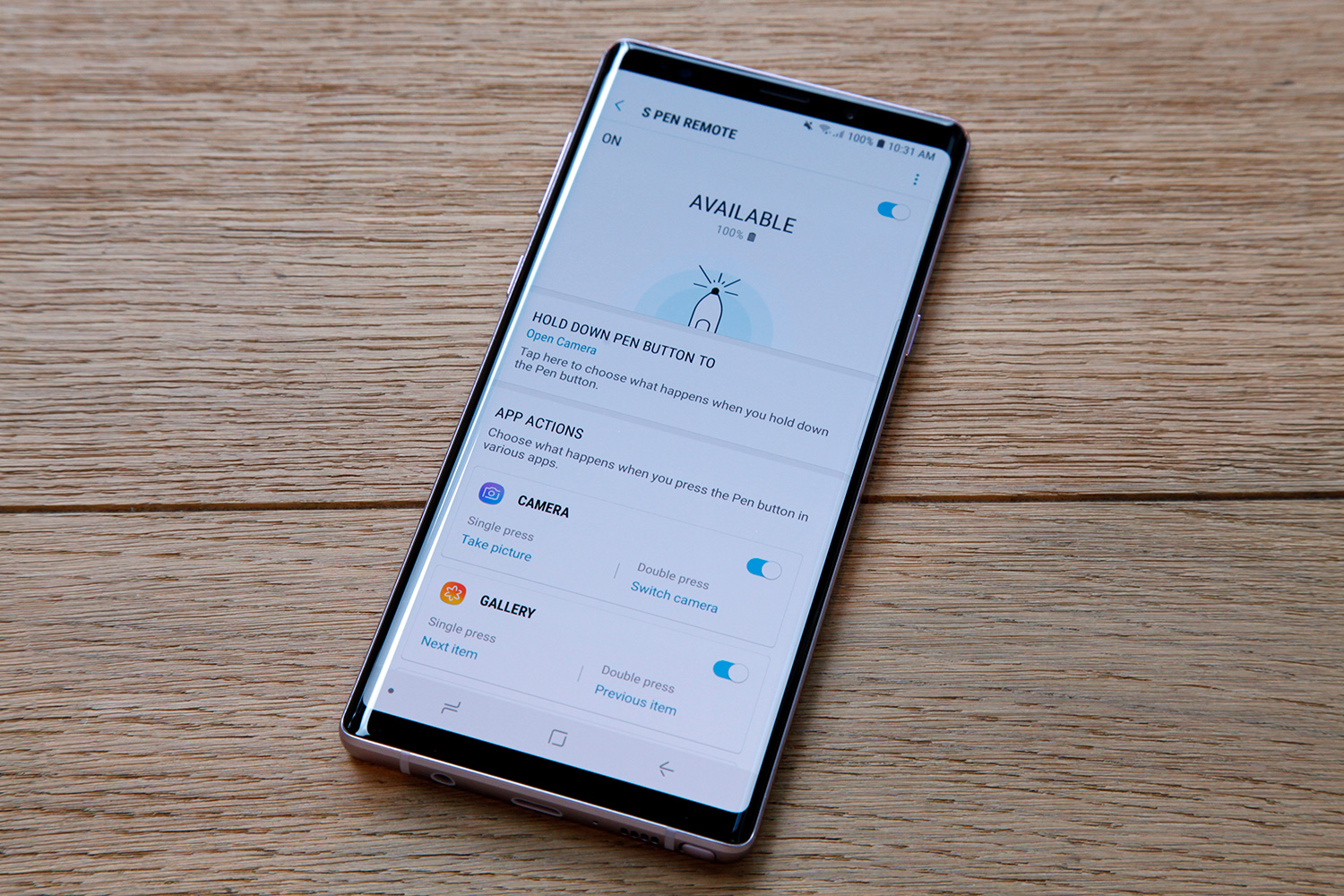 To wrap things up, I'll reiterate once again that the Galaxy Note 9 is a spectacular phone. It's fast, it has the best screen ever seen on a smartphone, it has killer battery life, and it has all the other great features I covered above… plus plenty more. IP68 water and dust resistance, fast wireless charging support, the fastest available LTE modem, NFC and MST payment support, an iris scanner, and a relocated fingerprint sensor are just a few examples. But the question remains: Should you buy one?
If you have an old smartphone and you're overdue for an upgrade, the Galaxy Note 9 is a terrific option, albeit an expensive one. There are some deals out there from carriers and there are some preorder incentives as well that help ease the pain a bit. That said, Samsung flagship phones tend to get price cuts very quickly these days, so buying one at full retail when it's released on August 24th is probably a bad idea. Earlier this year, it took the Galaxy S9 and S9+ less than a month to get price cuts.
If you already own a Galaxy Note 8, or a Galaxy S phone from the past two generations, I believe the Note 9 isn't worth the upgrade unless you're on an annual upgrade plan with your carrier and it won't cost much on top of what you're already paying. Even then, you might want to wait.
The Galaxy S10 and Galaxy S10+ are reportedly on track to be unveiled in January, which means they could be released just five months after the Note 9. Where as the Note 9 is merely an iterative specs bump with a few new features mixed in, the Galaxy S10 will reportedly be a massive overhaul with a better all-screen design and several exciting new features like a triple-lens camera and an in-display fingerprint sensor. Upgrading to the Note 9 now could spoil things if the Galaxy S10 catches your eye in January.
That said, the Galaxy Note 9 is absolutely the best flagship Android phone you can buy right now, all things considered. Other Android phones come close, but no other smartphone can match the Galaxy Note 9's power, display quality, or overall user experience.