Now that the release week of the Galaxy Note 9 has finally arrived, the Pixel 3 has supplanted Samsung's flagship as the phone most likely to appear in an online leak. Just days after being spotted in the wild for the first time, the Pixel 3 XL has once again appeared out in public, and was once again photographed by a MobileSyrup reader.
Interestingly enough, the photos appear to have once again been taken on Canada's public transportation system, possibly of the same early Pixel 3 XL user. But unlike last week's shots, these were taken head on, giving us a much clearer look at the design of the phone. If there was any doubt that the phone would feature an iPhone X-like notch at the top of the display, those doubts have certainly been erased by this latest round of leaks.
The first of the two photos also shows us two front-facing cameras, though we'll have to wait until Google unveils the phone later this fall to find out what dual front-facing cameras brings to the table. I have a feeling that portrait selfies with bokeh effect will be in the mix, and Google's face unlock may get an upgrade too.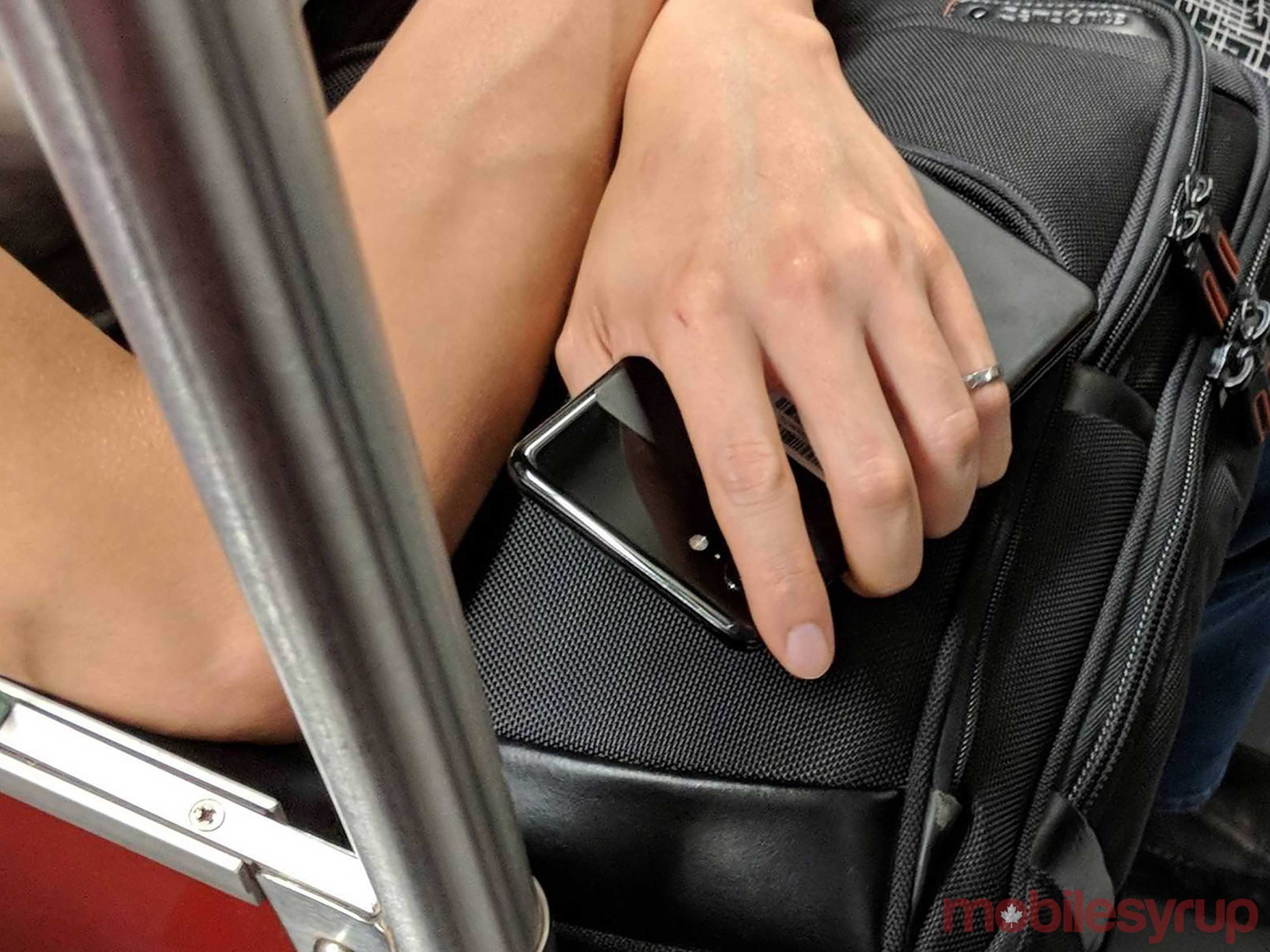 The back of the phone is mostly obscured in the second photo, but the single lens of the rear camera returns from last year's Pixel 2 XL. The only noticeable difference is that the glass on the back curves downward at the edges into the material of what might be a case on the Pixel 3 XL (unless Google is including a fabric back).