Google will unveil its new Pixel series in two weeks, but don't expect too many surprises from the upcoming press conference. That's because both the Pixel 3 and Pixel 3 XL appeared in extensive leaks so far, which revealed almost everything there is to know about them. In fact, we have one more report that details a neat camera feature that wasn't spotted before, and that's real-time Google Lens support inside the camera app.
Google Lens is a standalone Android app that lets users perform a variety of actions with the help of the camera. Just point the camera at something, and Google's AI will be able to tell you what it is, offer additional information, and suggests other actions — or at least that's the gist of it. It's a very neat feature that comes with real-time support that puts Google's powerful Search and AI algorithms at work behind the camera.
But come the Pixel 3 phones, Google Lens will be available right inside from the camera app, which means you wouldn't have to open a different app just to translate text or get information about a landmark nearby. The following animation shows the feature in action: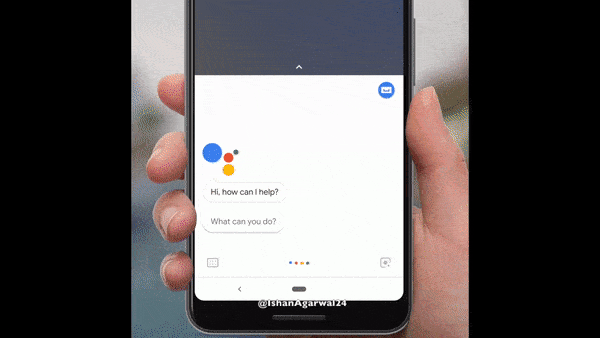 The camera app is used to glance information from a business card, recognize an email address, and then open Gmail on the phone.
Google did not just leak the feature, xda-developers reports. The animation comes from a video posted on YouTube by leaker @IshanAgarwal24, who shared other Pixel 3 details before. The video demos the Pixel Tips app and was quickly pulled. 

Pixel Tips is an app that will teach Pixel 3 owners how to take advantage of the phone's new feature. The app is real, xda notes, so the video demo above hasn't been doctored.