With one day to go until one of the most exciting smartphones of the summer becomes official, there's not much that we don't know about it. And thanks to a new video that looks at OnePlus's reasoning for designing the OnePlus 5, we now know why the handset looks like the iPhone 7 Plus but not the iPhone 8. We also know that it's going to be more expensive than last year's OnePlus flagships.
Talking to The Verge about making the OnePlus 5, various execs explained that the company's main goal this year is to make a great camera, one that can rival the camera experience on iPhone or top Samsung devices.
OnePlus apparently thought about equipping last year's OnePlus 3 with a dual camera, but the endeavor was too expensive. Or it was too expensive to inform the public why such a camera works. In the video below, you'll see OnePlus CEO Pete Lau thanking Apple for doing that last year.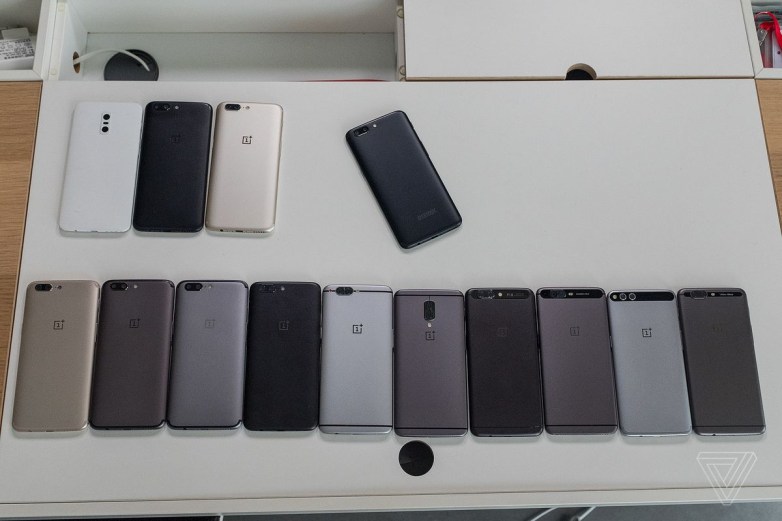 You're also going to see a bunch of OnePlus 5 prototypes that don't look like the iPhone 7 Plus, yet the one that does, was ultimately chosen. "It's a little difficult to make two cameras, two holes in the back not look ugly," OnePlus Simon Liu says in the video.
Speaking of expensive decisions, Lau also told The Verge that it's interested in edge-to-edge screen designs. "But we don't currently have the resources or access to those displays," he said. That's why the phone will not look like the Galaxy S8 or the iPhone 8.
Finally, the video also reveals that the OnePlus 5 will be more expensive than its predecessors. How much will it cost? We'll just have to wait until tomorrow to find out.