The revival of the Nokia brand was never going to be easy. Nevertheless, HMD Global took on that challenge when it acquired the company's phone business from Microsoft last year. HMD started slow, introducing three budget-to-midrange devices called the Nokia 3, Nokia 5 and Nokia 6. But with those phones about to launch, HMD is already hard at work on a true flagship Android phone.
On Wednesday, we got our closest look yet at the upcoming Nokia 8 thanks to what are purported to be leaked promotional materials for the phone (via CNMO). Based on the leak, the Nokia 8 will adopt many of the trademarks of a 2017 flagship phone: curved body, lack of bezels and competitive specs.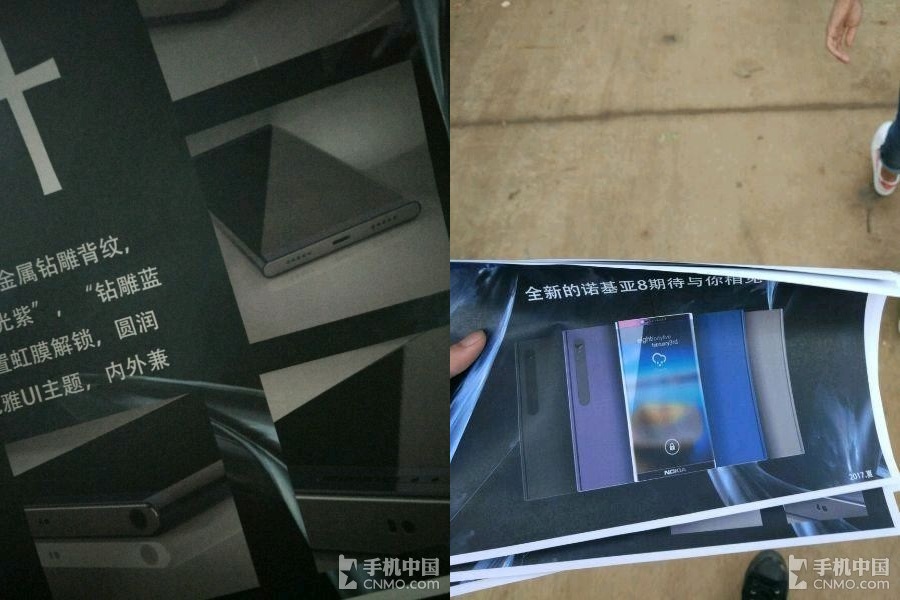 In the first image, we get a glimpse of the top and bottom of the phone, which will seemingly feature a USB-C connector and what appears to be a 3.5mm headphone jack. In the second image, the phone has been powered on. It's hard to tell, but the display appears to either be touching the edge of the device or perhaps even wrapping around the edge, similar to the Galaxy S8.
The CNMO article also lists some rumored specifications for the Nokia 8, including a 6-inch display with 2K resolution, Qualcomm Xiaolong 835 processor, 6GB of RAM and 128GB of internal storage. The price is expected to be around 3188 Chinese Yuan, which translates to ~$469.
Nokia has yet to make any official announcements regarding this rumored flagship phone, but providing it does exist, we expect to see the Nokia 8 at some point before the summer is over.