Nintendo struck gold with the Switch last year. Following up the failure of the Wii U was no small task, but the Switch has broken all sorts of records since launch, putting Nintendo back on the right track. The console itself is a clever mix between home console and portable device, the first-party games have been critically acclaimed, and the future looks bright. But one issue that Nintendo hasn't yet addressed is the terrible kickstand on the back of the Switch.
The flimsy kickstand might be the most significant flaw of the Switch hardware, but on Wednesday, Nintendo revealed a new accessory that should help to make it obsolete. On July 13th, Nintendo will launch an adjustable charging stand for the Switch that "makes playing in Tabletop mode easier than ever." It will retail for $19.99.
In addition to supporting the Switch in Tabletop mode, the stand features a port for an AC adapter so that you can plug it in and charge your Switch any time you're near an outlet. You can also adjust the angle of the stand to suit your view depending on how close or far away you are from the console at any given time.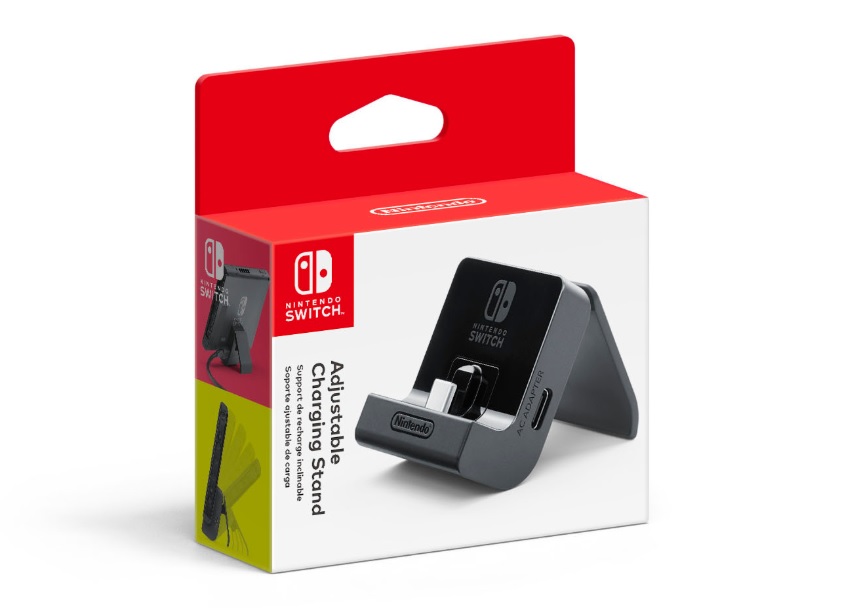 "Nintendo Switch can be played in three modes: TV mode, Handheld mode and Tabletop mode," Nintendo explains. "Tabletop mode lets players set up the Nintendo Switch system to play games on the go without the need for a TV. The compact and sturdy stand will work with any flat surface, like a tray table on an airplane or a dorm room desk. While not required, the adjustable charging stand makes playing in Tabletop mode more convenient."
As someone who has attempted to play in Tabletop mode on an airplane tray table more than once, this stand is going to be a must-have accessory as soon as it launches. And $19.99 isn't a terrible price to pay, either.