Nintendo set a low bar with the Wii U. All the Switch needed to be was competent to meet our expectations, but something clearly changed behind the scenes at Nintendo after the disastrous life cycle of the follow-up to the Wii. The Switch isn't just competent — it's an incredibly well made device. Despite consisting of multiple interlocking and disconnecting parts, the Switch feels like a cohesive gaming console.
The hardest balance to strike when designing a gadget is making it industrial enough for regular use but eye-catching and inventive enough to make someone turn their head. The Switch strikes that balance perfectly. It's a fun, attention-grabbing toy and an impressive piece of machinery all at once.
Weighing in at just 0.88 pounds with the included Joy-Con controllers attached, the Switch won't strain your wrists, but it also doesn't feel cheap and flimsy (like the Wii U GamePad did after just a few weeks). As for the size, at 9.4 inches long (again, with Joy-Cons attached), you're not going to fit a Switch in your pocket, but it will slide into virtually any of the pockets of your backpack with ease.
With a resolution of 1280 x 720, the 6.2-inch LCD display isn't going to win any awards, but it serves its purpose admirably. Having spent a few dozens hours playing Zelda both on the TV and in handheld mode, the downgrade from 1080p to 720p never affected my experience. That's not to say that it wasn't noticeable, just that it wasn't a nuisance. With less graphically intense games, it's even less noticeable.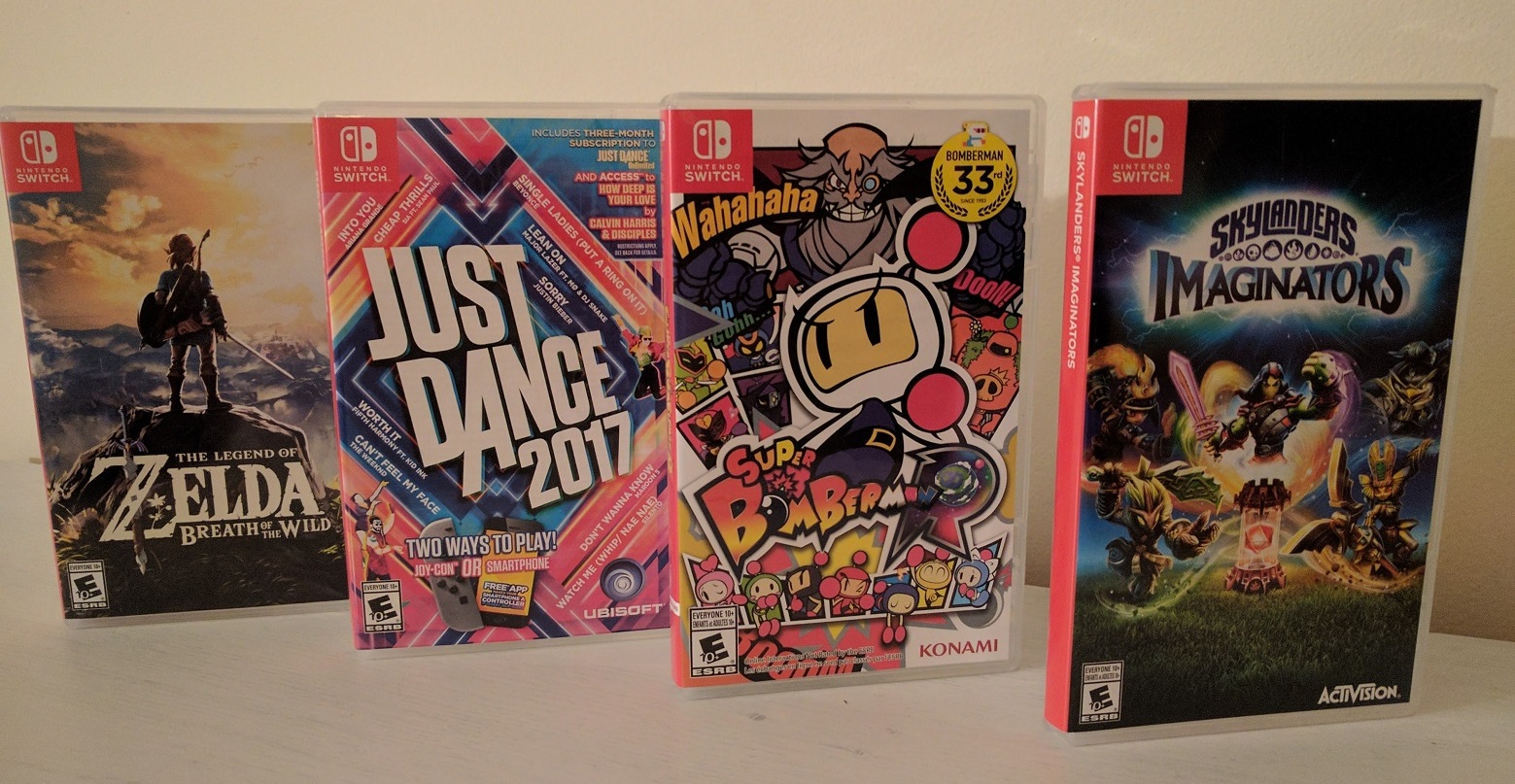 A major source of frustration for many Switch owners is going to be the storage situation. Despite the fact that many triple-A titles for PS4 and Xbox One are upwards of 40-50GB, Nintendo decided to stick just 32GB of internal storage in the Switch. If you want more room, you're going to have to buy an SD card. We have a list of cards you might want to check out, but it's an added expense (and a necessary evil) for Switch owners who are going to buy a majority (or even a significant portion) of their games digitally.
What surprisingly hasn't been a concern is the battery life. You can see a more detailed breakdown in this post, but the Switch will stay alive for over five hours while idling on the main menu screen. I also managed to get right around three hours of nonstop gaming out of the console while playing Zelda in handheld mode. Fairly respectable for a home gaming console you can tote around with you anywhere.
While I haven't had a chance to visit the Switch eShop or try the mobile app that will allow Switch owners to play online with one another, I can't say enough about the user interface. It's clean, usable and faster than any other electronic device I own. Tapping the home button pulls up the home menu so quickly that you might get whiplash if you're not ready. Compared to the Switch, the interfaces of the PS4 and Xbox One feel downright sluggish. Nintendo might not beat anyone on specs, but when it comes to UI, the Switch is on top.
One of the more surprising decisions that Nintendo made with the Switch was to not only skip Blu-ray this generation, but abandon discs altogether and go back to cartridges. While this came as something of a shock, it's actually quite a welcome change. You'll never have to sit around waiting for a game to install, which means more time gaming and less time staring at progress bars. Who isn't a fan of that?
In my opinion, the Switch lives or dies based on whether or not enough people think a hybrid video game console is a cool idea. Enough people thought the Wii and its virtual, controller-waggling sports games were cool that it became a smash hit. Sadly, the Switch doesn't have its own Wii Sports, but maybe 1-2 Switch will be enough. Either way, the gimmick has to be more than a gimmick.
Thankfully, it is. I wasn't entirely sold on the concept of a hybrid console, but in practice, it works as well as I could have possibly imagined. When the Switch tablet is sitting in the dock, it's no different than any other console in your living room or bedroom (other than the fact that it takes up a lot less space). But when you slot the Joy-Con controllers into the Switch and remove it from the dock, it becomes the most powerful portable console ever produced — leagues ahead of the Nintendo 3DS and PS Vita.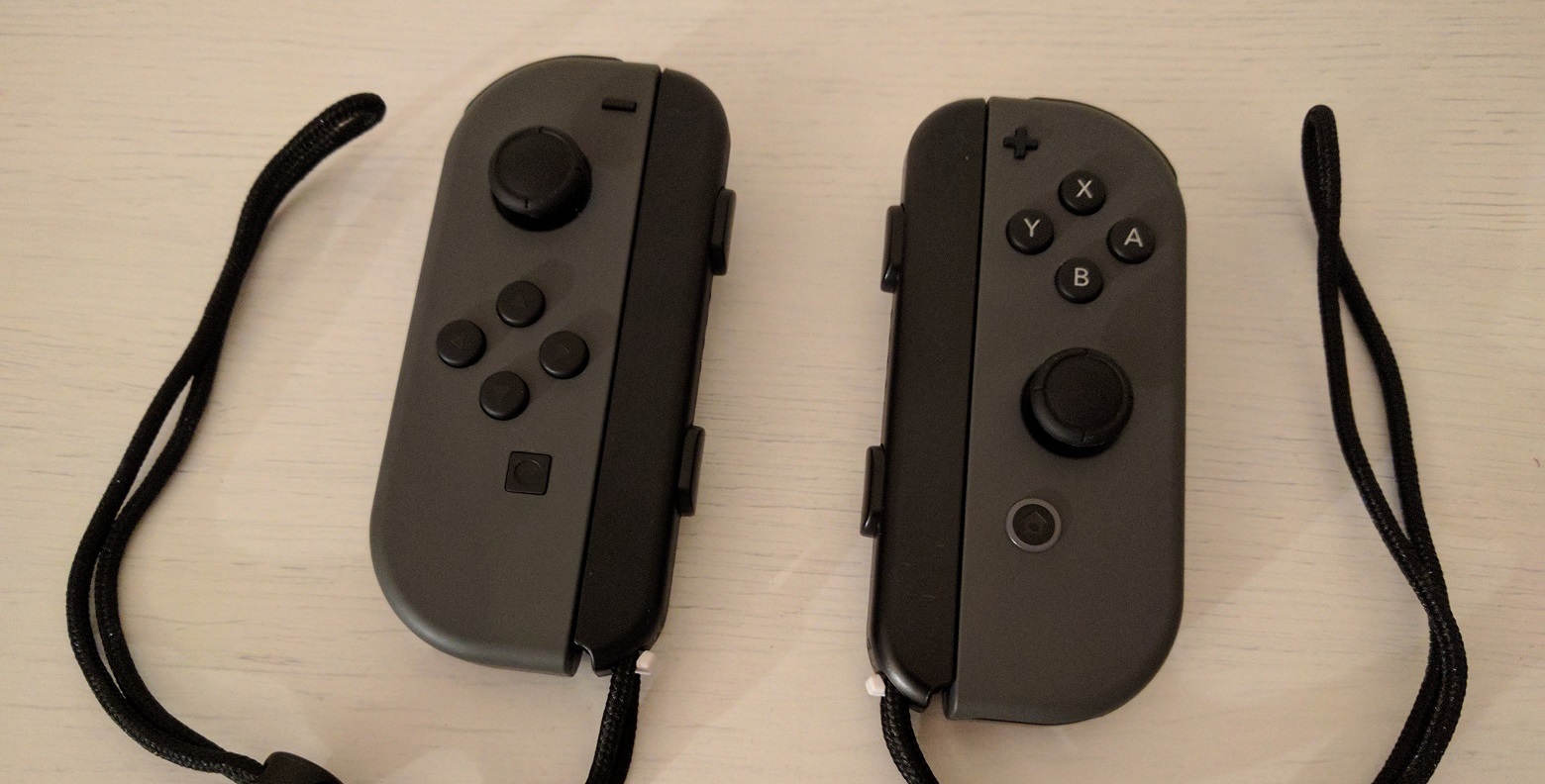 I've had the chance to play four games on the Switch over the past week: Just Dance 2017, Super Bomberman R, Skylanders Imaginators and The Legend of Zelda: Breath of the Wild. We'll have more individual game coverage on the site later this week, but I can say that playing games on the Switch is an absolute joy. I wasn't sure what to think of the Joy-Con controllers or the Grip accessory the first time I tried them, but after spending 30 or so hours playing Zelda with the Joy-Con Grip, I think it holds its own against the Xbox One and PS4 controllers. It might be Nintendo's best controller since the WaveBird.
While the kickstand is a bit flimsy and the dock is surprisingly bare-bones, on the whole, Nintendo scored a direct hit with the hardware. Unfortunately, the software is a whole different story.
As I mentioned earlier, the UI is attractive and snappy, but as I write this review, the night before the embargo lifts, I still can't access the eShop or any of the online features of the Switch. In fact, the only thing I can do is adjust some settings and play games. In order to do anything else on my Switch, I need to install a system update, but two days from launch, that update is still nowhere to be found.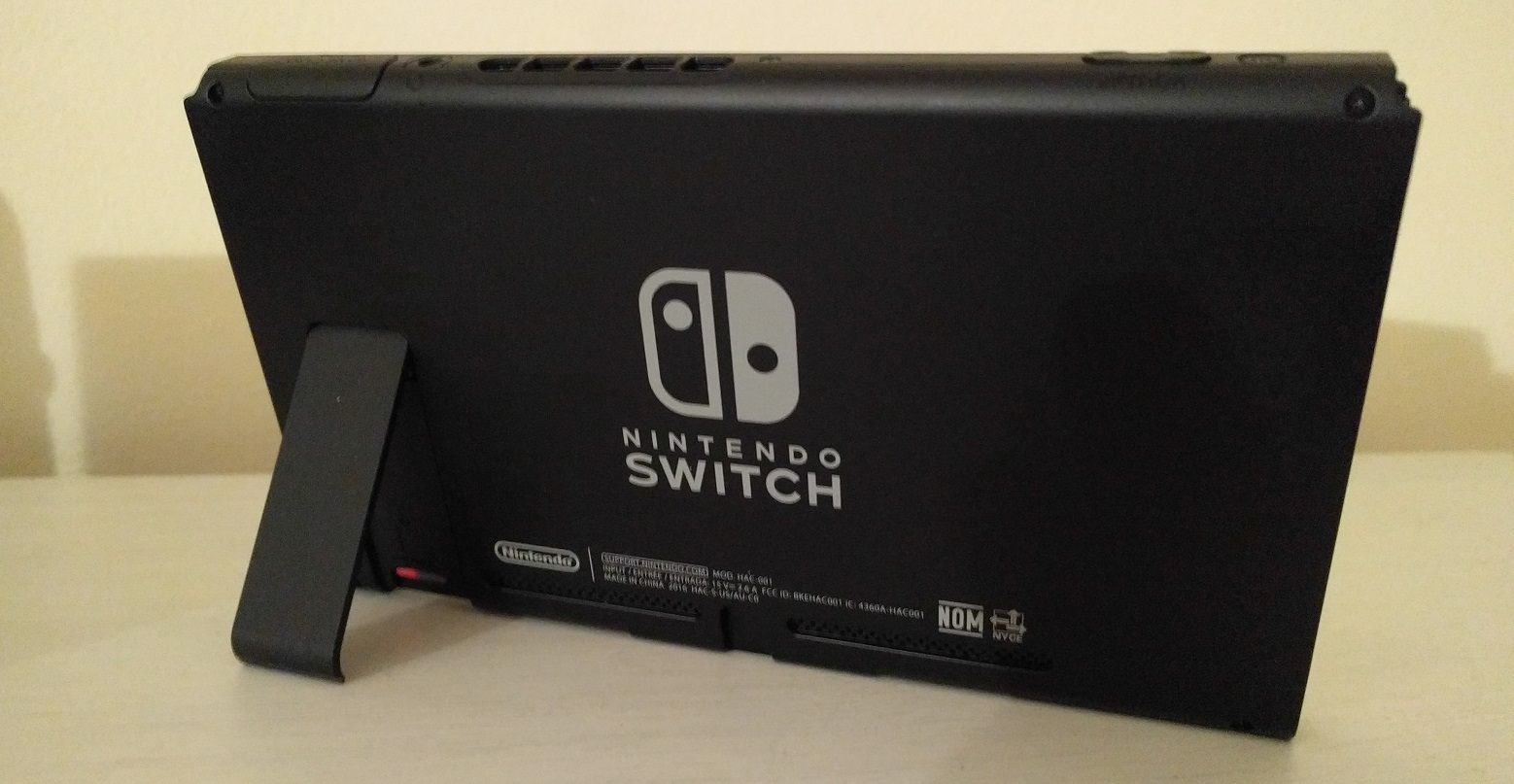 This brings us to a larger problem with the Switch — it's not done yet. And I don't just mean the system update; when the Switch launches on Friday, the online service will be only partly operational, the Virtual Console will be missing and there's a chance your left Joy-Con won't work. In many ways, you're buying an early access console that won't be fully operational until the fall. If it's even done by then.
There's also the matter of the price. $300 for a machine that's not nearly as powerful as its competitors and (at least for now) entirely incompetent as a multimedia machine is a huge ask. Whether or not the Switch is "worth" that price is going to complicate the decision for many consumers this year, especially with such a lackluster launch lineup (save for Zelda, of course).
But despite all of these concerns — all of which you should absolutely take into consideration before you buy Nintendo's new console — the Switch has seemingly endless potential. If Nintendo can figure out how to offer a robust online service for half the price of Microsoft and Sony, build the best version of the Virtual Console ever conceived and get third-party developers to stay on board in the years to come, the Switch could not just atone for the failures of the Wii U, but restore Nintendo's reputation as well.