Apple's Vision Pro will release in the US in early 2024. While we wait for Apple to share more details about its upcoming spatial computer, the company has teased that one of its top features will be allowing users to watch sports in virtual reality.
During the keynote, Apple revealed that while watching a basketball game on a Vision Pro, you could see a 3D-rendered replay of a shot. While Disney CEO Bob Iger already announced that Disney+ will be available on day one on the platform, his company could also be responsible for bringing this immersive experience to NBA games.
According to an exclusive report by the New York Post, NBA Commissioner Adam Silver said the league is working with Apple to "bring a tech-enhanced viewing experience to its $3,499 Vision Pro virtual reality headset." Specifically, he said: "We're working very closely with Apple."
Currently, the NBA has a $24 billion media rights deal with Disney's ESPN and ABC and Warner Bros.' Turner Sports which runs through the end of the 2024-2025 season. While Disney could get be planning to add VR content for Vision Pro, this could also be related to a previous story that said Apple was planning to bid on NBA streaming rights for Apple TV+.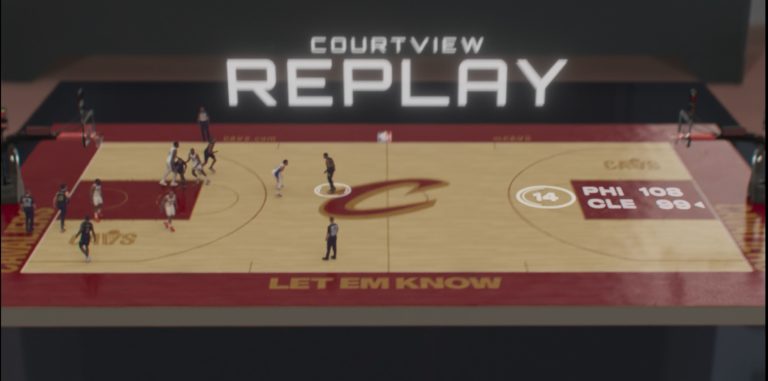 Currently, there's no formal plan, as Warner Bros. and Disney would have to agree to waive their exclusive negotiation windows, which end in April 2024. The story, first published by CNBC, said that the NBA likely won't stick with just Disney and Warner Bros. as the league wants to "carve out one or two new packages for bidders, pushing their media rights partner from two to either three or four."
Adam Silver said to the Post: "Just in a general way, I've been having lots of conversations with media companies and tech companies. It seems like the interest in premium live sports remains incredibly strong. I think they're looking at ways that they can find new opportunities to distribute these sports rights in broader ways than they've previously and in unique and different ways, particularly around the personalization and customization that can come with a lot of the advanced technology."
With that in mind, it seems like it's only a matter of time before people can have an immersive NBA experience with Apple Vision Pro – or, at least, that will be the case if customers can even get their hands on this device once it's out.