We're counting the days until Apple unveils the iPhone 15 series. That's also when the final iOS 17 version will roll out to most iPhones. We've already discussed the various changes in great detail, including the highlights and the not-so-great ones. iOS 17 StandBy is one of the great things about this year's iPhone update, according to some people. I'm in the much smaller camp of users who will not use StandBy whatsoever. Not even by mistake.
My preferences aside, I'll point out three big issues with StandBy that are hiding in plain sight. Once you realize what they are, you might question the need for StandBy enabled on iPhone.
Why I don't want StandBy
Before I get to the issues with StandBy, I'll first address the elephant in the room. My bias. I don't want StandBy on iPhone for various reasons, and nothing the feature has to offer will convince me otherwise.
First, I want to reduce my screen time, not boost it, by having the iPhone attract my attention while charging and displaying information in StandBy mode.
Secondly, I don't want it to consume any energy when charging. And I especially wouldn't want StandBy to illuminate my bedroom at night. Even if it's the red light inspired by the Apple Watch Ultra.
Speaking of wearables, I do wear an Apple Watch. It'll get me all the notifications I need during the day without glancing at the iPhone in StandBy mode. I also use a Mac, so most of the things I need are in front of me when I'm at work.
Finally, StandBy requires dedicated MagSafe charging stands to work. You've probably noticed some objective issues in my subjective take on StandBy. But, if not, I'll point them out separately starting with the latter.
You need to buy StandBy accessories
If you hate the iPhone's sky-high price and are already worried about the rumored iPhone 15 price hike, you won't want to spend additional cash on unnecessary accessories. I'm not talking screen protector and case, which you'll be getting anyway. I'm referring to the StandBy case. If you're already using an iPhone, you've purchased those. But you might still not want to spend more for a StandBy accessory.
That's something Apple often shows in its videos and images but doesn't address clearly. StandBy needs the iPhone to be placed on one of those MagSafe stands and the handset has to be charging to work. You shouldn't prop the iPhone in a StandBy-like position. You'll worry about the iPhone tilting. Instead, you need a stand that doubles as a wireless charger for the iOS 17 feature to work.
If you want StandBy at work, home, and nightstand, you'll need separate MagSafe accessories for each experience.
UPDATE: As some BGR readers observed, StandBy doesn't require a MagSafe stand. And it works with wired charging. Nobody is disputing that. You can even prop up the iPhone like my colleague José Adorno did above, and StandBy would work. The point is you'd still need to buy that accessory, whether it's a MagSafe stand or a regular dock. And you'll need to recharge the iPhone to have StandBy working.
Also, Apple made a big deal about MagSafe charging with the images it used and with the official iOS 17 announcement. Here's a MagSafe-only feature for StandBy, as described by Apple:
When charging with MagSafe, StandBy remembers a user's preferred view.
The original article follows.
What about battery life
We've just discussed an iPhone 14 Pro battery health issue. Some iPhone users have noticed their batteries have degraded faster on the 2022 flagship phone than previous models. My iPhone 14 Pro is still at 99% after nearly a year. And that's because I do a few things differently.
First of all, I don't have the Always-on feature enabled. Secondly, I recharge only when needed, usually every other day. Also, I have Optimized Battery Charging enabled. All of this optimizes charging and reduces waste as much as possible. That means fewer charge cycles and better overall battery healy.
With StandBy, I'd worry about using energy while the phone charges to display stuff I might not be interested in. The energy consumption might be minimal, and I trust Apple to be very efficient about how StandBy works. But it still uses energy.
That means the iPhone might take a little longer to reach a full charge, while iOS 17 shows information in StandBy. Also, what happens once that full charge is reached? Will StandBy continue to work while in its cradle? This could trigger charging once the battery drops under 100%.
The point here is that StandBy will consume energy pointlessly.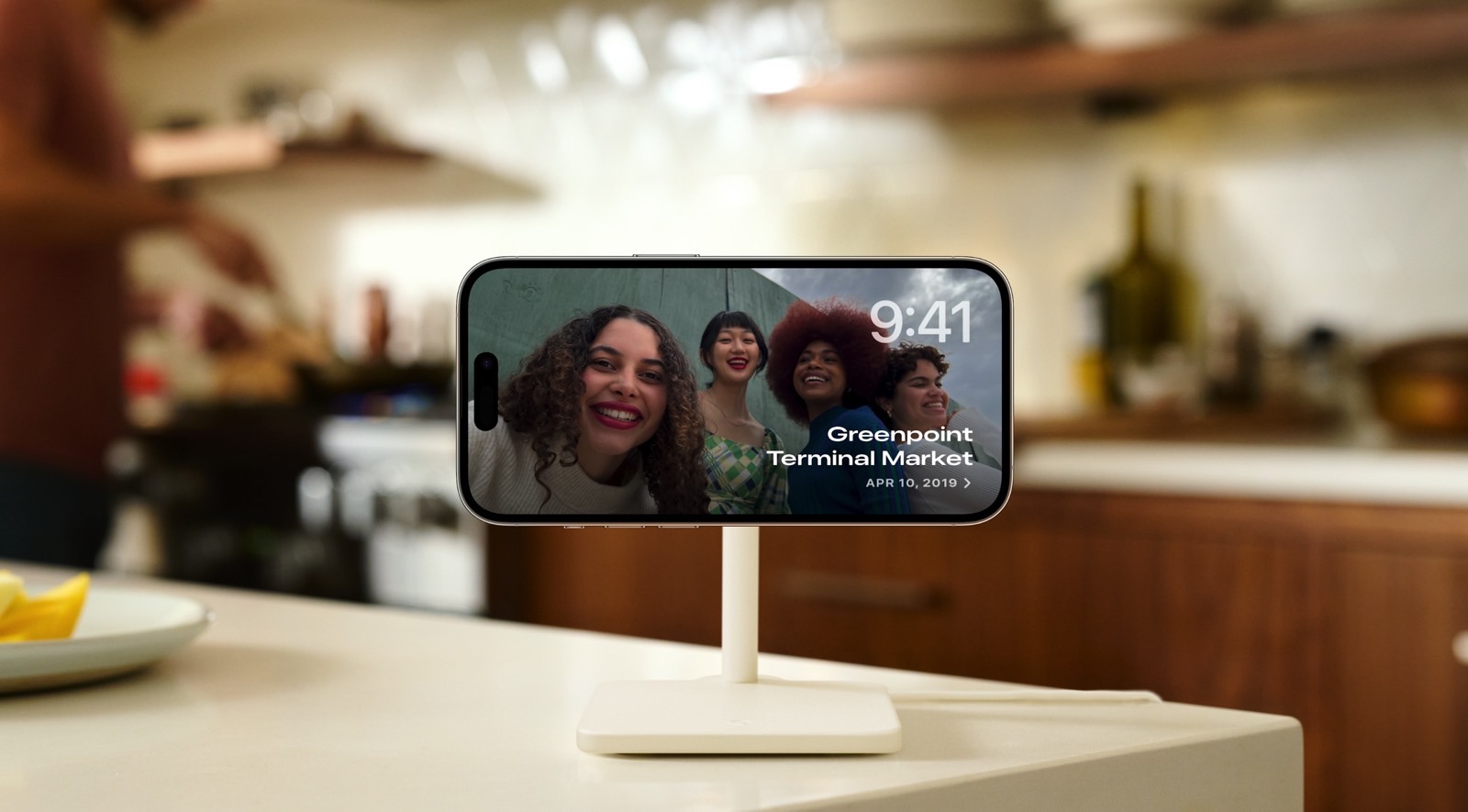 The Always-on display isn't always on
I did mention the Always-on display feature is turned off for my iPhone 14 Pro to save energy. Again, I don't need glanceable information on my iPhone. All it takes is a Face ID authentication to get inside the handset.
But if you are a fan of StandBy in iOS 17, you should know your handset will not show information automatically unless it's one of the iPhone 14 Pros or iPhone 15 Pros.
StandBy will work on iPhones without Always-on display support. You have to tap the screen to see the widgets. Only iPhone users who own one of the 2022 or 2023 Pro models get the Always-on StandBy functionality.
That means, most of the time, your iPhone will be turned off while in StandBy. That's great for the health of the display and the battery. But if it's not always on, it kind of defeats the purpose of StandBy. After all, Apple shows iPhones with displays turned on while in StandBy to prove how awesome the feature is.