Microsoft unveiled its new Bing search engine last week, which integrates OpenAI's ChatGPT chatbot that everyone has been talking about for the past few months. Technically, the new Bing brings over OpenAI's next-gen language model that's more powerful than ChatGPT. It's also customized specifically for search.
Microsoft said it planned to scale the preview to millions of people in the coming weeks and introduce a preview of a mobile experience soon. Meanwhile, the first Microsoft users have received access to the new Bing experience that incorporates ChatGPT search.
According to Windows Latest, Microsoft's new Bing is rolling out to early testers. Microsoft will apparently reach out via email to those selected to get access to Bing.
The blog posted the contents of the email Bing users might receive soon. "We're excited to give you access to an early preview of the New Bing – your AI-powered copilot for the web," Microsoft explains. The company also asks for feedback from users as they start using the ChatGPT Bing experience.
Furthermore, Microsoft notes the mobile experience isn't ready yet. "We don't have a mobile experience ready yet — we are actively working on it and will have it ready soon. Until then, please continue to use the new Bing on desktop and download the Bing app from your favorite app store to ensure you are ready for the amazing experience when the mobile version is ready."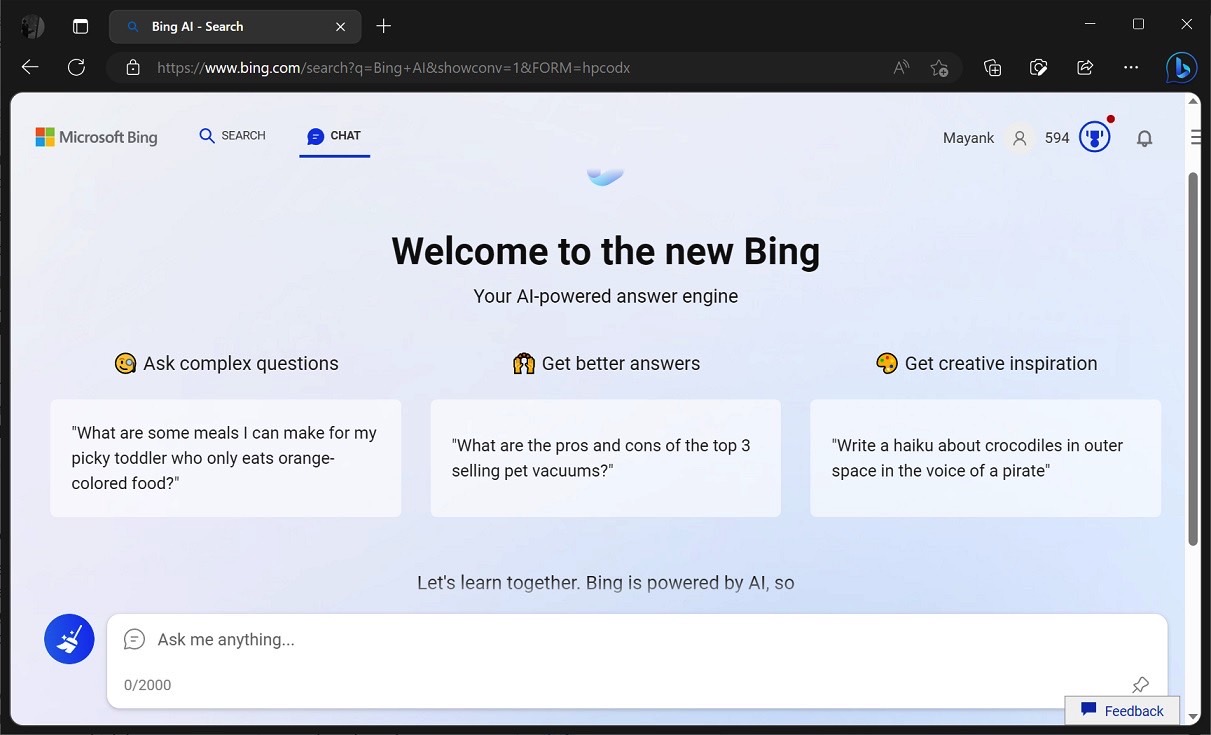 Bing downloads surged on iPhone after last week's press event, but it looks like ChatGPT will not be available on the app initially.
However, Bing users who receive the invite will get a brand-new user interface. Microsoft's search engine will incorporate ChatGPT support, letting users ask complex questions. The chatbot will respond in a human-like conversational manner, just like ChatGPT on the web.
As seen above, the new Bing shows an Ask me anything search bar that lets you input the query. At the top, there are menus for Search and Chat. The former is the traditional search experience that delivers regular link-based results. The Chat menu will include the ChatGPT functionality.
Users who want to experience the new Bing ChatGPT search should go to Bing.com and sign up for the waitlist. They'll receive emails like the one above once Microsoft expands the new Bing rollout to their region.