Mixed reality is a term that refers to experiences involving augmented (AR) and virtual reality (VR). And it's currently associated most closely with Apple. Say mixed reality, and you're likely talking about the so-called "Reality Pro" AR/VR headset that Apple will unveil at WWDC 2023 on Monday. But Meta's Quest 3 is also a brand new mixed reality device, one that Facebook's parent company unveiled just ahead of Apple's big reveal.
Meta's announcement isn't surprising. The company probably wants to have its new headset out before Apple unveils the product that will likely set the tone in the industry in the coming years. But the Quest 3 will probably not be a real competitor for Apple's AR/VR headset.
Meta CEO Mark Zuckerberg teased what can only be the Quest 3 on Instagram. He posted an image of a mysterious object that was filming him and projecting live color video on a screen in the background.
That could only have been the video pass-through mode. That's the mode that will let a mixed reality device let users see the world around them and potentially project digital images on top of the real world.
That said, the Quest 3 headset will continue to look just like any regular VR headset. We're looking at goggles that cover both eyes. Overall, the device should be lighter and thinner than the Quest 2. Meta says it's 40% slimmer than the predecessor.
A strap made of fabric replaces the previous model's plastic. And you won't have to tether the Quest 3 to any computer. The mixed reality device will deliver a wireless experience.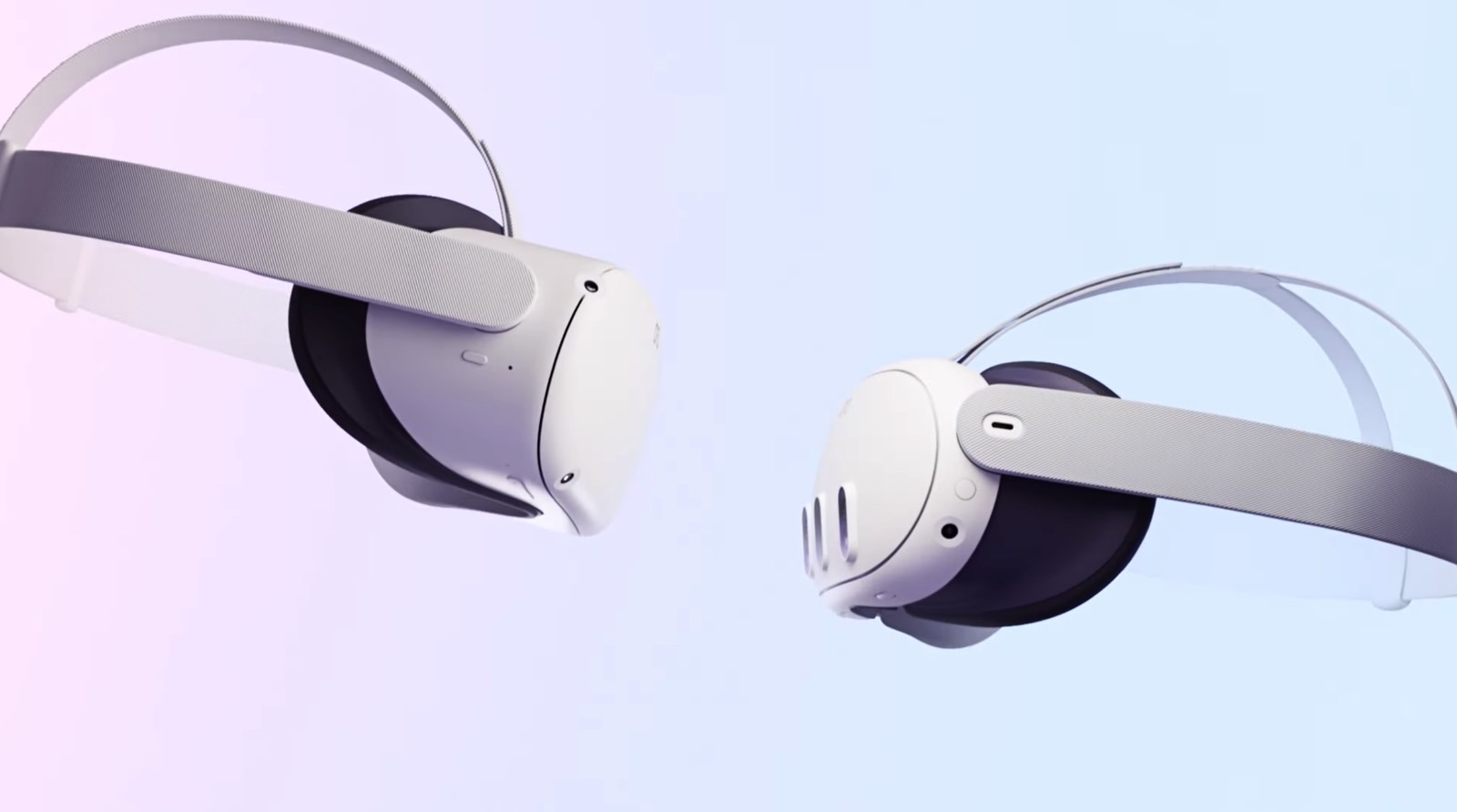 The device will feature a slightly modified design compared to its predecessor. You'll see three vertical pill-shaped sensor areas on the front. The left and right ones pack color cameras that support the video pass-through mode and standard cameras. The Quest 3 won't have face-tracking or eye-tracking features that remain exclusive to the Quest Pro.
The sensor in the middle features a depth sensor that will help the headset identify objects in your vicinity. Comparatively, the Quest 2 had no depth sensor and only featured one non-color camera.
The Quest 3's lower sides feature tracking cameras. You'll find a volume rocker on the bottom. That's also where the wheel that adjusts the distance between your pupils sits. On the side, there's a power button and USB-C port.
You also get two remotes with the Quest 3, just like its predecessor. The Touch Plus controllers are similar to the Quest Pro version, but they don't have large rings on top or cameras.
When it comes to performance, the Quest 3 will run on Qualcomm's Snapdragon XR2 chip. That's hardly a competitor to Apple's M2 processor that will reportedly power the Reality Pro design. But it should improve performance significantly. We're looking at more than twice the GPU performance as the Quest 2. The chip will also power Meta's "highest resolution display and pancake optics to make content look better than ever."
Unsurprisingly, Quest 3 will cost more than its predecessor. When it's released this fall, it'll have a price that starts at $499 (the 128GB variant). But that's still a much better price than the $3,000 rumored price tag for Apple's upcoming Reality Pro headset. You can't really make a one-to-one comparison, though.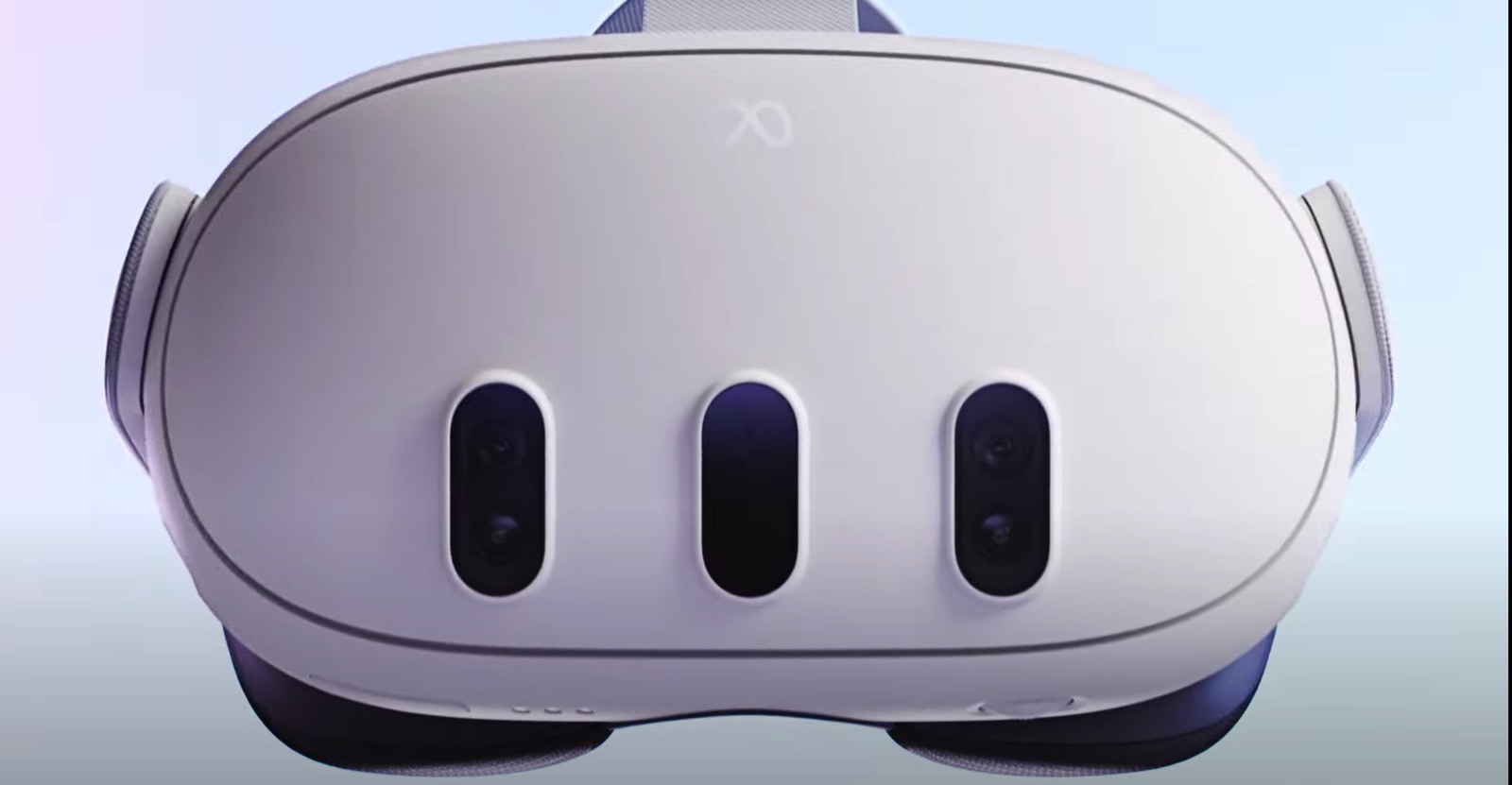 Apple's Reality Pro headset should offer more sophisticated features thanks to that extra power. Rumors say that the Reality Pro will have access to iPad apps and feature about a dozen cameras to track the user's environment. That opens the door to a wide range of possibilities. Meanwhile, the Quest 3's main focus will be gaming, including mixed reality experiences that take into account the user's surroundings.
With all that in mind, Apple's Reality Pro and the Meta Quest 3 might not necessarily be direct competitors. At least not according to CCS Insight's Leo Gebbie:
We do not expect that Meta and Apple will be competing for the same share of the market for the foreseeable future. Apple's offering is rumored to be extremely expensive, meaning that more affordable devices like the Quest 2 and Quest 3 may stand out as people look to take the leap into virtual worlds. In fact, the buzz generated by an Apple headset could actually boost interest in Meta's devices and benefit sales of Quest headsets.
The analyst also speculated the Apple vs. Meta rivalry might lead to a dynamic similar to the smartphone market. Apple will dominate the high-end market, while others will fight for market share at the low end. Meta will be one of those players, with the 128GB Quest 2 dropping to $299.99 on June 4th.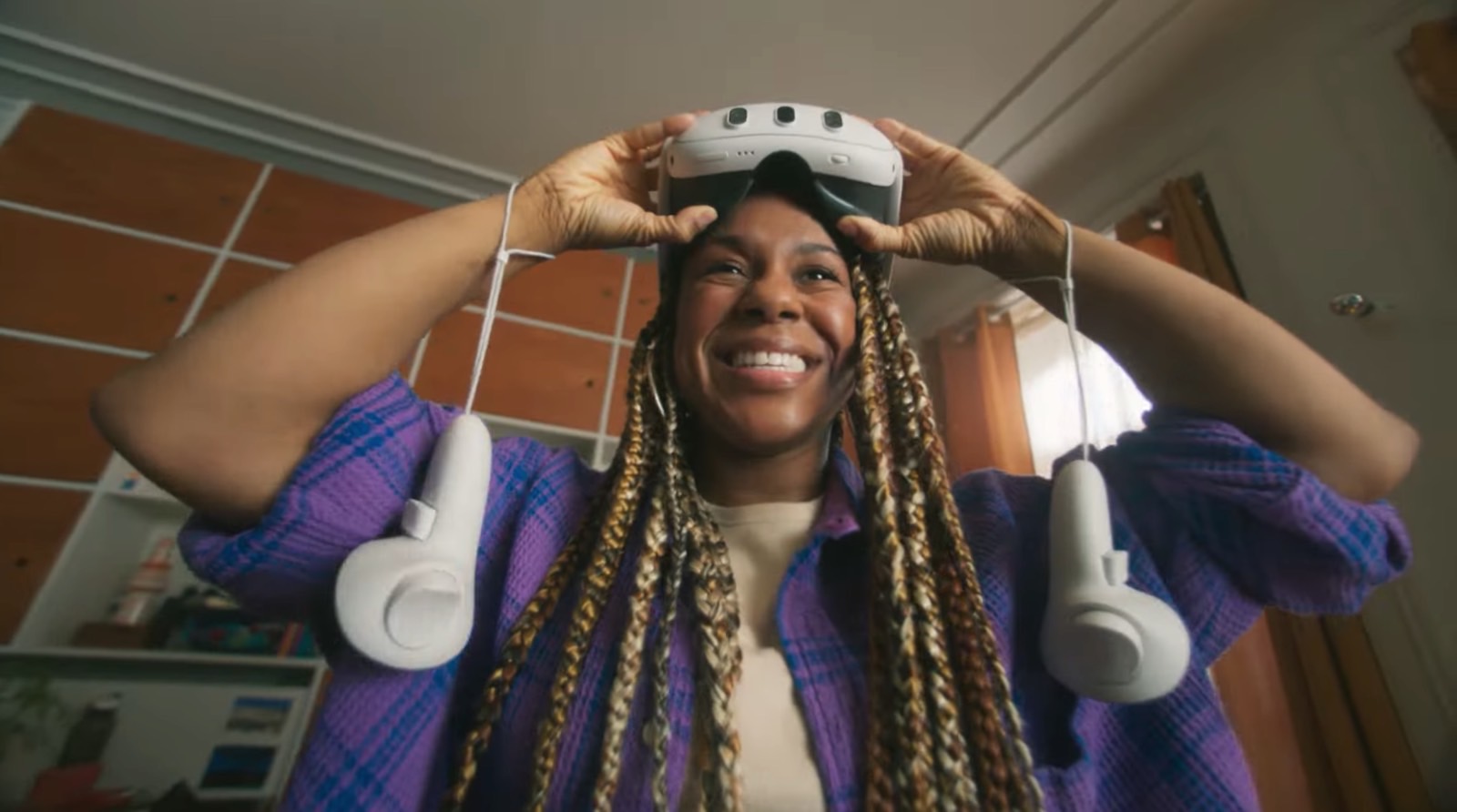 Meta did not reveal a release date for Quest 3, but said it'll announce more details on September 27th at Meta Connect.
Here's Meta CEO Mark Zuckerberg's post announcing the new Meta Quest 3: