Apple is an expensive brand. There's a lot to consider when you are planning to buy an iPhone, a Mac, or an iPad. Although some products might scare you off their price tags, there are several options for those planning to start their journey in the company's walled garden.
The M2 Mac mini, for example, is the perfect gadget for those planning to buy their first Mac without spending over $1,000.
Yesterday, the company unveiled the M2 version of the Mac mini – with an M2 Pro variant – and the high-end MacBook Pro with M2 Pro and M2 Max processors. What made these announcements so exciting is that the Mac mini has never been so powerful with such a reasonable price.
When Apple released the M1 Mac mini, its starting price was $699. Now, a better processor with improved internal specs costs $100 less. And if you are a student, you can get this machine for $499.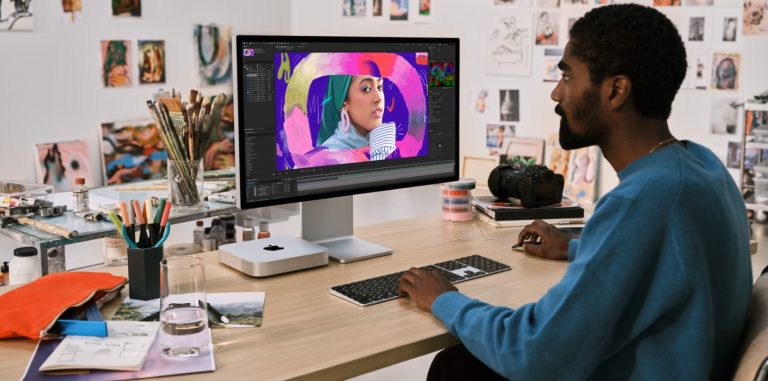 The Mac mini with M2 features an 8-core CPU with four high-performance cores and four high-efficiency cores and a 10-core GPU. It also has two Thunderbolt 4 ports and support for up to two displays. The entry-level option comes with 8GB of RAM and 256GB of SSD storage.
There is one catch. You need to own a mouse, keyboard, and display already, or buy them separately. That said, if you are a desktop user, you can take advantage of your existing peripherals with a Mac mini. This computer will be more than capable of handling your everyday tasks and editing workflows, and it will be updated for years to come.
This Mac also offers plenty of ports, and users that need more can also opt for the M2 Pro option or even consider last year's Mac Studio.
More than that, choosing the M2 Mac mini is a way for first-time buyers to experience the macOS ecosystem, which has major updates every year, easily integrates with other Apple devices, and is much more secure than Windows 11, where most malware is found.
The new M2 Mac mini will be available to customers starting next week.