A recent report claimed that Apple's main focus this year is the first-gen mixed reality headset, which requires additional help from other hardware and software departments. As a result, Apple won't bring significant updates to various core products this year, including Macs, AirPods, Apple Watch, and iPad. But other reports say that Apple is working on a cheap $99 AirPods "Lite" variant that would compete against similarly priced earphones from competitors.
Current-generation AirPods sometimes go on sale for $99, as you can see in our guide on the best AirPods deals. But Apple has never offering AirPods with an MRSP under $100.
The cheaper AirPods Lite won't launch this year, according to Ming-Chi Kuo. The often-reliable Apple insider says that Apple is indeed working on new AirPods products, but the company won't launch them until the second half of 2024 at the earliest. In addition to the $99 AirPods, Kuo also mentioned new AirPods Max headphones set to launch next year.
Kuo routinely sources his Apple-related information from component makers in Asia that are part of Apple's supply chain. For the new AirPods information, Kuo mentions Hon Teng, a Hon Hai/Foxconn Group subsidiary that will reportedly take over AirPods assembly from Goertek. Kuo says that the deal will "bring significant benefits" to the company.
In this context, Kuo notes Apple's purported plans for the near future. The next-gen AirPods will supposedly start shipping in the second half of 2024 or the first half of 2025. The analyst mentions the more affordable AirPods model, citing a target price of $99 for the "AirPods Lite" earphones.
Furthermore, Apple should also update the AirPods Max in 2024 or 2025.
Kuo doesn't provide any specifics about either product at this time. And he doesn't refer to the cheaper earphones as AirPods Lite. That doesn't seem like an actual name that Apple would use for AirPods, considering the current naming structure.
Instead, the new entry-level model may simply replace Apple's 2nd-generation AirPods. In that case, they would simply be called "AirPods."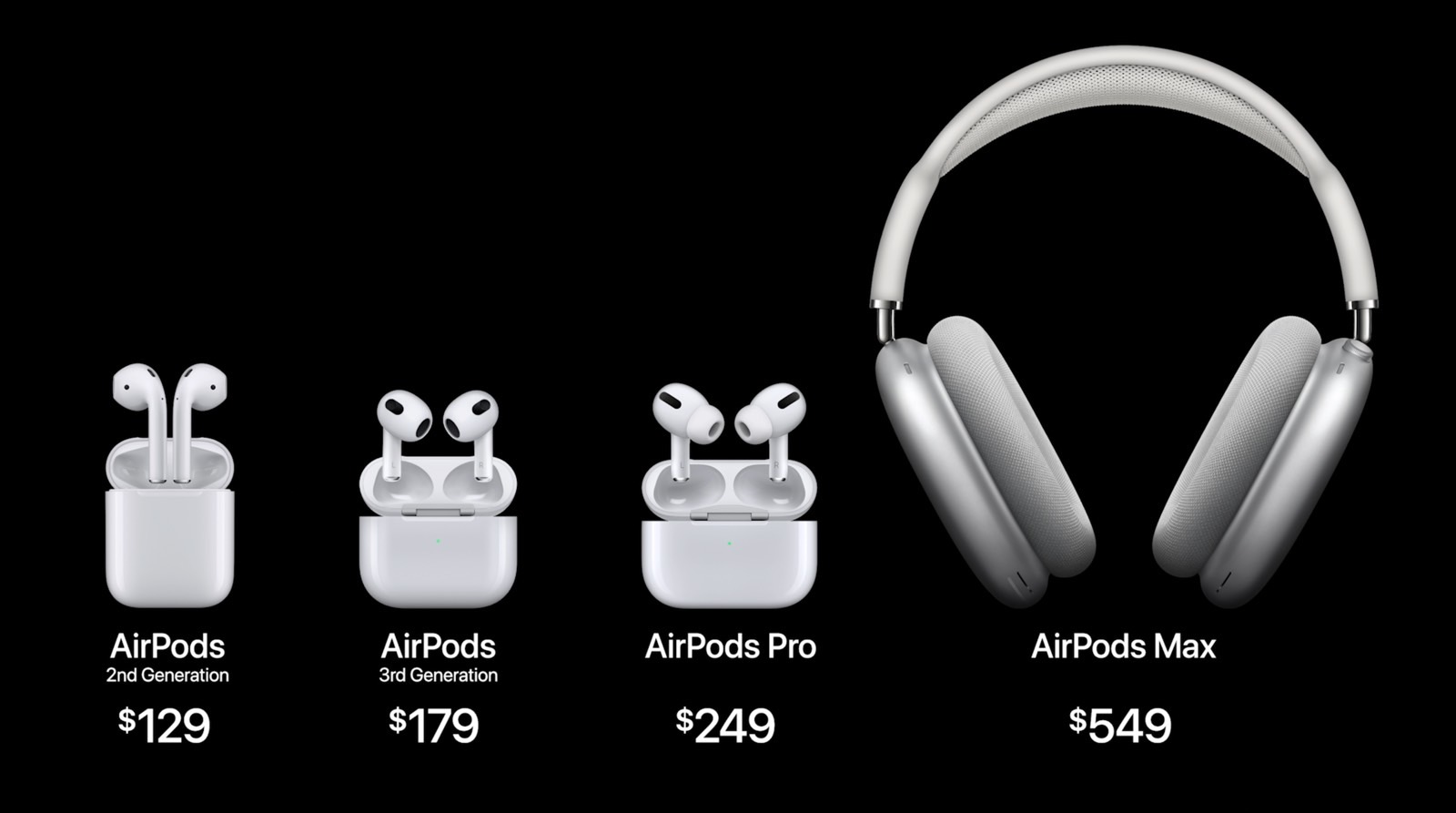 That said, the 2024/2025 release window makes sense for this product line. Whether the reports detailing the development issues with the AR/VR headset are accurate, it looks like Apple doesn't plan any significant AirPods updates this year.
Apple updated the AirPods Pro just last fall, and it's selling various AirPods generations in stores. The cheapest model costs $129, which is $30 more expensive than the rumored AirPods Lite price.
The AirPods Max hit stores in December 2020, so they might look like they need an upgrade. But they're also Apple's most expensive AirPods, a high-end product that doesn't necessarily need frequent refreshes.
The AirPods represent one of the most successful products Apple has ever made. They continue to sell well despite not getting annual updates. And the price range already ensures there's an AirPods model for every wallet. Not to mention the frequent deals on AirPods from Amazon and Walmart that can cut the price significantly.