Animoji are great. Animoji are amazing. However, to use them you need two things: an iPhone X, and the iMessage app. That's right — there's no way to play with Animoji unless you do it inside the default iPhone messaging app, as Apple did not make a standalone Animoji app for it.
However, a developer created the standalone Animoji app you want right now. The good news is that it's already available for download and you can install it on your iPhone X right away. The bad news is that it's not the App Store download you're used to.
Using private APIs that aren't available to developers, which means Apple will never approve the app, developer Simon B. Støvring came up with an Animoji app that lets you record Animoji videos of up to 20 seconds, and it all happens outside of iMessage.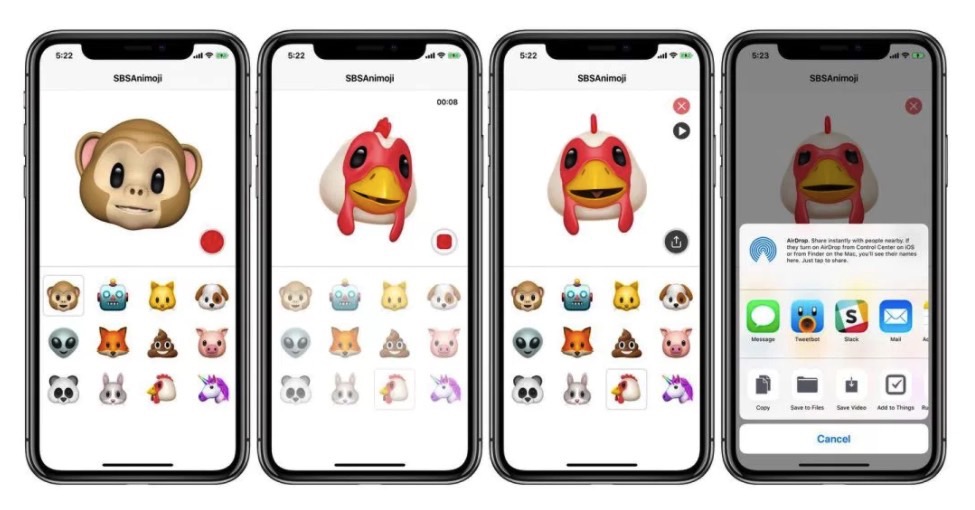 The application is called SBSAnimoji and can be downloaded right now from Github. Yes, this isn't your regular App Store download because Apple would surely ban SBSAnimoji from the App Store. And considering there's no jailbreak for the iPhone X right now, there's no other way to install the standalone Animoji app on the iPhone X right now.
One definitely could. pic.twitter.com/67Ju1N3vCY

— Simon B. Støvring (@simonbs) November 5, 2017
As 9to5Mac explains, you'll have to register a free Apple developer account so that you can sideload the SBSAnimoji app. If that's something you want to do, then check out this post for a step-by-step tutorial.
Once everything is set up, you can create your own Animoji karaoke or Animoji movies videos.