Remember Project Treble? Remember how it was going to be a brilliant solution that finally addressed Android's terrible fragmentation problem? Well, we have an update on the status of Android's fragmentation fix: it still isn't doing anything at all. Android Pie was first released to the public nearly four months ago and according to Google's official Android version distribution data, it's currently in use on 0% of active Android devices. That's not a typo. Meanwhile, according to fresh estimates from analytics firm Mixpanel, iOS 12 adoption topped a whopping 75% this week after just three months of availability.
So, to recap, it has taken iOS 12 about three months for adoption to top 75% and it has taken Android Pie about four months for adoption to reach… 0%.
Trust us, we're far more tired of writing about Android fragmentation than you are of reading about it. But this issue is real, and it absolutely is a problem. Hardcore Android fans might shrug it off, which is fine since they typically upgrade to new smartphones each year. Fragmentation doesn't impact them, because their smartphones are almost always new and current. As evidenced by Google's own Android version distribution data, however, these people make up an imperceptibly small portion of the global Android user base.
Look at the data today and you'll see that the most widely used version of Android right now is Android Nougat, which is from 2016. Marshmallow from 2015 and Oreo from 2017 are about even. Android 9.0 Pie from 2018 is nowhere to be found — according to a note beneath Google's chart, "any versions with less than 0.1% distribution are not shown." Ouch.
Meanwhile, Apple announced that iOS 12 adoption had surpassed 50% after about a month back in October, and here are Mixpanel's current estimates: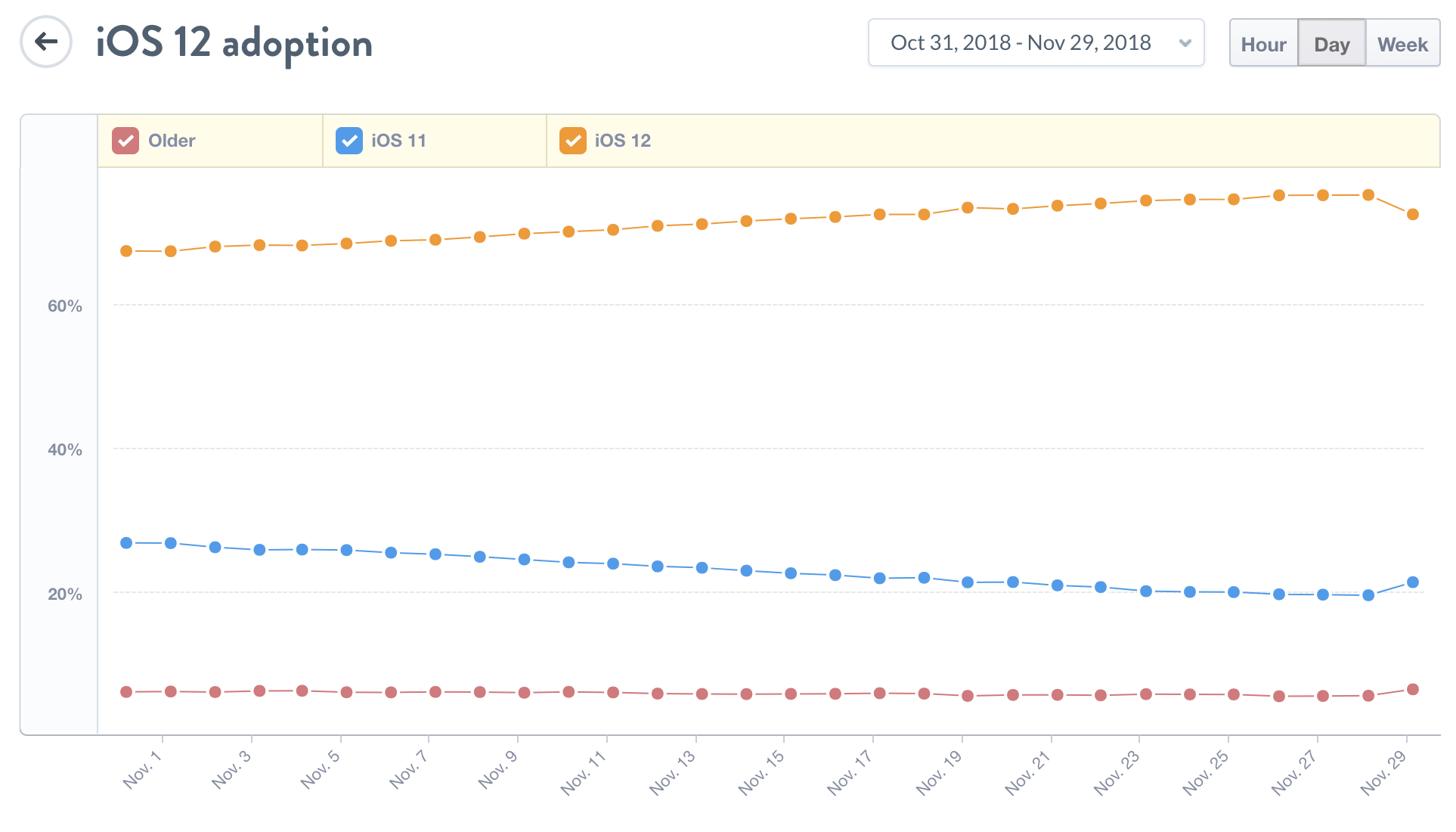 That means roughly 75% of iOS device users out there have all of the latest and greatest features Apple has baked into its new mobile OS. They also have all of the security patches and bug fixes that came with iOS 12. Meanwhile, roughly 0% of Android users can make the same claim about Google's mobile OS.
Project Treble seems like a smart solution to Google's fragmentation. First introduced in Android Oreo, Treble separates core Android code from all the little tweaks and additions made by vendors. This way when an Android update is released, smartphone makers theoretically don't need to do anything to their own tweaks, since the update only applies to Android's core code.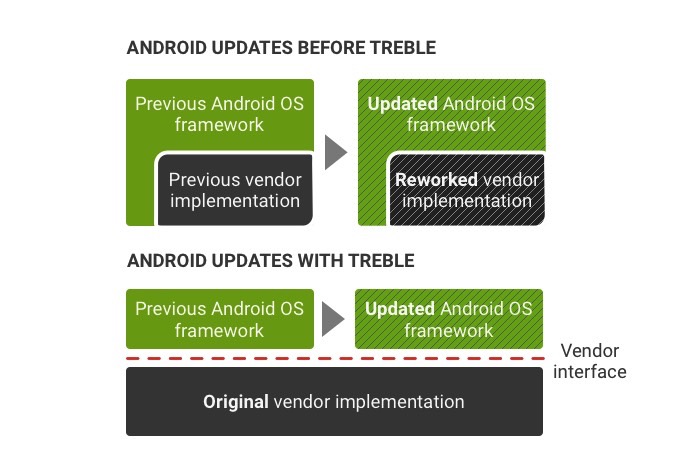 It seems smart indeed, but so far it seems entirely ineffective because this fragmentation fix hasn't accomplished a thing. Will Project Treble continue to be useless down the road? Things aren't looking very promising right now, but we're hopeful that changes. Android users deserve to have access to the latest and greatest available features, just like iOS users. Making them wait a year, or two, or even three is unfair.