Truth be told, we're a little saddened by the recent realization that Apple's next-generation iPhone 7 and iPhone 7 Plus won't launch in that stunning new blue-gray color we've seen floating around. Seriously… how ridiculously hot does this blue iPhone 7 Plus look on video? Word on the street is that Apple at least toyed with the idea of releasing a blue-gray iPhone 7, so perhaps it will revisit the possibility at some point in the future. Until then, it looks like Apple fans have not one but two brand new colors to look forward to when the iPhone 7 and iPhone 7 Plus are unveiled later today.
In the meantime, a new leaked photo might have just given us out first look at one of two new colors coming to the iPhone 7.
DON'T MISS: All the reasons Apple's 'boring' new iPhone 7 will be its most exciting iPhone ever
With just hours to go before Apple takes the wraps off of its next-generation iPhone 7 and iPhone 7 Plus, you had to know that one last wave of leaks and rumors would hit the web. Most of the rumors we've seen on Wednesday morning have just rehashed things we already know, but one in particular is definitely worth checking out before Apple's big event kicks off.
A handful of recent reports have suggested that Apple's new iPhone 7 and iPhone 7 Plus will be made available in two new colors this year. In addition to silver, gold and rose gold, Apple supposedly has two new shades of black in store. The first is expected to basically be a darker Space Gray, but the second is rumored to be a glossy "piano black" color unlike anything we've seen on an aluminum iPhone.
Now, a new leaked photo may have given us our first ever look at the new iPhone 7 color.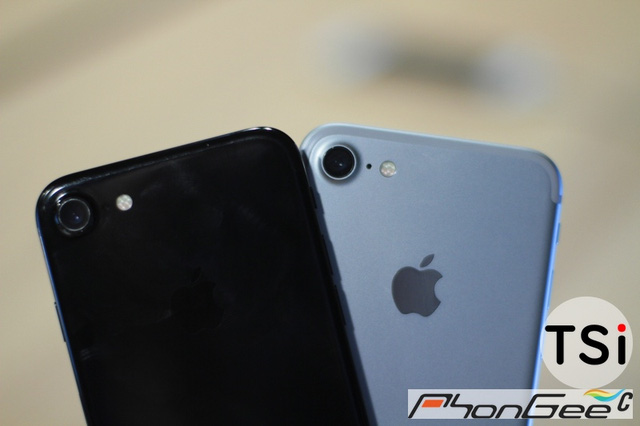 Published on Wednesday morning by a Vietnamese gadget blog called TechSign.in, the photo supposedly shows Apple's new iPhone 7 in a glossy black finish. In addition to the new color seen in the photo, the blog says that Apple's new iPhones will feature a redesigned flash array with four LED bulbs. Of note, this is the second time this claim has been made.
Apple's new iPhone 7 and iPhone 7 Plus will be unveiled during a press conference on Wednesday and they're expected to go on sale beginning next Friday, September 16th.