Looking to buy an iPhone this fall? Apple's got you covered. The company just announced a couple of hot new handsets that will start selling shortly, and made various changes to its lineup. Gone is the iPhone 6 and iPhone 6 Plus, but that's not necessarily a bad thing. Instead, we've got a bunch of new and new-ish iPhones to choose from, including the iPhone 7 series, iPhone 6s series, and the iPhone SE. Even better, these devices are priced from under $399 all the way up to $969. Just find the right one for you.
DON'T MISS: iPhone 7 release date announced: Preorders start Friday, release on September 16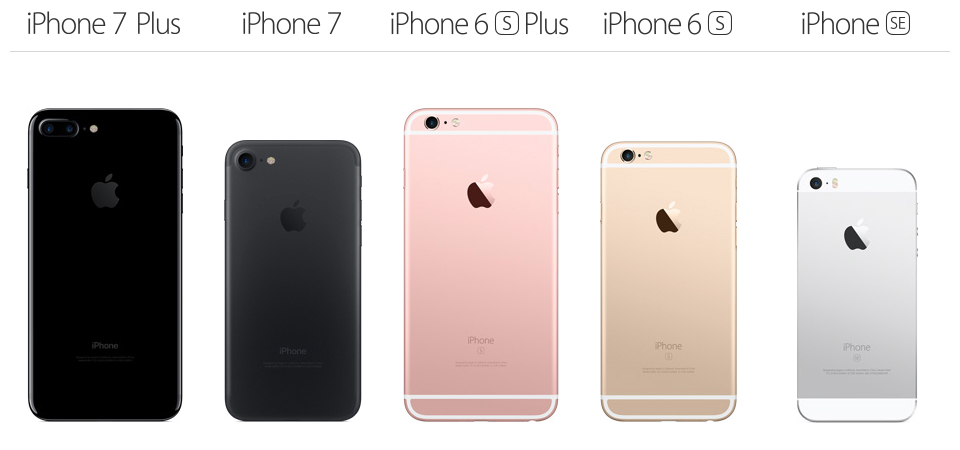 iPhone SE
The great thing about the iPhone SE is that it's practically an iPhone 6s tucked inside a smaller form factor. It's a lot more powerful than the iPhone 5s it replaced and even more affordable.
16GB iPhone 5s: $399
64GB iPhone 5s: $449
iPhone 6s and iPhone 6s Plus
The iPhone 6s comes now in a 32GB version that we could have used last year. The good news is that the 128GB option is $200 cheaper than what it used to cost. Oh, and make no mistake, the iPhone 6s is still a beast of a phone. It's faster than 2016 flagships and very popular with buyers.
32GB iPhone 6s: $549
128GB iPhone 6s: $649
32GB iPhone 6s Plus: $649
128GB iPhone 6s Plus: $749
iPhone 7 and iPhone 7 Plus
The iPhone 7 is Apple's latest and best iPhone to date. If budget allows it, go for a new smartphone rather than an older generation device.
32GB iPhone 7: $649
128GB iPhone 7: $749
256GB iPhone 7: $849
32GB iPhone 7 Plus: $769
128GB iPhone 7 Plus: $869
256GB iPhone 7 Plus: $969
Price comparison at a glance
If your budget will dictate your next iPhone purchase, here are all the iPhone models Apple currently sells in stores, from the cheapest model to the most expensive ones. Mind you, these are full prices. Your carrier or electronics retailer of choice may have better deals from time to time.
$399: 32GB iPhone SE
$449: 64GB iPhone SE
$549: 32GB iPhone 6s
$649: 128GB iPhone 6s, 32GB iPhone 6s Plus, and 32GB iPhone 7
$749: 128GB iPhone 6s Plus, 128GB iPhone 7
$769: 32GB iPhone 7 Plus
$849: 256GB iPhone 7
$869: 128GB iPhone 7 Plus
$969: 256GB iPhone 7 Plus