A month ago, Apple unveiled its latest software innovations across all platforms, with iOS 12 being the most important announcement that came out of WWDC 2018. The focus on improved quality and speed was crystal clear, but iPhones and iPads are still getting a bunch of new features. In fact, Apple didn't even even bother tell us about one of the coolest features coming to iPhones at the event, choosing to wait a while longer. That feature is now built into the latest iOS 12 beta release. But sadly, most people won't be able to try it just yet.
There are plenty of reasons to install iOS 12 beta 3 right now (or its public beta equivalent). The operating system is a lot more stable than you'd think, and you can smoothly run iOS 12 on your daily iPhone or iPad without any problems. Yes, there are bugs, and bugs should be expected with any software, especially if it's in beta. But the iOS 12 beta is a lot better than other iOS betas. Plus, it can make your iPhone or iPad faster than iOS 11 ever did.
But even if you install iOS 12 beta 3 on your daily driver, you won't be able to take advantage of the new Apple Maps experience unless you live in San Francisco.
Old vs New Apple Maps pic.twitter.com/2Fps0NvefJ

— Ryan Jones (@rjonesy) July 3, 2018
Quietly unveiled a few days ago when just one tech reporter was given inside access to an extremely secret four-year Apple project, the new Apple Maps is supposed to deliver a much better experience than Apple's regular Maps product. Apple is redesigning the app from the ground up, adding new features that are intended to turn Apple Maps into the Google Maps competitor we always wanted.
However, Apple won't be ready to roll out the update around the world at the same time, and that's why it's starting with the Bay Area.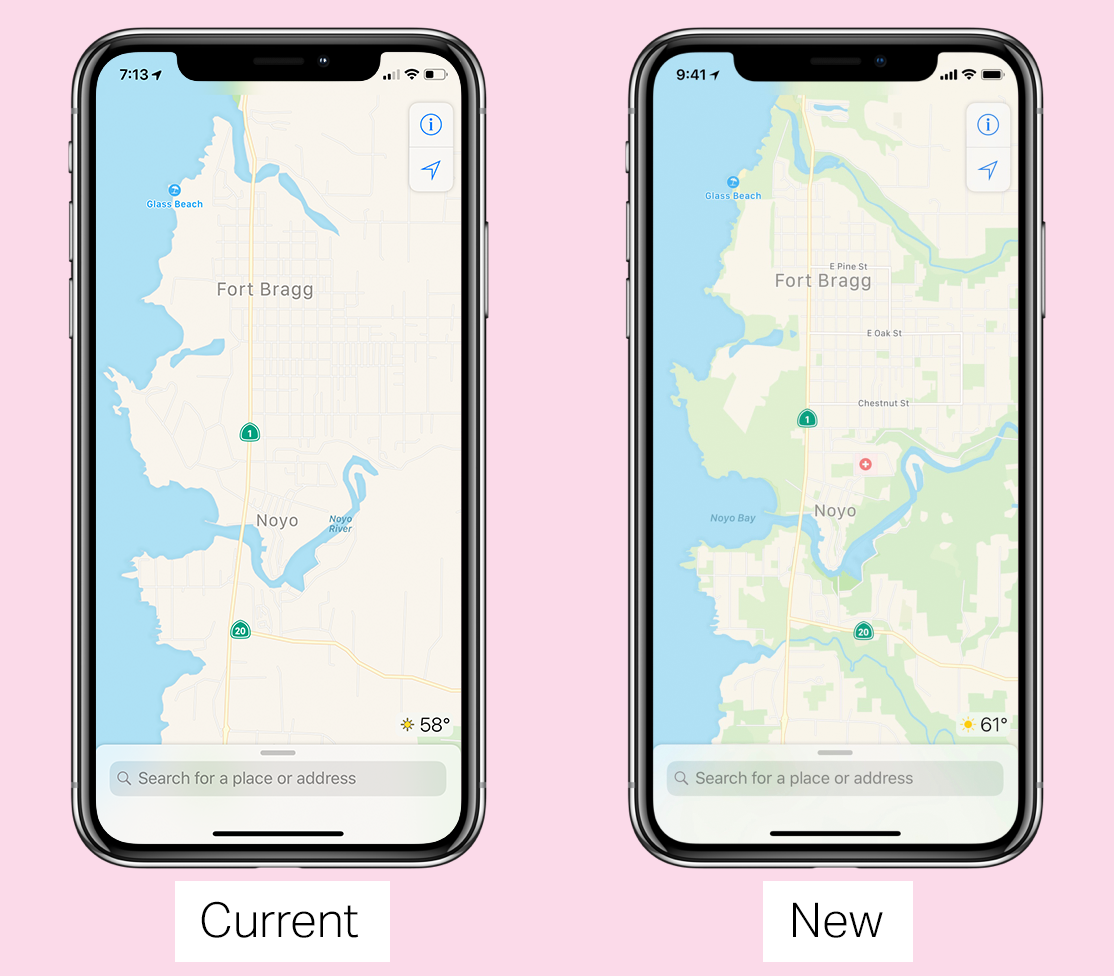 While you'll undoubtedly notice the improvements if you're running iOS 12 beta 3, the full Apple Maps redesign isn't in place yet, as Apple is trying not to confuse its users. Instead, the new Apple Maps is stitched right into the old one for the time being — you should read TechCrunch's report on the new feature if you want to know exactly what changed.