Google Chrome is one of the most popular browsers available. But if you are an Apple fan, one of the many reasons why you've chosen a product from the Cupertino firm is possibly due to its privacy standards. That said, if you have an iPhone, Mac, or iPad but you're still using Google Chrome, you should know that your privacy could be at risk.
A former Google employee in 2022 created a comic book-like website called Contra Chrome. He explains how Google – and Chrome – access all your browse history by making you a data profile so it can ultimately sell your profile online and also sell you precise ads.
At one point in his cartoon, he properly explains what happens when using Google Chrome: "For the everyday user, the Chrome browser, therefore, resembles a two-way mirror. You think you are browsing the web, when in reality, Google and others are browsing you – – extracting your experiences without your awareness, your knowledge, or your consent."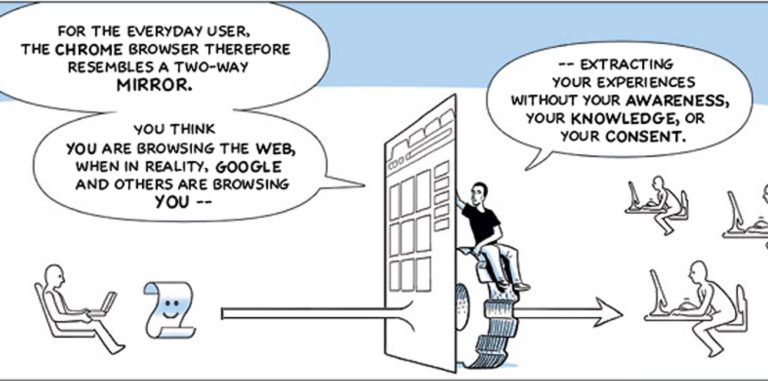 How can I protect myself from Google and its Chrome browser as an Apple user?
While it's impossible not to be tracked online, as we often are on social media, consuming videos and sharing content online with our friends, there are things we can do to minimize how much of our data is handled for free.
By using Safari, Apple's Mail, iMessage, and other Apple-made products, users can be assured that everything is processed on the device, meaning your data does not leave your iPhone, iPad, or Mac. But, explicitly talking about Safari, there isn't much you can do once you start using Google products, such as Gmail, Google Search, etc.
Apple users can rely on other third-party apps, such as DuckDuckGo. By using this privacy-first browser, it turns off trackers, brings incognito searches by default, and makes it harder for companies to track your online presence.
Last but not least, Apple also offers end-to-end encrypted backups, Ask Tracking Transparency policy, sign-in with Apple, hide your e-mail when subscribing to a website or social media, and more privacy features.
Wrap up
At the end of the day, it's impossible not to be tracked online, but you can protect at least some of your data by using Apple devices and services.
You can find Contra Chrome's website here.