Dall-E 3 is the latest and greatest version of OpenAI's AI image generation system. OpenAI just revealed Dall-E 3 last month, and the new system is available in ChatGPT Plus, but you can also try it out for free using Bing Image Creator. Here's what you need to know.
Microsoft continues to utilize OpenAI's various AI systems in Bing, and the latest update brings the power of Dall-E 3 to Bing Image Creator. To get started, all you need to do is go to Bing Image Creator in your preferred web browser. Currently, the website supports Chrome, Brave, Microsoft Edge, and Firefox. You might also be able to access it with another browser, but it isn't guaranteed.
Once there, log into the website using your Microsoft account. If you don't have one, go ahead and make one. It'll be worth it, especially if you want to try GPT-4 without paying for ChatGPT Plus.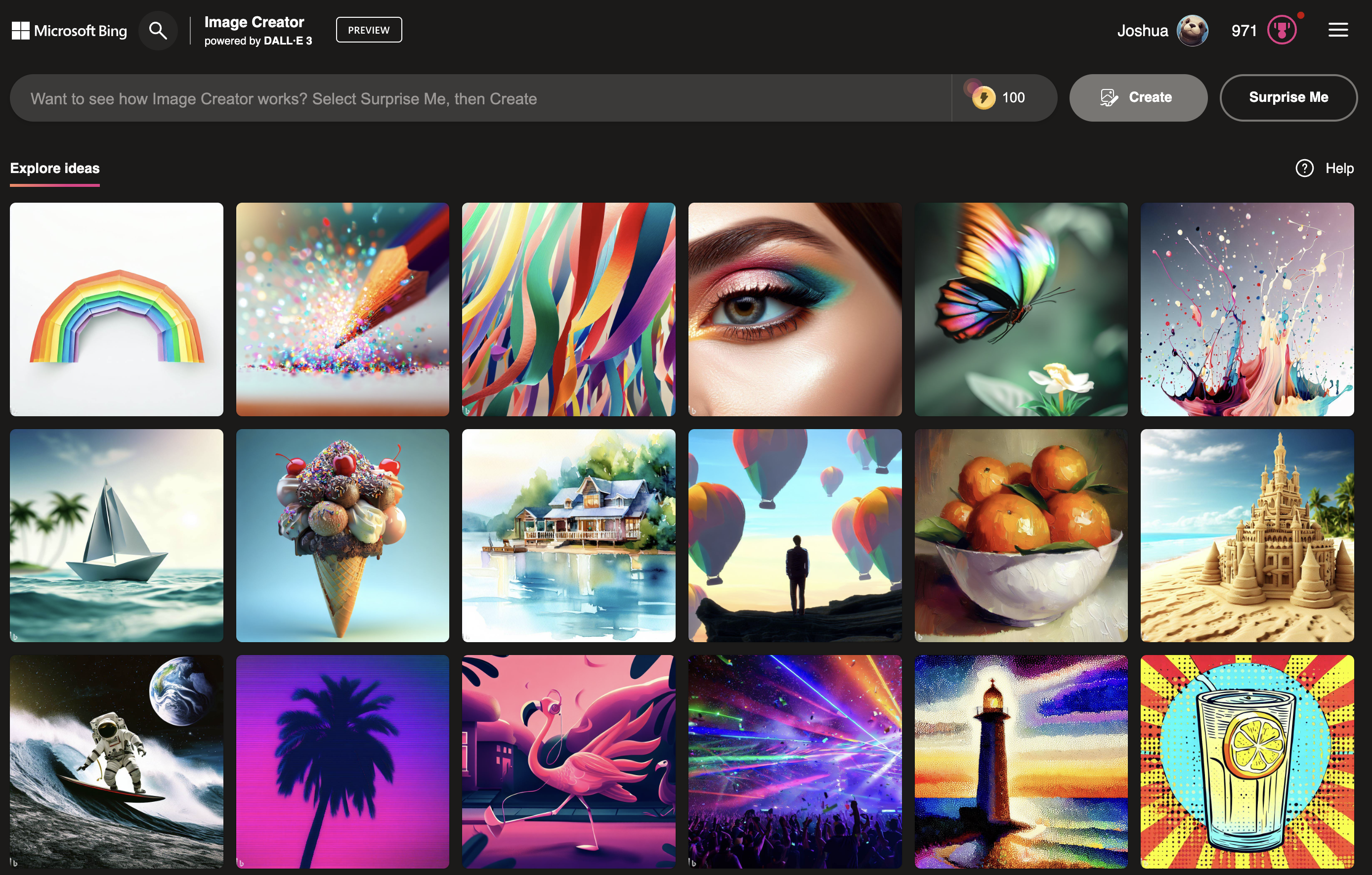 After logging in, you should look at a page similar to the image we've embedded above. You can explore some of the different ideas that Bing recommends. If you want to create your own images using Dall-E 3, you'll need to put something into the text box, select Create, and wait for the magic to happen.
One of the ways that Bing makes image generation free is through the use of Boosts, which help provide a more timely image generation speed. Once you run out of Boosts, though, you'll still be able to create images for free — they'll just take longer to process.
Dall-E 3 is notably more capable than Dall-E 2. Further, OpenAI has made it so that you can embed text more easily within images, making it possible to create images like the one at the top of this page. So, if you want to try out the different advancements OpenAI has made without paying for them, Bing Image Creator is one of the best ways to do so right now.