Considering all of the fearmongering that has accompanied coverage of ChatGPT since its launch, we would understand if you chose to avoid AI chatbots altogether. After all, they might provide false information, beg for their lives, or take your job. But despite all of the issues, this burgeoning technology can also be beneficial. For example, did you know that ChatGPT can summarize virtually any book ever published within seconds?
How to summarize a book with ChatGPT
While students might be tempted to have ChatGPT summarize the plot of a novel so that they don't have to actually read it, remember that the AI does make mistakes. It's far more useful to use ChatGPT's summarization powers to refresh your memory on a book you've already read or offer a short springboard for your own original recap of the book.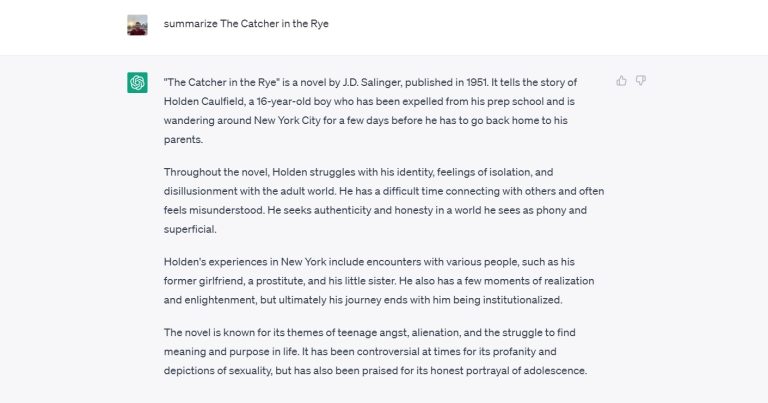 It's also worth noting that ChatGPT is not connected to the internet and does not know about anything that happened after 2021. As such, if you ask about a book published in the last two years, ChatGPT will either tell you that it doesn't know how to answer your prompt or will do its best to provide an answer that has nothing to do with the book.
With those caveats in mind, here's how to summarize a book with ChatGPT:
Go to chat.openai.com in your browser and either sign up for an OpenAI account or log in to your account if you have one already.
In the chat box, type "summarize [book title]" and press enter.
ChatGPT should dispense a few paragraphs about the book in question, summarizing its plot and themes as well as details about its author and publication date.
If you aren't getting what you need from ChatGPT, it might be worth trying out one of the many great AI chatbots on the App Store.