Whether or not we're still talking about ChatGPT in a year remains to be seen, but right now, the generative AI chatbot is all the rage. You've probably already used ChatGPT on OpenAI's website, but did you know that you can bring ChatGPT with you anywhere you go? Ever since ChatGPT launched last November, developers have been incorporating the AI into their apps. Here are five of the best ChatGPT iOS apps currently on the App Store.
1. Perplexity iOS ChatGPT app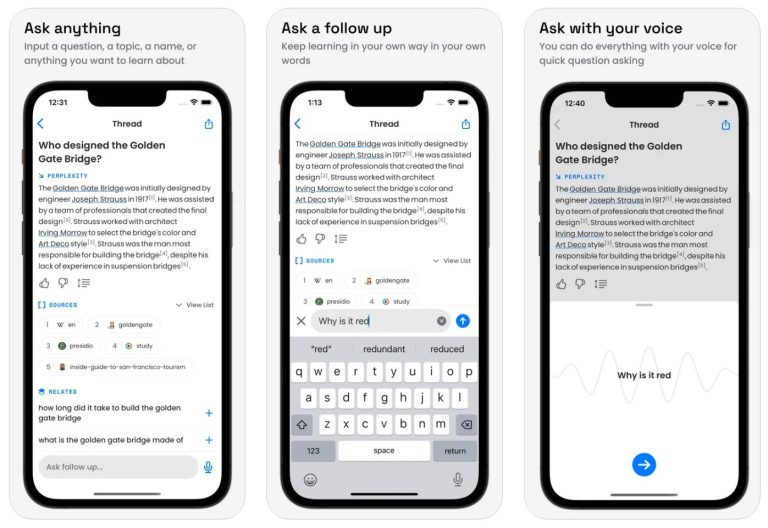 One of our favorite conversational AI apps is Perplexity. While the app is built on the language model that powers ChatGPT, you don't need an account to use Perplexity. The app also does an admirable job of sourcing its answers and providing prominent links to the sites it's pulling information from. It also offers helpful follow-up prompts to your initial question and has the most attractive interface of any AI search engine. Plus, it's totally free.
2. AI Chat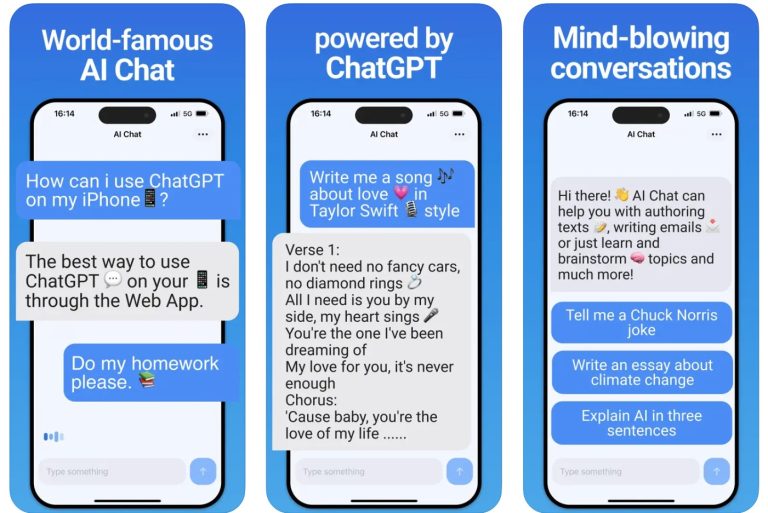 The second most rated app on this list is AI Chat, powered by the GPT-3.5 Turbo language model. Although it's one of the most straightforward AI apps on the App Store, that could work in its favor, depending on what you're looking for. The interface is similar to Apple's Messages app, so you'll be right at home while conversing with an AI.
In order to unlock all of AI Chat's premium features, you'll need to pay for a $19.99 monthly subscription, but all of the remaining apps offer in-app purchases.
3. Chat with Ask AI
Chat with Ask AI is currently the most popular productivity app on the App Store, beating out Gmail, Outlook, and Google Drive. The app is powered by OpenAI's GPT-4 language model, but the developers say Ask AI offers "an improved chatting experience." The app features a share button that makes it easy to share the answers Ask AI provides. You can even share the answer as a video so your friends can watch the answer in real-time.
In order to unlock more detailed answers, a higher word limit, longer conversations, and no ads, you'll have to pay $4.99 a week or $39.99 for a lifetime subscription.
4. Genie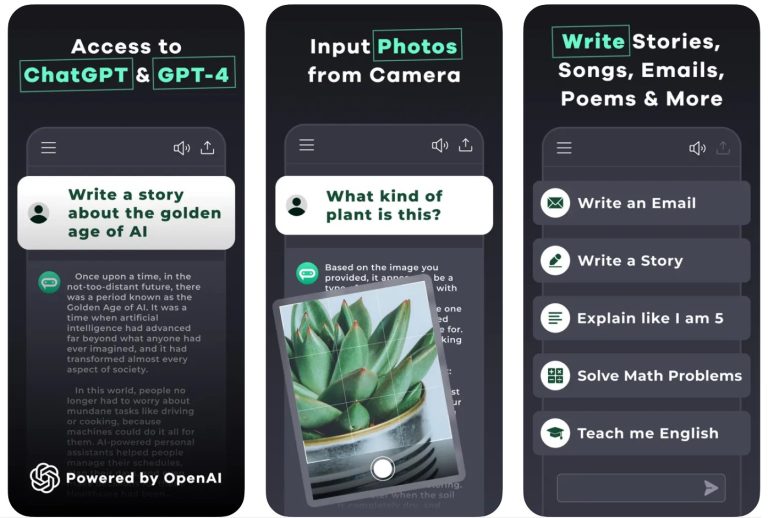 UPDATE | We wanted to point out that Genie appeared in a list of scam apps put together by security researchers at Sophos, though the report does note that "Genie actually works at something approaching full advertised functionality without the trial or subscription." Something to be aware of before you download this specific ChatGPT app.
Genie is actually one of the oldest iPhone apps on this list, but the developers have updated it repeatedly since it launched in December. One of the unique features of Genie is the ability to upload photos, files, and URLs to supplement your prompts. For example, you can upload a photo of a bird and ask Genie what kind of bird is in the picture.
If you want to ask unlimited questions, increase your word limit for prompts, and have access to GPT-4, you will need to pay $5.99 a week or $39.99 a year.
5. ChatOn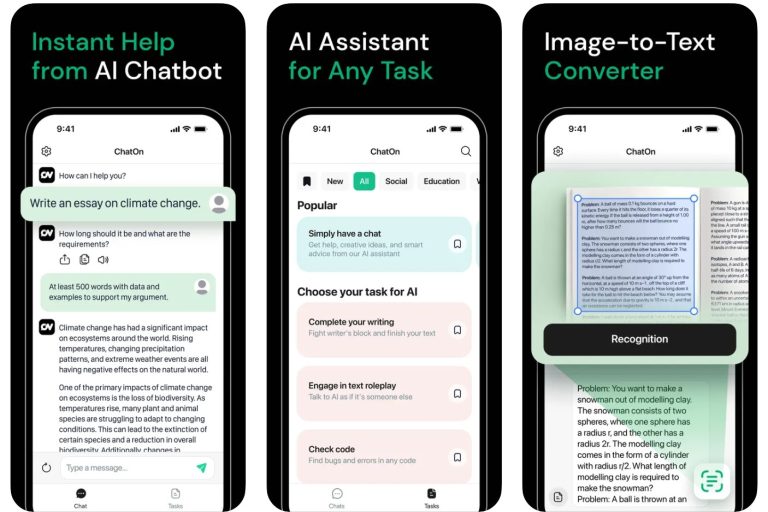 ChatOn from developer AIBY is a ChatGPT-powered iOS app that has been climbing the charts in recent days. One of its advantages is the prompts that it provides separated out into topics. Rather than starting with a blank canvas, you can jump right into a specific task, like having ChatOn finish an email for you, check your code, or pretend it's someone else.
Much like the other apps, you'll need to fork over $6.99 a week or $39.99 a year for pro access with OCR support, instant responses, and unlimited messages.