Google recently confirmed that it'll launch a Pixel 2 and Pixel XL 2 phones this year, though the company stopped short of clarifying the exact names of the next-generation phones. Without revealing any launch details, Google did hint the Pixel 2 will hit stores about a year after its predecessor toward the end of 2017. The company said it'll continue to target the high-end market, suggesting the Pixel 2 series will have premium prices just like the first Pixel models.
The Pixels may be high-end phones, but they do not come flaw-free. Some of the Pixel issues can be fixed via Android updates, while others are due to hardware issues that aren't so easy to fix. And it looks like Google already has a hardware revision for the Pixel phones, one that might prevent one particular problem some Pixel owners have been facing.
As 9to5Google reports, "a hairline crack in the solder connection on the audio codec" is enough to cause all three microphones in the phone to fail. The issue may also be affected by temperatures and by the way you hold your phone, so affected users could experience it intermittently.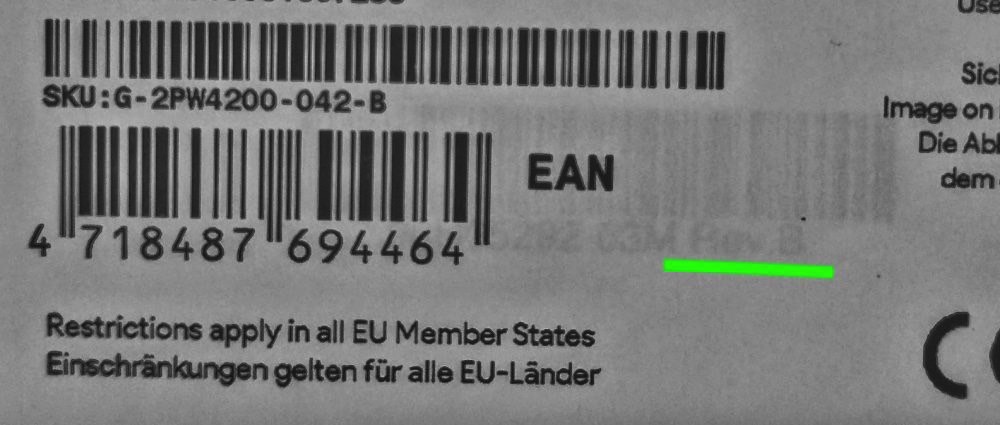 The site notes that a recent Pixel buyer discovered a "Rev. B" note printed on the Pixel's retail packaging (image above), which suggests Google has indeed taken some steps to address certain manufacturing issues with the Pixel. While no specifics have been provided for this Rev. B Pixel version, Google did acknowledge the microphone bug in late January, saying at the time that it was looking to fix it. Google also claimed that the issue only affects a small number of users.
"[We] have been taking additional steps to reinforce the connection at time of manufacture on phones built since January, Google said. "Phones manufactured in the last month should not have this problem. For phones manufactured before then, the incidence of the problem is <<1%. I know this thread makes it seem much more prevalent, but there is a selection bias at work here."
So if you haven't bought a Google Pixel and still want one, now's the time to do it. If you experience any microphone or other issues with your older Pixel model, you should reach out to your carrier or Google to enquire about a fix.