Google Duplex — Google Assistant's creepiest feature yet, which can make actual phone calls that sound very human — was without a doubt the best product unveiled at Google I/O this year. Of course, it's worth pointing out these demos were not live, which would have been even more awesome, and the feature isn't actually rolling out to anybody just yet. But Google Duplex doesn't come without privacy concerns. This time around, we're talking about the only person involved in Duplex calls, the one talking to your Assistant. So, Google, please tell that person that he or she is talking to a robot, even though it sounds like a real human.
Think about it, whenever you use a digital assistant you implicitly tell the company behind it that it's okay for your smartphone, speaker, or computer, to record your voice and send voice data to that company. That's how it works. But the other party in that call that Google Assistant can place for you has not agreed to have his or her voiced interpreted or recorded by a robot.
It's be incredibly disturbing to think Duplex is being used at all without any warning for the other party.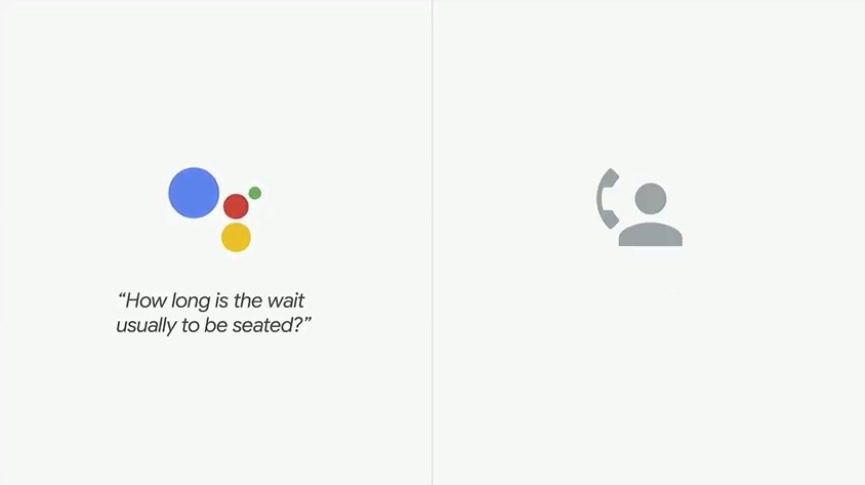 It's great to see how far Google has come in terms of synthesizing voice, especially for a user's interactions with the Assistant. But using that same voice tech to fool the person at the end of the line that he or she is talking to a real person is a no-go.
For the purpose of Google's Duplex demo, Google couldn't have informed the other party about what was going down. But, hopefully Google told them after the test was completed. Sundar Pichai never really addressed that matter in the keynote.
Of note, Google has somewhat addressed the privacy aspects of Duplex in its AI blog post:
The Google Duplex technology is built to sound natural, to make the conversation experience comfortable. It's important to us that users and businesses have a good experience with this service, and transparency is a key part of that. We want to be clear about the intent of the call so businesses understand the context. We'll be experimenting with the right approach over the coming months.
Let's see what that "right approach" will be.
On the other hand, once businesses start using Duplex too and Duplex-to-Duplex conversations are possible, we won't really care how assistants talk to each other.