Google Chrome is celebrating its 15th birthday, and Google brought gifts to mark the occasion. The most popular internet browser in the world is getting better, both when it comes to its design and the actual internet browsing experience.
On Thursday, Google announced several new features that will be rolling out to Chrome users in the coming days, and the visual changes might be the first thing you notice.
Material You customizations
Google revealed in a blog post that Chrome will integrate better with the operating system on which it's running, so it'll adapt better to your dark and light mode preferences.
More interesting is the actual redesign coming to Chrome for its 15th anniversary. Google will let users customize the look of their browser based on Google's Material You design language.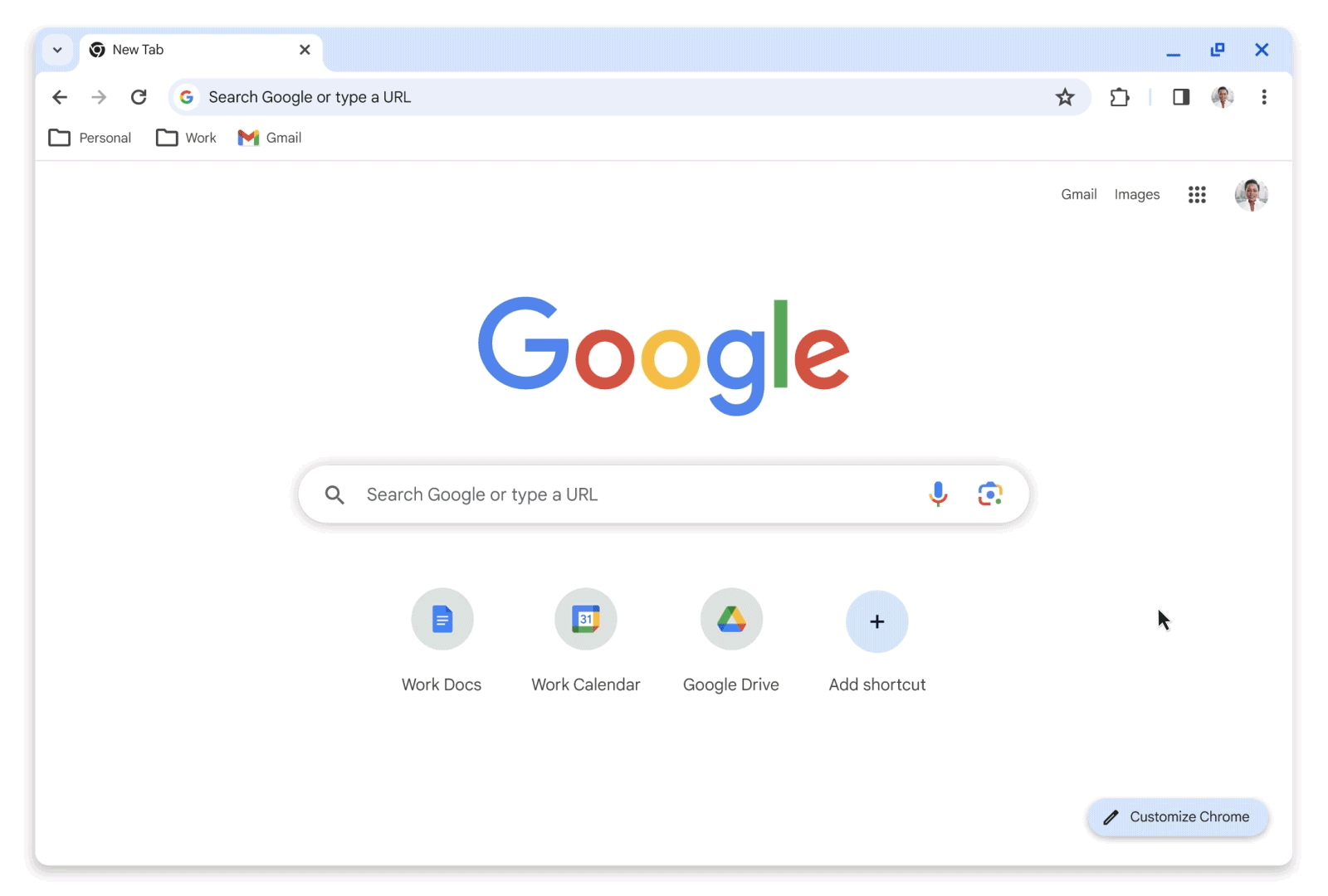 With just a few clicks, you'll be able to choose a new color palette for your browser. The tabs and toolbar will adjust automatically. The new customizations will help you create new visual experiences for your personal and work profiles if you use multiple profiles inside Chrome.
Google also says it has changed the Chrome menus to make them easier to use. You should expect faster access to Chrome extensions, Google Translate, Google Password Manager, and other features. You'll find all of them in the three-dot menu in the top right corner of the browser.
The Chrome Web Store is getting a redesign based on the same Material You style. You should have an easier time finding the extensions that may help to improve your internet browsing experience. Moreover, the updated Chrome store will include new categories, like AI-powered extensions and an Editors' spotlight.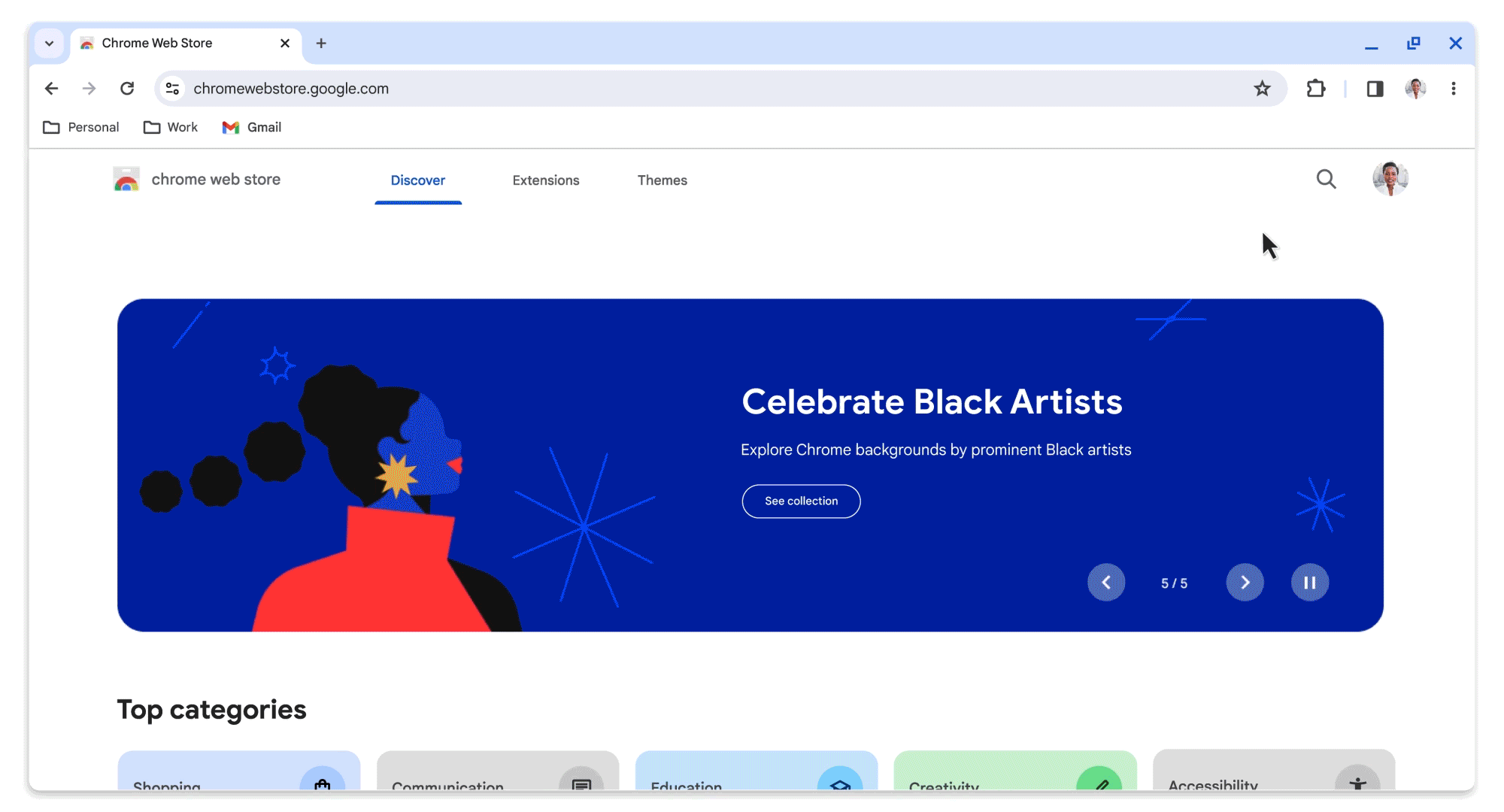 AI search features in Chrome
Speaking of AI features, Chrome will offer better ways to search on a page. The three-dot menu will have a Search this page with Google option. It'll open a side panel that lets you continue searching for topics found on the current page. You'll be able to pin that Google Search button at the top of the browser, if you want.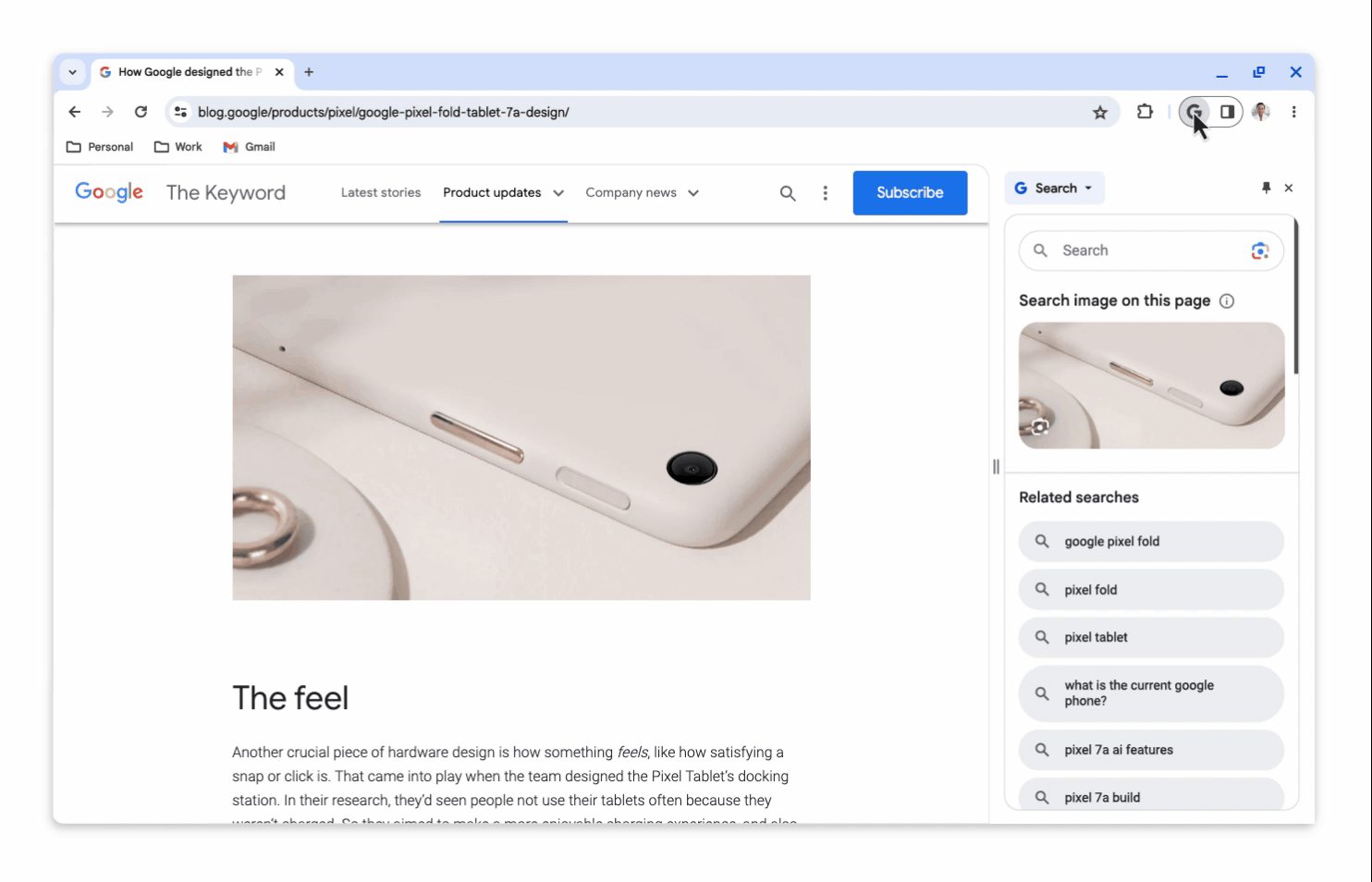 If you've secured Google Search SGE access, then you'll be able to use it in Chrome.
On some websites, the AI will automatically generate key points and links to take you to that information on the page. Moreover, the new Explore on page feature will show questions that an article answers. You'll also get links pointing to each answer on the page.
Better security
The 15th Google Chrome anniversary also brings new security features. First, Chrome will use Safety Check on extensions to ensure they're not malicious. That's a Chrome feature Google announced a few days ago.
Google is also working with third-party tools like CRXcavator and Spin.AI Risk Assessment to help businesses assess the risk of extensions before deploying them broadly.
Another big security upgrade for Google Chrome concerns the Google Safe Browsing feature. This is what protects you from accessing potentially malicious websites. Currently, Google checks every address you visit to a known list of bad sites every 30 to 60 minutes. But that might not be enough to catch phishing domains that stay up for only 10 minutes.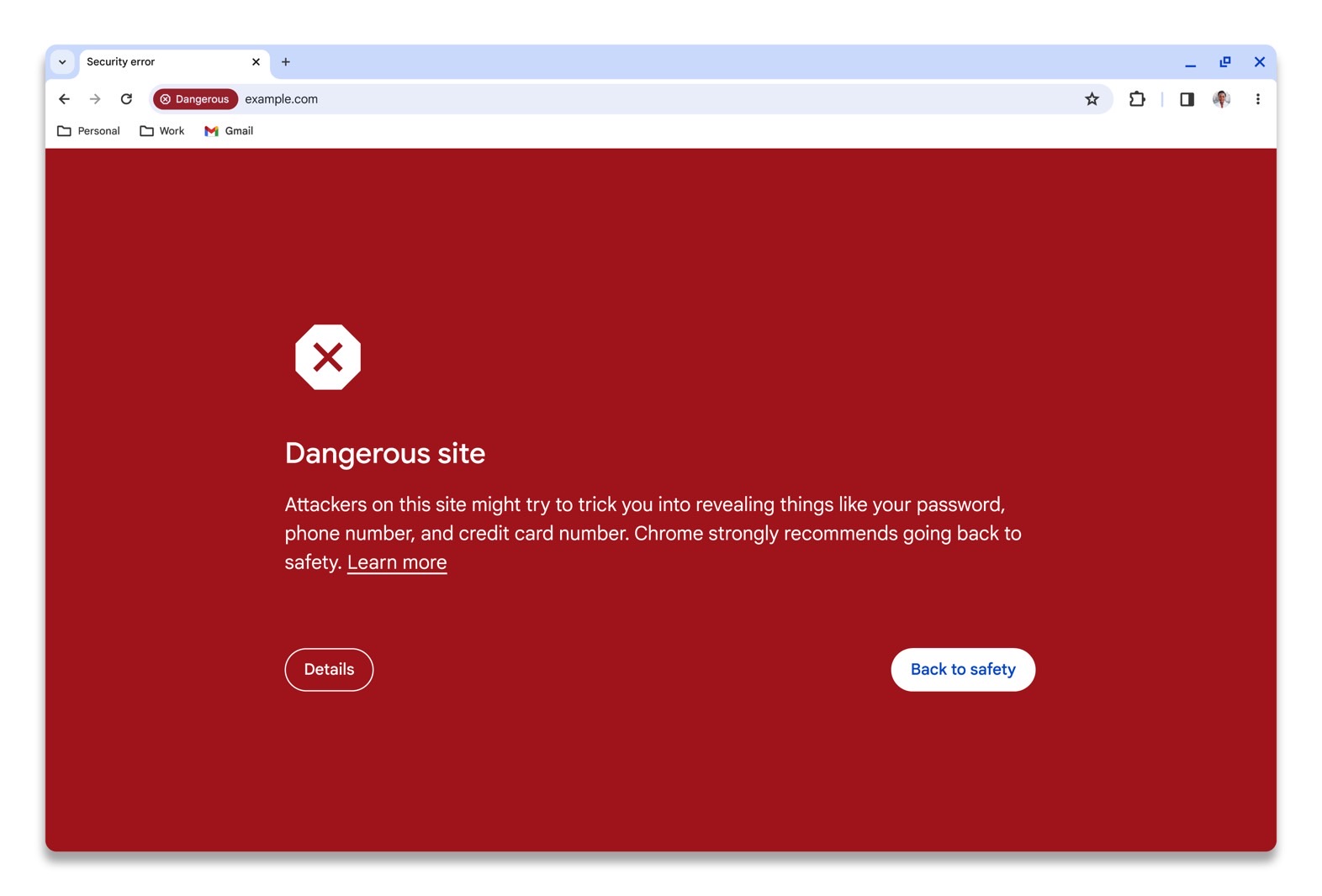 Google will now monitor the sites you visit in real-time with Safe Browsing, so it can warn you that you're about to visit a malicious entity as you load the site.
Don't be surprised if you can't see these new features yet in your Chrome browser. They'll be rolled out in the coming weeks. Just be sure to update your browser to the latest version to ensure you have access to new features and security protections.