I'm a longtime MacBook user who has found the perfect browser for macOS: Microsoft Edge. I could tell you all about my journey from Chrome to Safari to Edge, but then my colleague José Adorno did a great job explaining why Microsoft Edge is such a good browser for Mac.
I'll tell you that I didn't get back to Chrome from Safari because Microsoft built Edge on top of Chromium. And that meant I could just install all the extensions I use on Chrome on Edge and forget about Google's browser. Still, Google Chrome is the main Chromium browser out there, and Google keeps improving it.
Since I left it, Google made it more energy efficient on Mac, which was my main issue with it. This week, Google rolled out a feature I hope I'll never have to use. But one that Microsoft Edge and any other Chrome-based browser should copy right away. Google Chrome will finally tell you whether any of your extensions are malware and help you ditch them.
We and others routinely inform you about malicious Chrome extensions, and you should take action the minute you hear about them. Some may steal your data or go after your crypto wallets. Other malware apps may try to take over your browser. The point is you don't want any malware from the PC app you use the most.
But you might miss warnings from the media that something might be afoot with one of your Chrome extensions. And you might keep using it for as long as it's available.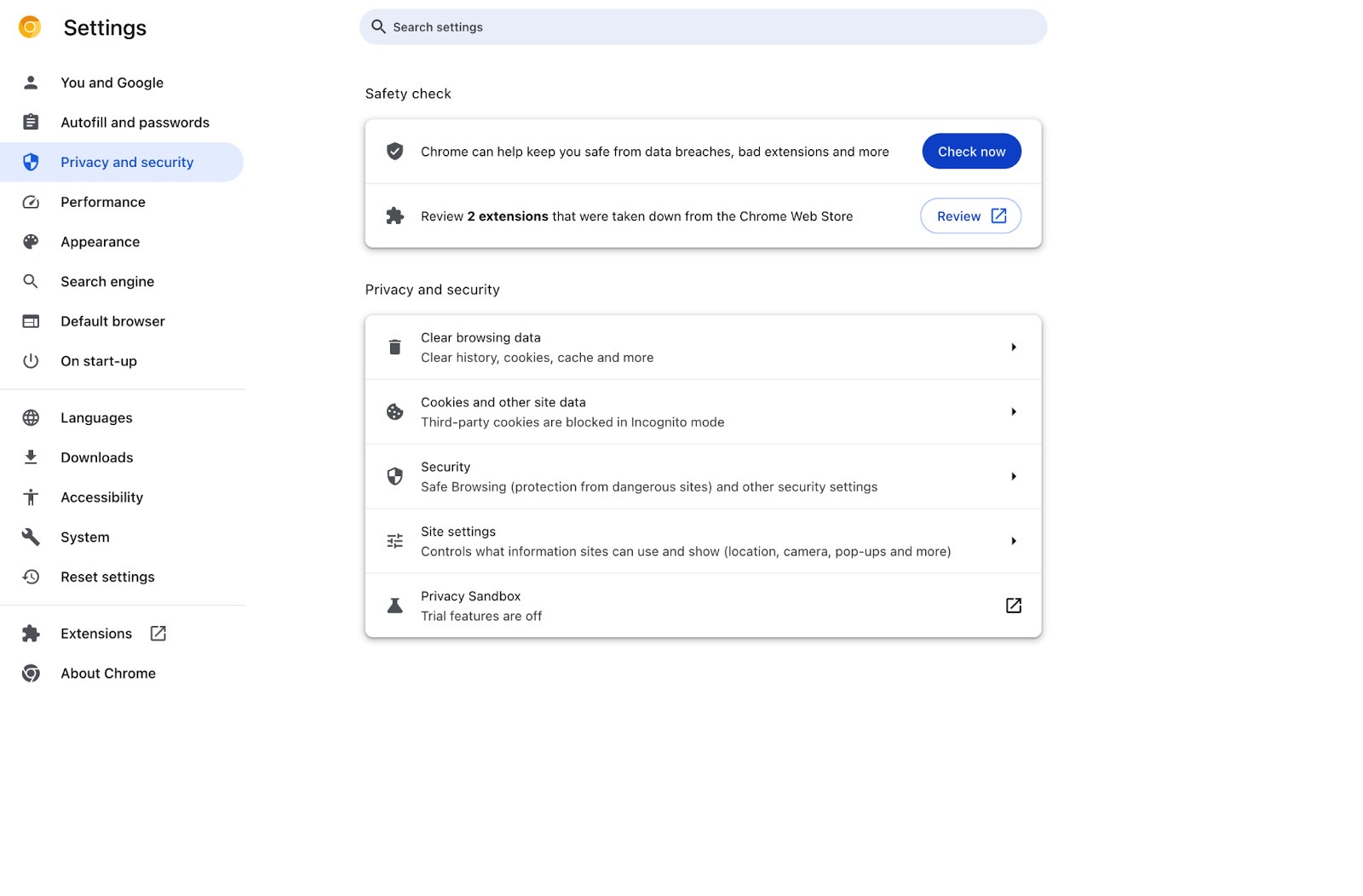 Thankfully, Google announced that it's taking a more proactive step to warn users about potential malware inside Chrome extensions. It all starts with Google Chrome 117. You'll see warnings inside the browser to take action in three types of extensions-related scenarios:
The extension has been unpublished by the developer.
The extension has been taken down for violating Chrome Web Store policy.
The item was marked as malware.
The last one is key here. You might see warnings like the one in the image above as soon as Google detects malware in extensions. That way, you'll be able to act without reading reports about malicious activity in Chrome.
Once you press that "Review" button, you can delete the extensions from Chrome (as seen below). And if it's malware, you should remove them right away. The chances are you'll find similar extensions from other developers. If your extensions qualify as malware, you'll also want to explore the damage and protect your data/computer.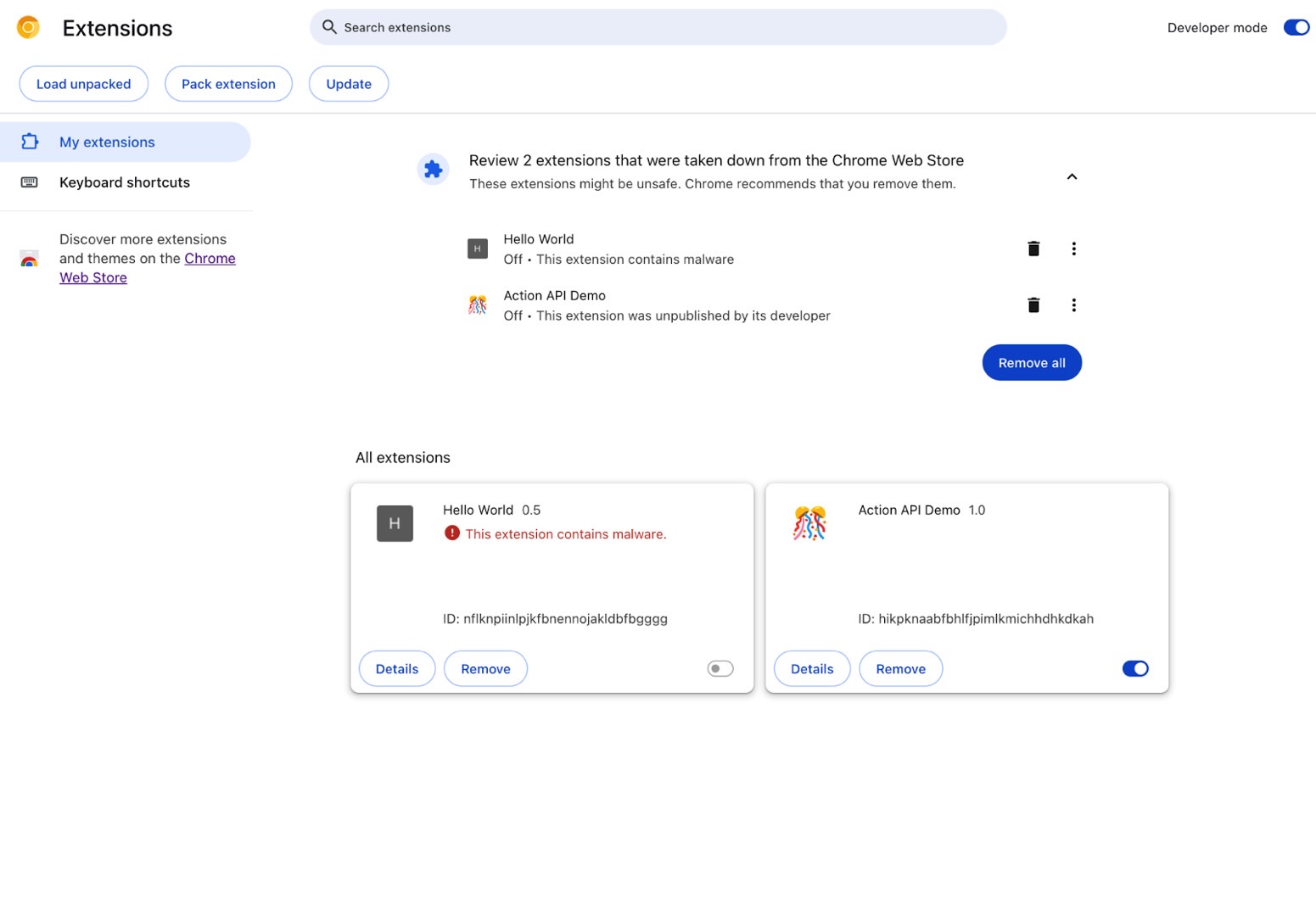 That's a great Chrome feature to have, one that I'd never want to use. It would be easy to remove the malicious malware, and I'd do it right away. But then I'd worry about all the bad stuff that extension might have done. And I might never discover the extent of the damage.
Since I'm on Edge, I'd love it if Microsoft copied this particular security feature. After all, Edge can run all Chrome extensions, and Microsoft will want to offer similar security features to its customers. Similarly, other Chromium-based internet browsers should take similar precautions against malware.