Samsung's hot new Galaxy S9 and Galaxy S9+ flagship smartphones will finally be released on Friday, March 16th. It remains to be seen how well the phones will fare, but early responses so far have been mixed. Reviewers showered the Galaxy S9 and S9+ with praise, and rightfully so — these new flagship phones are better than any other Android handsets on the market right now. You can read BGR's in-depth Galaxy S9 review to find out why. Despite the overwhelmingly positive reviews, however, many Android fans seem far less impressed. As it turns out, hardcore Android users might not be as willing as Apple fans to buy smartphones that look almost exactly like their predecessors, even if the Galaxy S9 does offer huge performance and camera improvements. Maybe they'd prefer a new design… perhaps one with a notch.
While reactions among early adopters likely isn't as enthusiastic as Samsung would have hoped, the company is still expected to sell tens of millions of Galaxy S9 and Galaxy S9+ smartphones over the course of their life cycle. If you're one of the people who end up buying one of these hot new handsets, there's a fantastic feature hiding inside your phone that no other flagship Android device or iPhone has, and most people don't even know it's there.
There are two pieces of big news about the back of Samsung's new Galaxy S9 and Galaxy S9+ phones. The first is obviously the cameras, which have received huge upgrades courtesy of the company's new "Super Speed Dual Pixel" technology. Apart from that, the fingerprint sensor on both new models has been relocated to the center of the phones just beneath the camera lenses. This is obviously a much more convenient location than the off-center positioning on last year's Galaxy S8 and S8+.
But there's something else on the back of the Galaxy S9 and Galaxy S9+ handsets that you should be aware of: The heart rate sensor.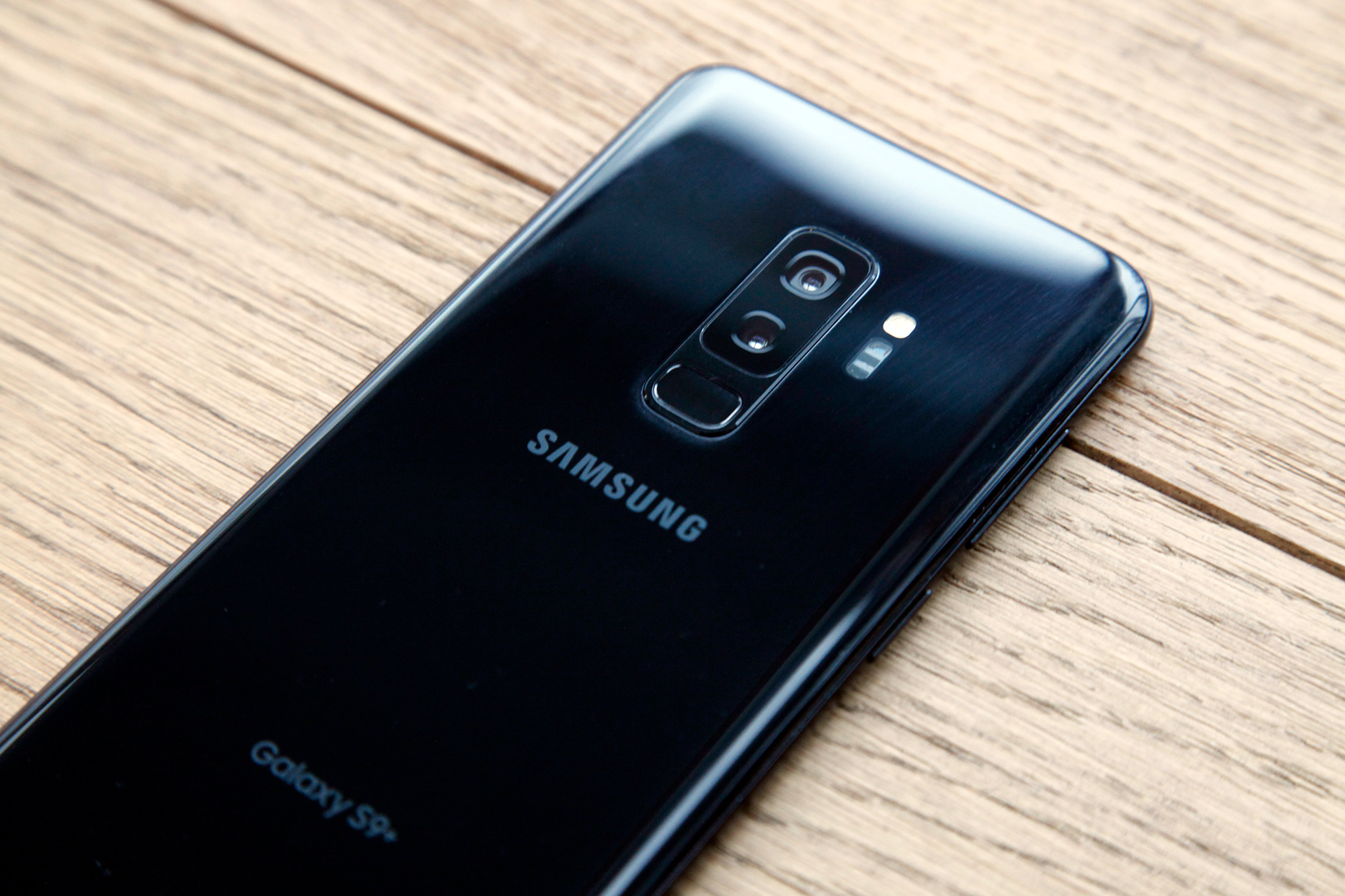 A heart rate sensor on the back of a Galaxy S handset is nothing new. Samsung's flagship phones have had them for years. But there's a new feature being introduced alongside Samsung's Galaxy S9 and S9+ release on Friday that has never been available on a Samsung phone before. In fact, it has never been available before on a flagship phone from any top smartphone maker.
Back in late February when Samsung unveiled the Galaxy S9 and Galaxy S9+, it also announced a new app called My BP Lab. There was so much news that day, however, that almost no one took notice of the nifty new app. Due to hit the Google Play store sometime today so it's ready for action tomorrow when the S9 and S9+ are officially released, My BP Lab transforms the Galaxy S9's heart rate sensor into a blood pressure monitor. What's more, an insider who has already tested the app reports on Twitter that blood pressure readings are extremely accurate.
Galaxy S9 blood pressure accuracy is good。 pic.twitter.com/QEzuTiDaSw

— Ice universe (@UniverseIce) March 15, 2018
"At Samsung, we have a firm commitment to the health and well-being of our users," Samsung health VP Peter Koo said. "That's why we developed a revolutionary optical sensor in the Galaxy S9 and S9+. We are pleased to be partnering with UCSF to utilize this sensor and contribute to research that will provide our users with crucial and meaningful feedback about their health."
For the time being, the feature is something of a beta and will not be incorporated into the main Samsung Health app. But the goal is likely to eventually integrate the function into Samsung Health. You can read more about the app in Samsung's announcement.