Seriously, LG, this is just embarrassing. We know small China-based smartphone makers are busy churning out iPhone X copycats as quickly as they can (or should we say Essential PH-1 copycats, as some crazy Android fanboys would have you believe). We also know that some larger China- and Taiwan-based companies are jumping on the copycat bandwagon. Huawei's upcoming P20 flagship phone features a notch cut out of the top of the display as well as a vertically oriented camera array on the back, and the Asus Zenfone 5 is also a spitting image of Apple's tenth-anniversary iPhone.
But now, if a new report out of South Korea is accurate, LG reportedly plans to move forward and release its iPhone X clone that some people thought had been canceled.
According to a new report this week from ETNews, LG plans to move forward and release the saddest iPhone X copy yet. The phone will supposedly be released this coming May, and it'll cost the equivalent of about $800 in Korean won. The report says LG will unveil the phone sometime next month, though no exact dates for the G7's debut or release were provided.
Two things make LG's rumored iPhone X ripoff particularly sad. First, LG is a top-tier global smartphone maker, not some small local brand in China. The company spends a fortune on R&D surrounding design and engineering. It can afford to come up with its own smartphone designs — it shouldn't have to steal Apple's work.
The second, and perhaps worse problem is the fact that LG completely spoiled the iPhone X's design by getting it all wrong. The very reason the notch exists on the iPhone is so that the bezel around the screen is uniform around the entire perimeter of the phone, other than the area where the notch is. That's the reason it exists. Apple used a brilliant design trick that allows the OLED display to extend all the way to the bottom of the iPhone X's face, so the phone really is "all-screen" aside from the notch at the top where the ear speaker, sensors, and TrueDepth components are located.
Now, look at these leaked photos of LG's crummy clone from Ynet: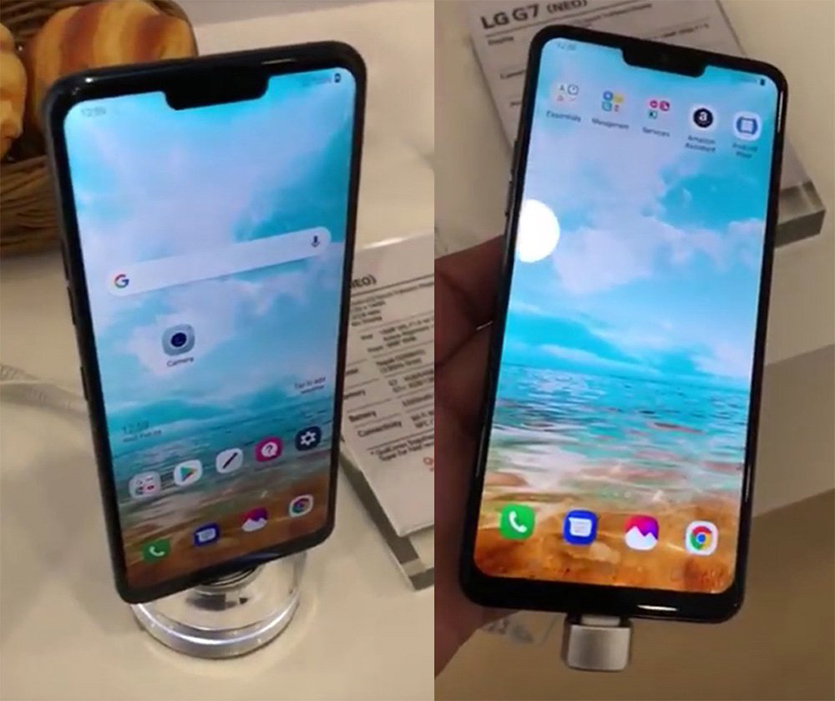 There's still a big bezel at the bottom of the G7's screen, which means the notch isn't even there to keep the rest of the phone's bezels uniform. It's there for one reason and one reason alone: To hop on the bandwagon and copy Apple.
ETNews also reports that there will be a larger G7 Plus model, and that upcoming LG V40 won't launch until sometime in November this year. It's unclear if the V40 will also be a sad iPhone X clone.