Earlier this month, Samsung kicked off the Android 7.0 Nougat beta program for its Galaxy S7 and Galaxy S7 edge smartphones. Those who were chosen to participate got an up-close look at most of what the next version of Android will look like on Samsung's popular flagships, but everyone else was left waiting.
DON'T MISS: Leak reveals another key Galaxy S8 feature
Unfortunately, Samsung has still yet to announce a release date for Nougat on the S7 line, but last week, SamMobile got its hands on the official Customer Consultant Guide for the beta program, which shows off many the upcoming features.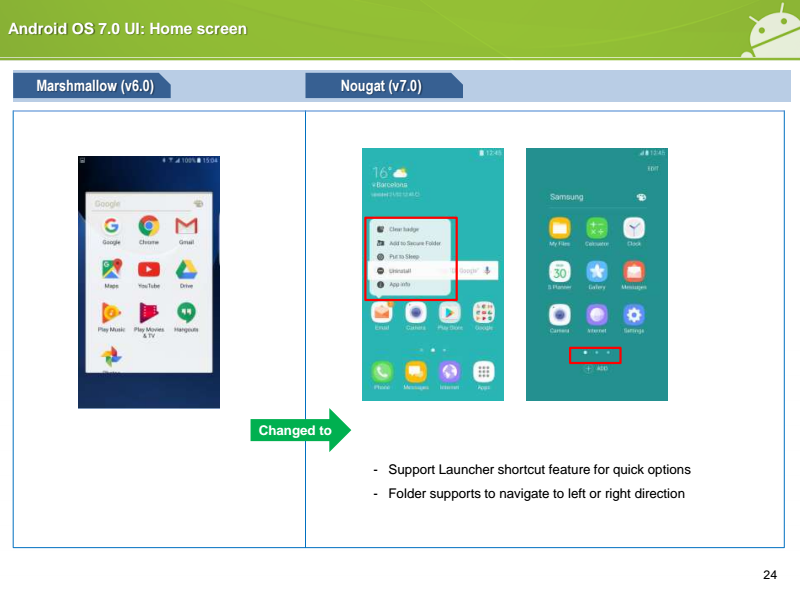 The guide highlights nearly two dozen user interface and user experience changes, including a streamlined Settings menu, the ability to adjust display size, a cleaner drag-down Quick Panel and notification grouping. There have also been significant changes made to the home screen, lock screen and call screen.
Whether you have a Galaxy S7/S7 edge or are simply curious about how Nougat will affect Samsung's flagship devices, you can download the full guide in PDF format at this link. The new features begin on page 16, while answers to frequently asked questions about the beta can be found on page 35 and onward.