Imagine never worrying about your iPhone being completely scratched. That would have been a dream for old Jet Black iPhone 7 owners. While Apple already claims the newer iPhones are better at taking falls than previous models, scratches are the thing that bothers Apple users the most.
You take care not to put your iPhone with your keys, and, yet so, after a few months, it's full of scratches in the screen, in the stainless steel frame, and, sometimes, even in the back of the phone. For those that love to live life to its fullest and don't wear cases, the drama is real.
What could give some hope is that Apple has been granted a patent (via AppleInsider) for "Spatial Composites," which can make the iPhone scratch resistance.
"Phones, watches, and tablet computers can experience contact with various surfaces that leads to marring, or abrasion, of the surface of the device. Materials for such devices may have different combinations of properties relating to strength, appearance, abrasion resistance, electromagnetic shielding, and the like."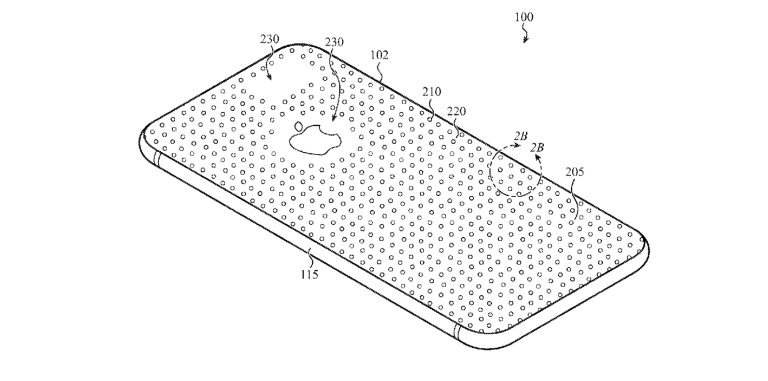 In the patent, Apple describes different materials with their benefits and also issues. For example, metal is resistant to dents, scratches, or breakage but may interfere with radio signals. Ceramics, on the other hand, is transparent to radio signals but may be brittle. Plastic, for example, may be transparent to radio signals and fairly strong but may be prone to scratches or dents.
With that in mind, Apple believes it could combine all of these "abrasion-resistant" materials in the iPhone's chassis to make it scratch resistant. To do that, Apple would arrange these materials in a spacing between 10 and 100 microns.
Whether this will become a reality in the future is uncertain, but it's always interesting to see what Apple researchers have been studying. Currently, the best suggestions are to wear a case or pay for AppleCare+, which lets you get a new phone after paying a small fee.