With iPadOS 17, Apple is revamping the iPad's Lock Screen the same way it did with iOS 16. Some users complain that the Cupertino firm took long enough to make these changes, but now we can finally see the big changes Apple has been planning.
Here's everything you'll be able to do with your iPad Lock Screen once you download iPadOS 17:
Personalize your Lock Screen: With iPadOS 17, you can create custom looks for your Lock Screen. Whether you choose Apple stock wallpapers like Astronomy or Kaleidoscope, you can also browse your next wallpaper with a gallery of collections or your own photos.
Motion effect for Live Photo wallpaper: When you add a Live Photo, iPadOS 17 makes your Lock Screen feel more dynamic as you can constantly have the waterfall's motion or the movement of flowers with the wind.
Live Activities: Released with iOS 16.1, Live Activities will be available for iPad users from day 1 of iPadOS 17. Live Activities help you stay on top of things happening in real-time, right from your Lock Screen. You can keep track of a food order, a flight, a score, and more. We believe that Apple adding this function teases the upcoming OLED iPad Pro.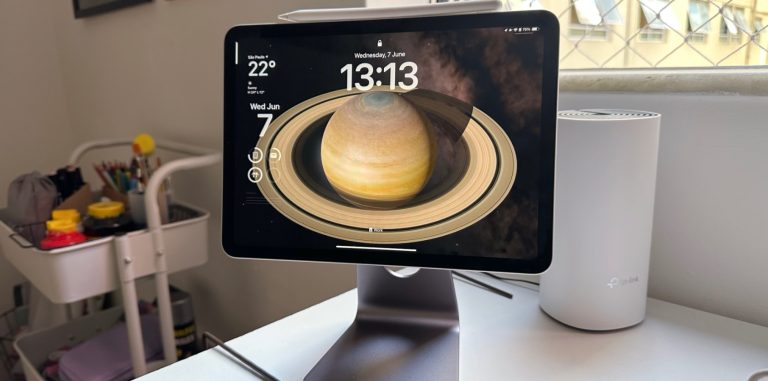 Widgets on your Lock Screen: Apple also lets you add your favorite widgets to the iPad's Lock Screen to see information like the weather, time, date, battery levels, or upcoming events at a glance. Although it doesn't look the same as the iPhone, they give a certain pro look to the iPad.
Lastly, it's important to note that you can interact with widgets. Although it works more freely on the Home Screen, iPadOS 17 lets you check a reminder right from the Lock Screen, for example. The company gives other examples, such as playing music and turning off the lights.
Even though Apple is not tightening the integration between iPad and Mac with iPadOS 17, a ton of features are coming to this upcoming operating system update. BGR will make sure to bring you all the details as the beta cycle follows.