The 2018 Consumers Electronics Show is now officially underway, and gadget fans are already neck-deep in news. Nearly 200,000 attendees will pass through the halls of CES 2018's various venues this week, and they'll see thousands upon thousands of new products unveiled over the coming days. Of course, you don't want to have to sift through thousands upon thousands of new products to find the best of the bunch. Lucky for you, that's why we're here.
We've sifted through just all of the biggest announcements out of Las Vegas so far, and we've rounded up the 10 most exciting new products that have been unveiled so far. Check out the complete list below, and stay tuned for plenty more from CES 2018 as the show continues all week long.
LG Rollable OLED TV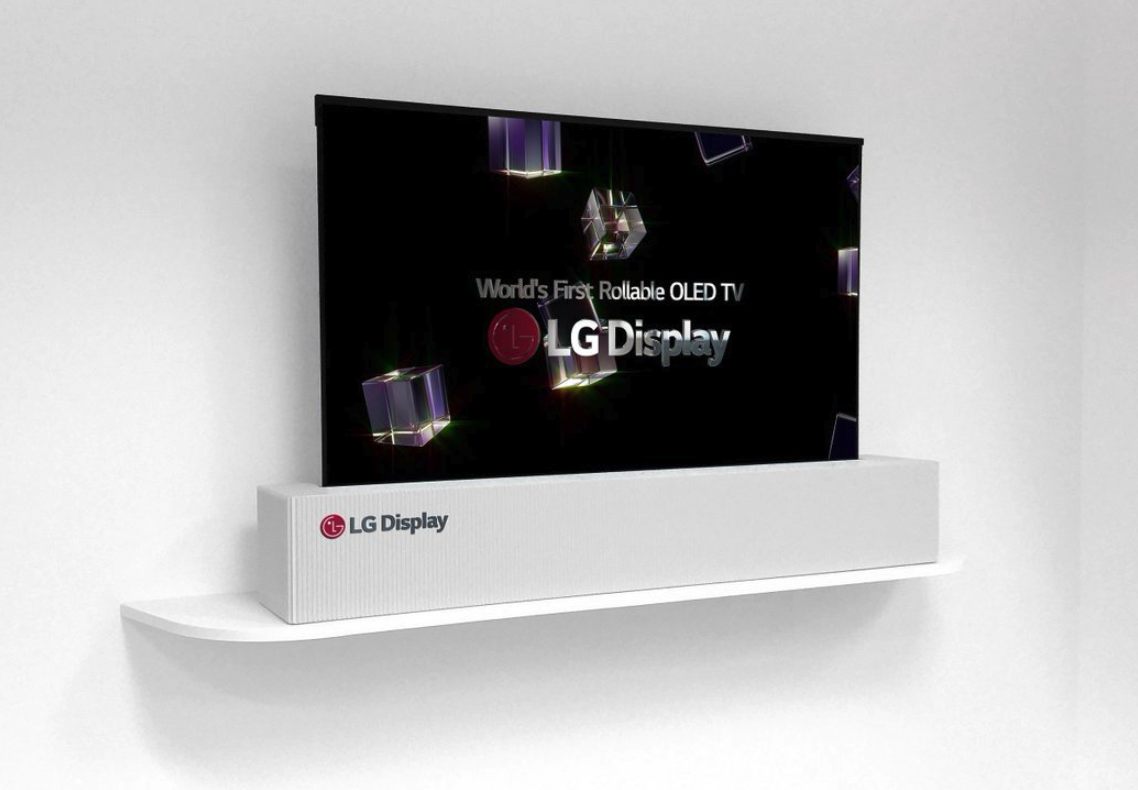 OK seriously, this is just plain awesome.
Ahead of the official start of the show this past weekend, LG unveiled the world's first OLED TV that can be rolled up like a piece of paper. LG is known far and wide for its gorgeous OLED displays and the company is now working on technology that will allow those displays to fit into spaces that would otherwise be impossible — imagine a massive OLED display that rolls down from the ceiling like a projector panel!
LG unveiled its first paper-thin OLED during last year's CES event, the LG W7 that measured just 2.57mm thick. Taking gorgeous displays like that and fitting them into tight spaces definitely seems like the next logical step. As seen above, LG's current 4K prototype rolls up into a base so it can be hidden away while it's not in use.
Samsung "The Wall" TV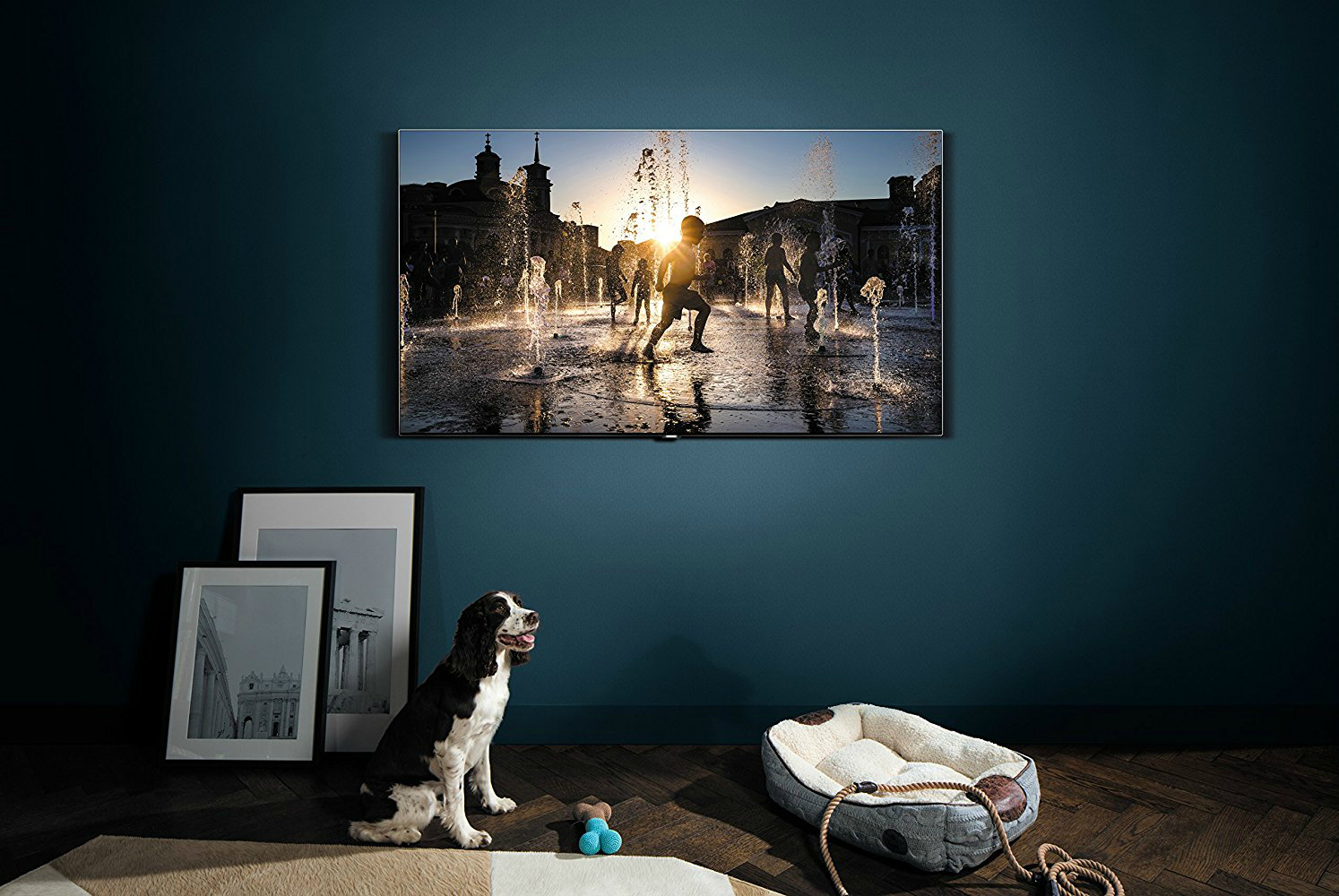 This one can definitely be filed under NEED. Last year at CES, Samsung unveiled a new TV called The Frame that looks like a piece of art hanging on your wall. For CES 2018, Samsung decided to just transform your entire wall into a TV.
Samsung's new modular TV is called The Wall, and it consists of modular MicroLED panels like the one pictured above. They are completely bezel-less, so they end up forming a single massive 8K television that measures 146 inches diagonally. Like we said… NEED.
Intel H-series Chips With Radeon Graphics
It's not easy to get excited about processors, but you'll definitely be excited when Intel's latest chips debut in ultra-thin laptops that are more powerful and energy-efficient than anything on the market right now.
Rivals Intel and AMD have teamed up to create a new series of 8th-generation Core processors that marry Intel's Kaby Lake SoC modules with discrete Radeon graphics from AMD. No end-user machine powered by the new chipsets have been announced at this point, but you can expect to see plenty over the course of the week.
Nvidia Drive Xavier
Autonomous cars represent some of the most exciting technology set to proliferate in the coming years, and Nvidia just announced the SoC that will help make this future a reality. Dubbed Nvidia Drive Xavier, the new chipset is the most complex SoC ever created, with more than 9 billion transistors. It will bring a wide range of AI features to autonomous vehicles, and samples will begin shipping to companies sometime this quarter.
LG InstaView ThinQ Refrigerator
https://cdn.vox-cdn.com/thumbor/0UP7nBAYra02eQqI5Gm5LibEaN4=/0x0:1200×800/1820×1213/filters:focal(504×304:696×496):format(webp)/cdn.vox-cdn.com/uploads/chorus_image/image/58236325/fridge.0.png
Do refrigerators really need massive touchscreens? If you had asked us a few days ago, we would've said no. Now that we've seen the new LG InstaView ThinQ fridge, however, the answer is clearly yes.
"LG InstaView ThinQ is the culmination of cutting-edge refrigeration technology and maximum convenience and efficiency. Featuring a 29-inch touch LCD display that transforms from a computer display to a transparent window with just two knocks, the intelligent refrigerator recommends delicious recipes based on what is on hand to provide a revolutionary answer to the timeless question of what to eat for dinner," LG said in a press release. "Once a recipe is selected, the fridge automatically sends the information to a connected oven with Alexa verbally guiding the chef through each step of the process, for a fuss-free cooking experience. Users can also access and listen to their favorite songs on Amazon Music, iHeartRadio, and other streaming music services directly on the InstaView ThinQ for a more pleasant cooking and dining experience."
Nebula Capsule Pocket Cinema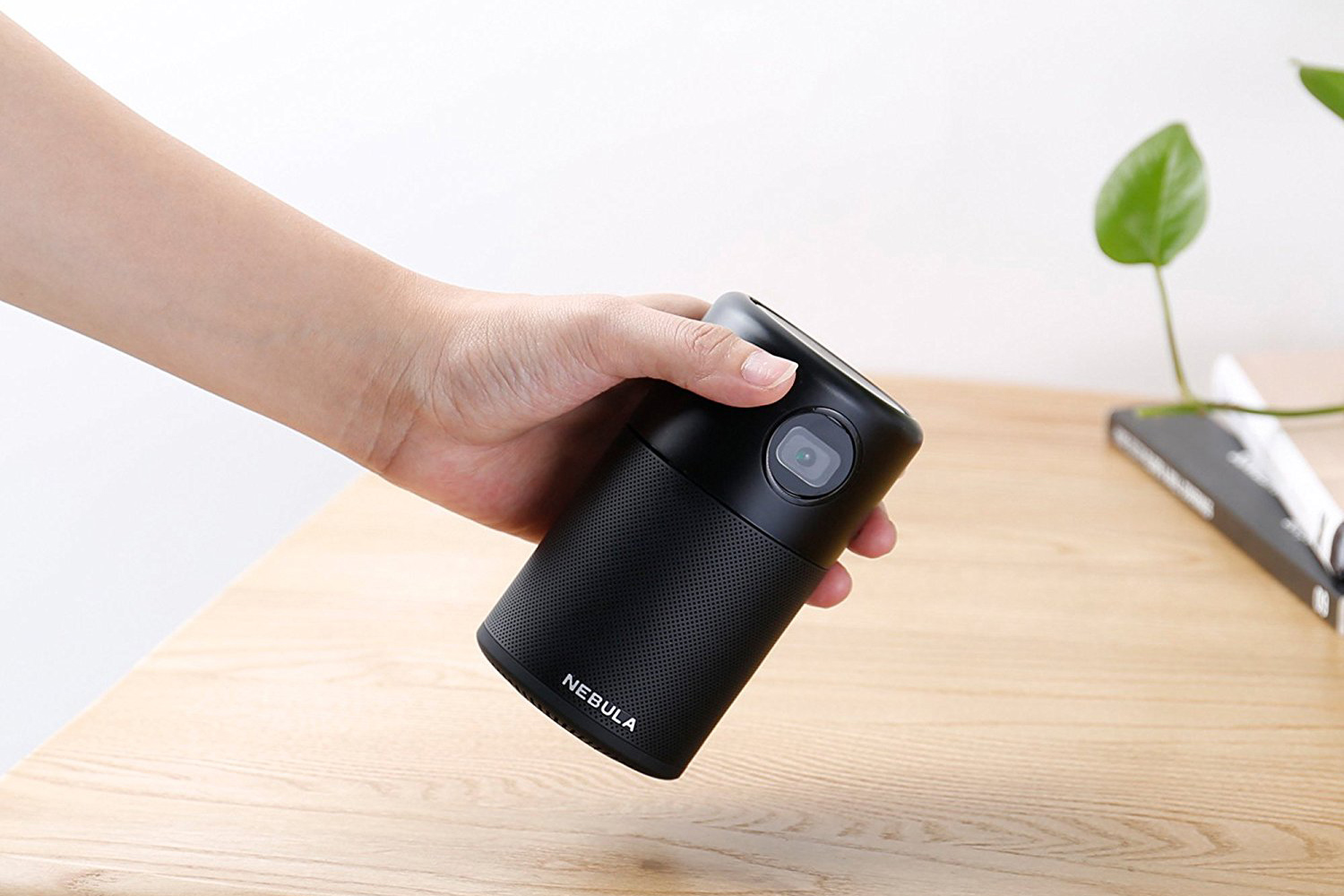 Anker's Nebula Mars is by far our favorite portable projector, but it's a bit pricey if it's not something you plan to use all the time. That's why we're so excited that Anker on Monday announced the release of the Mars' smaller counterpart, the Nebula Capsule. This new portable cinema takes everything that made the Mars great and crams it into a form factor that's about the size of a soda can. Despite it's impressively compact size, the device can project a bright picture that measures up to 100 inches diagonally. It also features 360° sound and a battery that lasts for up to 4 hours of video playback.
Oh, and unlike most products you'll see at CES 2018, the Nebula Capsule is already available right now.
iDevices Instinct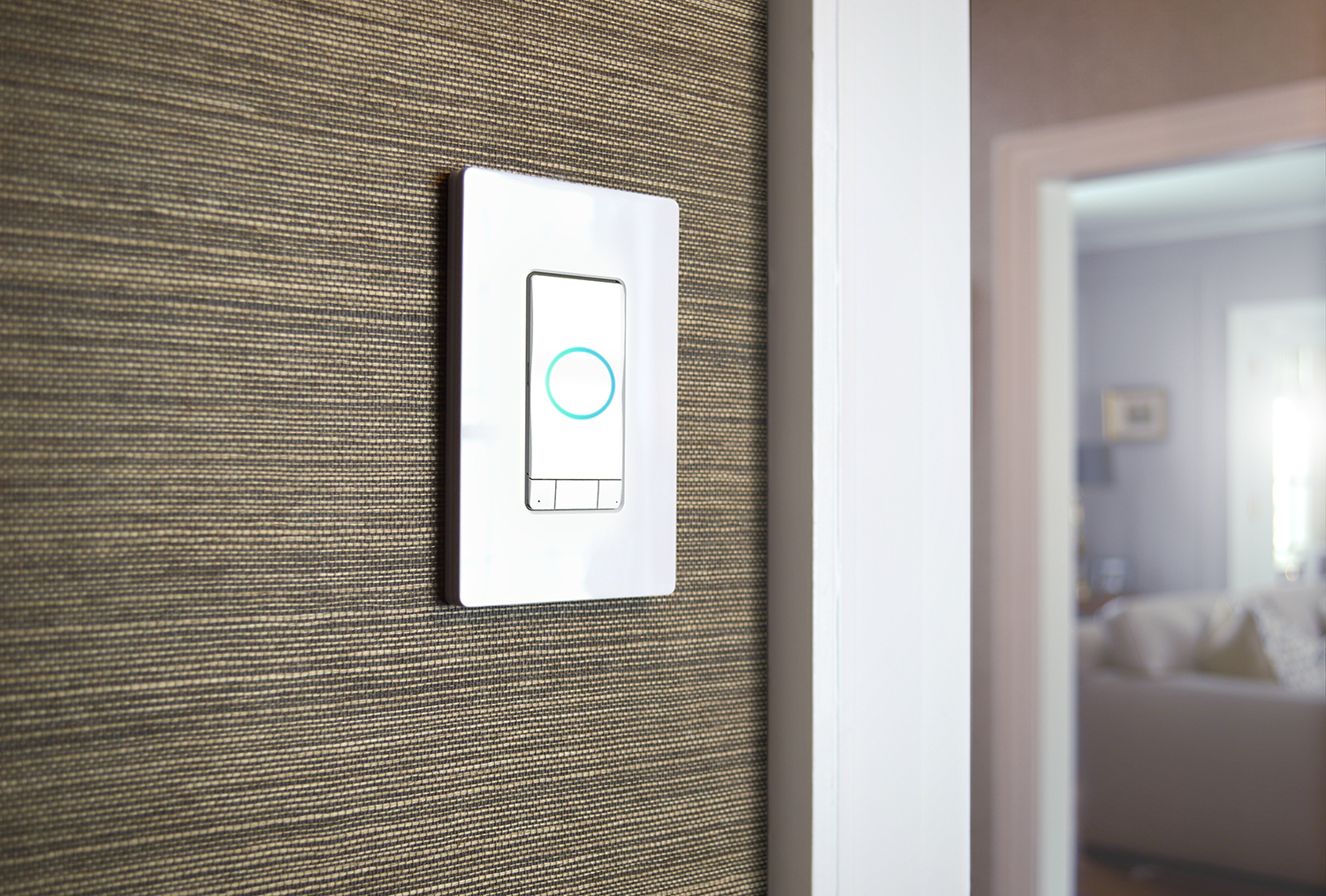 Amazon's smart speaker lineup is fantastic because it acts as a delivery mechanism for Alexa. You know what would be even better though? Having access to Alexa without having to clutter up your home with little speakers everywhere.
We're definitely moving toward a speaker-free future for Alexa thanks to devices like the ecobee4 smart thermostat and GE Sol lamp. Now, the iDevices Instinct can be added to the pile. This sleek light switch installs in place of your current boring old switches, adding connected light control along with built-in Alexa voice services, giving you access to all of Alexa's skills without taking up any additional space at all in your home.
Samsung Q9S 8K TV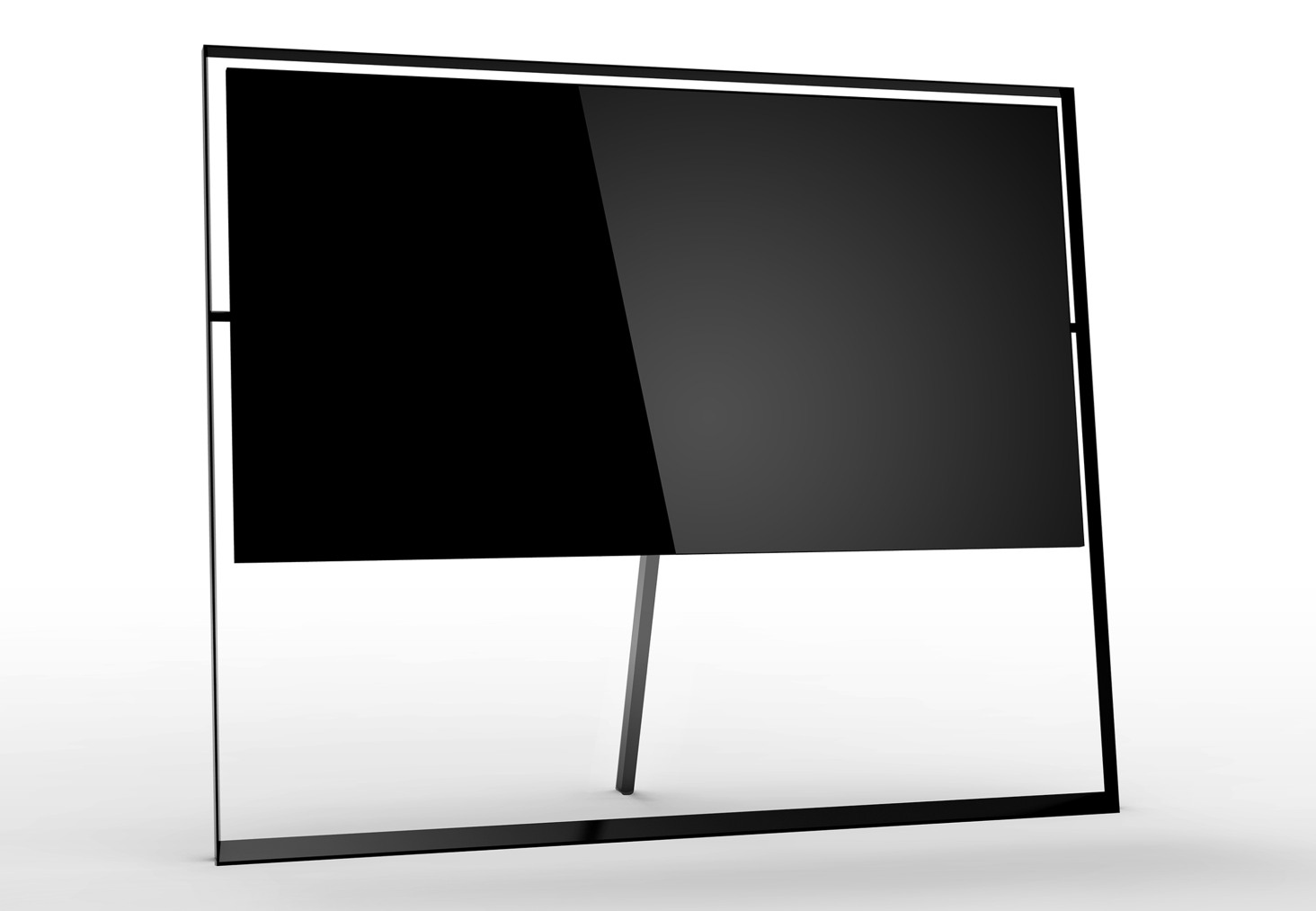 An 85-inch 8K television with a gorgeous Samsung display is pretty awesome on its own, but the newly unveiled Samsung Q9S has something else going for it, too. Since there's basically no 8K content in existence, the Q9S uses AI to upscale lower-resolution content to 8K.
Here are some bullet points from Samsung's press release:
First, QLED TV, based on AI technology, is equipped with a database that studies and analyzes millions of images in advance to transform low-resolution content into high-resolution. When fed with a source in low resolution, this feature of the QLED TV selects the optimal filter and converts the source into a high-quality image.
In addition, by increasing image processing 64 times, the technology helps offer natural images in high-resolution, without compromising gradation in the picture. In the image of an aurora, for instance, the TV provides consumers with subtle, seamless gradation.
Lastly, the new QLED TV categorizes elements of picture quality (black/blooming/brightness) in input sources by scene to produce pictures with richer and more detailed contrast. With the feature, the edges of text are rendered sharp and a moonlight image is offered with the edges of the moon in the background clear, not blurred.
MirraViz UltraBright MultiView Screen
https://cdn.shopify.com/s/files/1/1980/0359/products/Screen_Image_for_Product.jpg?v=1515264003
California-based startup MirraViz likely isn't a name you're familiar with at this point. But you'll be plenty familiar with the company once you check out its new UltraBright MultiView Screen.
In a nutshell, this revolutionary projector screen allows users to aim two different projectors at the same screen, producing two completely different images. The special display basically bounces each projected image in the same direction it came from, allowing two different people in two different positions to see different images on the same screen. On top of that, it's incredibly bright, as you can see in the following video:
The UltraBright MultiView Screen is available right now beginning at $499.99.
Sony Xperia XA2 Ultra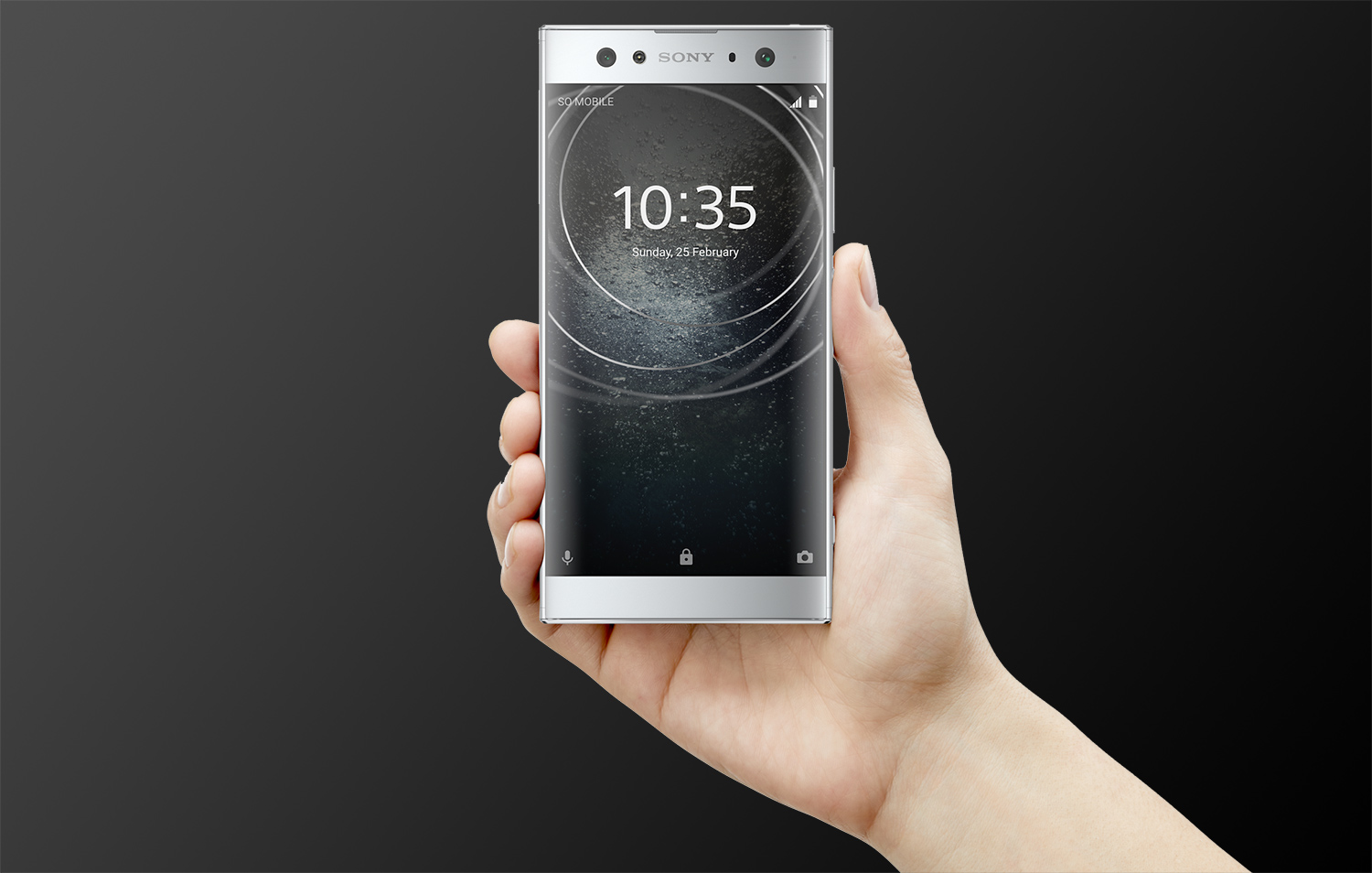 Sony has been having a tough time in the mobile market for the past few years, but the company unveiled three new smartphones on Monday morning that it hopes will help right the ship. We covered all three new models earlier today, but our favorite is definitely the Xperia XA2 Ultra.
This mid-range phablet will offer users great upper mid-tier performance and features packed into a great-looking housing. It also includes a dual-lens camera, but it's on the front instead of the back where you'd expect. On the back is a 23-megapixel single-lens shooter with Sony's latest Exmor RS sensor. Depending on the price when the XA2 Ultra launches next month, this could be a tough handset to top in the mid-range market.